Newly elected National Assembly member Pandey takes oath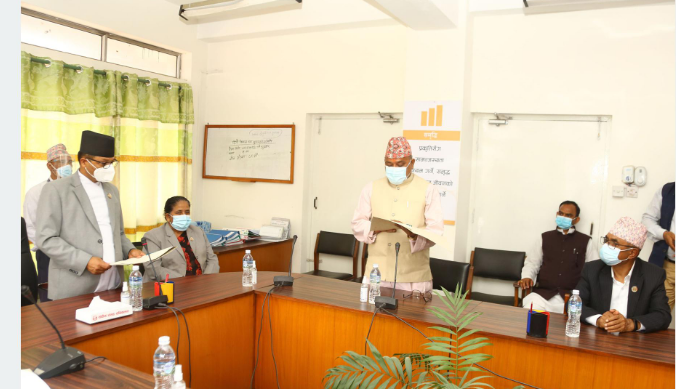 KATHMANDU: JUNE 9 – Newly elected National Assembly member Dirgha Narayan Pandey has taken oath of office and secrecy. Pandey was administered the oath of office by National Assembly Speaker Ganesh Prasad Timilsina.
Pandey was sworn in at the swearing-in ceremony at the Federal Parliament Secretariat Singha Durbar in the presence of Minister for Law, Justice and Parliamentary Affairs Lilanath Shrestha, National Assembly Vice President Shashikala Dahal, Congress leader in the National Assembly Radheshyam Adhikari, Anita Devkota, Maoist National Assembly leader Dinanath Sharma and National Assembly member Ram Narayan Bidari. Are accepted.
Pandey, who is the joint candidate of the opposition alliance with the Nepali Congress, had defeated Khadka of the CPN-UML by 528 votes.