Biratnagar-Kathmandu 'Bullet AC' bus in operation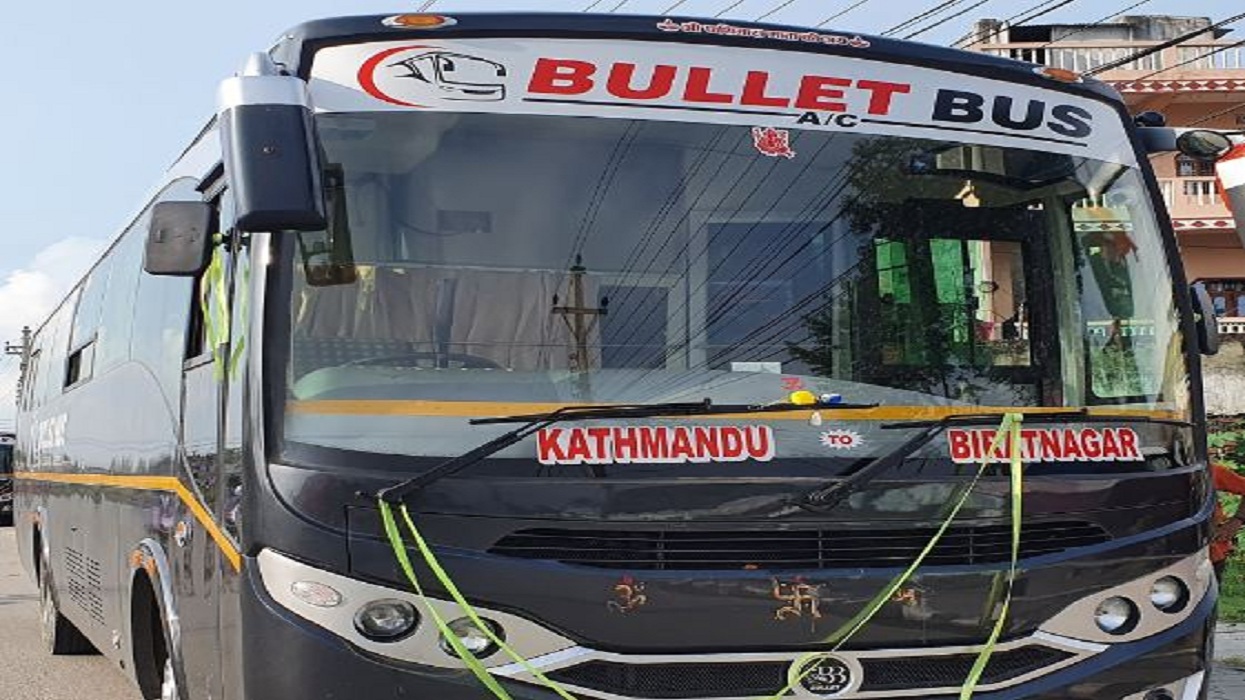 BIRATNAGAR: SEPT. 21 – Bullet AC bus has come into operation from Dharan and Kakarbhitta of State 1 including Biratnagar to Kathmandu.
A well-equipped bullet AC bus has come into operation for Biratnagar-Kathmandu. Bullet AC Pvt. Ltd. will operate this bus from Kathmandu to seven cities across the country.
The fare of the bullet bus for Biratnagar-Kathmandu, which costs Rs 1,755, has been fixed at Rs 1,500 as a Dashain offer.
Being a Viking bus, this bullet AC bus has a seating capacity of 39. The company will provide health kits used for primary health care for its passengers.
Materials needed to reduce the risk of coronavirus infection are included in the kit, the company said. Passengers do not have to pay extra for the kit.
The kit will include water, gloves, masks and some cold medicines. Saroj Neupane and Umesh Khadka have brought seven buses into operation through this bullet bus system.
It has been claimed that the bullet bus, which was brought into operation at a cost of Rs 105 million, has the same facilities as an aeroplane. Arrangements have been made for passengers to get tickets online and from the booking counter.
The Bullet Bus Operators Group has also made preparations to operate 27-seated buses with 2/1 sofa luxury seats. The toilet facility will be inside the bus.