Sraddha crowd in Uttar Gaya [Photos]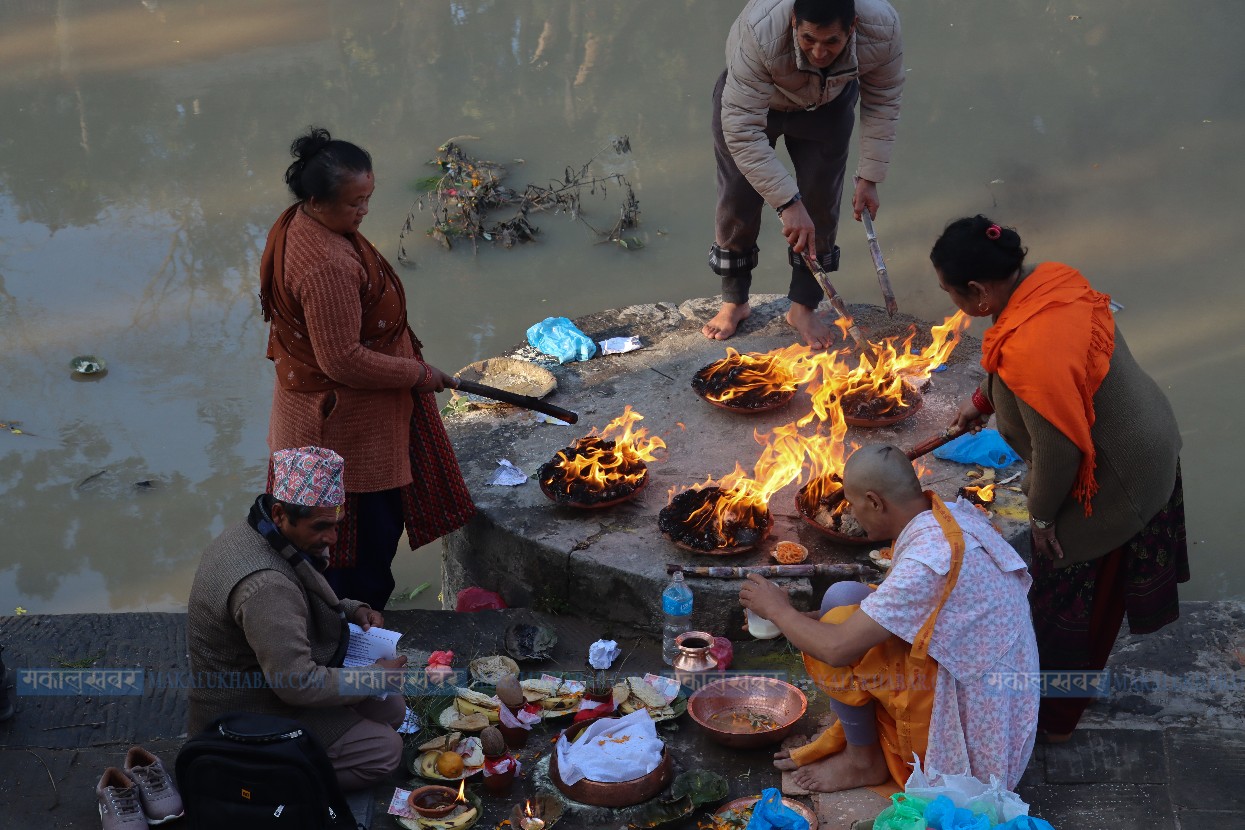 KATHMANDU: JAN. 2 – Kanti Bhairab Uttar Bahini (Uttar Gaya) located at Gokarneshwor of Kathmandu has been crowded to perform Shraddha, a Hindu ritual carried out for the salvation of forefathers.
There is a religious belief that if one visits to do Sraddha at Kashi, Gaya, or other religious sites in India, one might acquire merit by doing so. As a result, on the day of Poush Aunsi, there is a large crowd of devotees.
Gaya Mouni Darshasradham is another name for this day. During the pilgrimage, devotees offer a Pinda made of barley flour for their forefather's salvation.
Pilgrims flock here every year in the belief that all the forefathers are rescued by giving Pinda and Tarpan to the forefathers on the day of Poush Krishna Aunsi. Former King Gyanendra Shah also came here on Dec. 30 and performed Tirtha Sraddha.
Out of the four Gaya of India of the year, three Gaya has gone to India and one Gaya in Nepal is 'Uttar Gaya'. Today, even in Betrawati of Nuwakot, there is a crowd of devotees. Uttar Gaya is another name for the Betrawati region.
PHOTOS:-