Dashain Celebration
Manner in which festival is celebrated has evolved
Buying 'postcards' with pictures of famous actors and actresses and sending greetings by writing a sayari on the back has come to an end.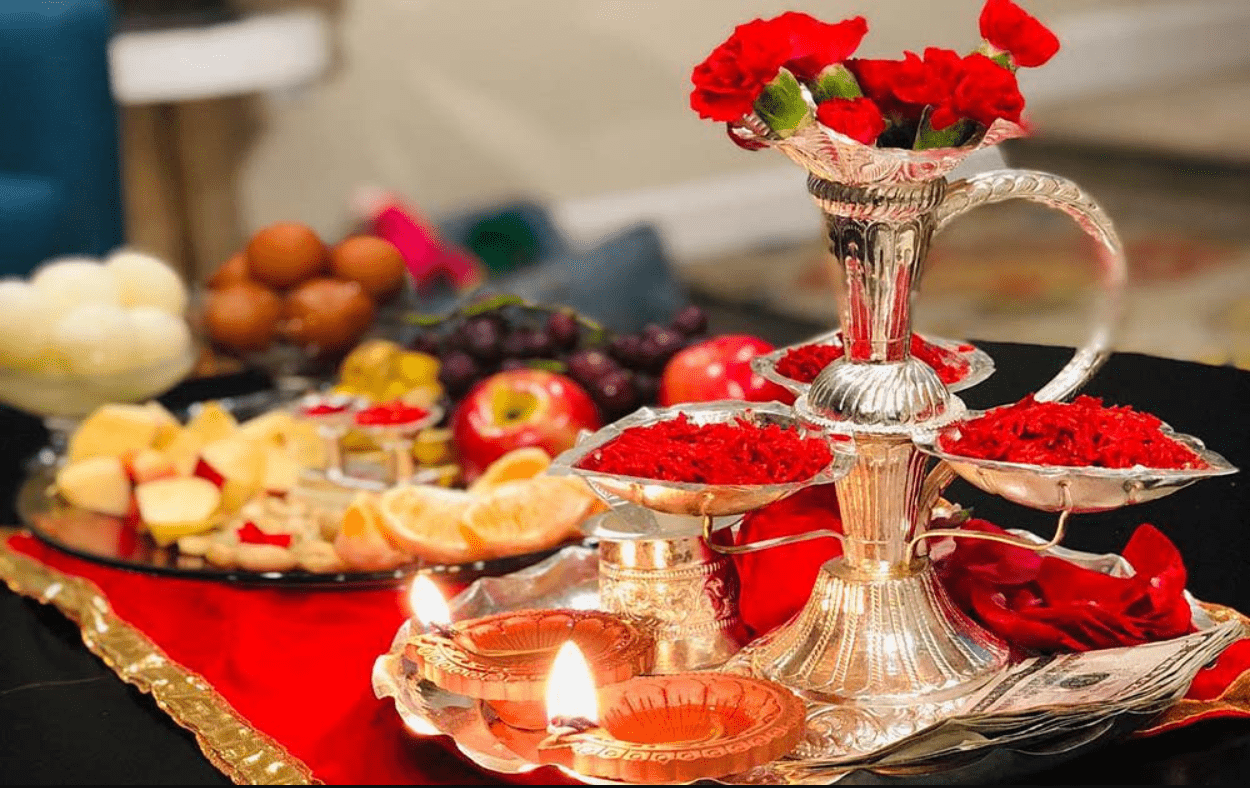 KATHMANDU: Dashain, a major festival celebrated by Nepalis, is regarded as a festival of joy, happiness, and victory.
Dashain is also referred to as Dussehra, Vijaya Dashami, and Navaratri Ayudha Puja. Dashain (Navaratri), which is also celebrated as a national wish, is celebrated by Hindu devotees from the day of Shukla Pratipada in the month of Ashwin to Navami (Navaratri) by worshiping goddesses for ten days, starting on the day of Dashami and ending on the full moon by taking tika blessings from the hands of those who are older than themselves.
Jamara is kept on Ashwin Shukla Pratipada (Ghatstapana) until Navami, and different goddesses are worshiped every day according to the Navaratri method. Navadurga is worshiped from Pratipada to Shailaputri, Brahmacharini, Chandraghanta, Kushmanda, Skandamata, Katyayani, Kalaratri, Mahagauri, Siddhidatri, and Saptashati (Chandi) is recited, and special worship is done to Nava Durga and Trishakti Mahakali, Mahalaxmi and Maha Saraswati.
On Vijaya Dashami, it is customary to wear a red Tika and Jamara (young saplings of barley, maize, or rice seeds) as an offering to Navadurga Bhawani to commemorate Lord Bhagwati's victory over demons and Rama's victory over Ravana.
During this festival, putting Tika and Jamara from your relatives and elders and receiving blessings from them, wearing new clothes, eating delicious food according to your ability, and keeping the house, yard, road, and village clean are all done with great zeal.
Such celebrations bring us a special sense of joy. Festivals that bring joy and gaiety bring a different kind of excitement. Provides various levels of happiness and joy.
Dashain is also celebrated by singing songs and playing Malashree tunes. The atmosphere of meeting with friends and relatives from abroad or far away is created at this time.
Dakshina, Tika, Jamara, and swing are considered to have special meaning and importance during Dashain.
As a result, the great Nepali festival of Dashain, which has special significance, has entered Nepalese homes this year as well. People from outside the district and foreigners have returned to their villages to celebrate Dashain, Tihar, and some are on their way back.
Dashain used to be associated with food, new clothes, Tika, Dakshina, Swing, Blessings, and so on, but there has recently been a significant shift in the way Dashain is celebrated. The new generation prefers to spend their time learning new things rather than receiving praises and blessings.
On the other hand, there is a shift in the manner in which greetings are exchanged on Dashain. Even generations who used to write handwritten greeting cards have begun to use new information technology.
With the increasing use of information technology, there has been a change in the style of greeting. The tradition of greeting cards and exchanging bouquets is disappearing. The tradition of sending greeting cards with postcards has been replaced by email and the Internet.
The number of email and internet users in Nepal is growing, according to various statistics. As a result, greetings exchanged via social networks have increased in recent years.
Today, the significance of our festivals remains the same, but the manner in which they are observed differs. The traditional practice of going to the market and purchasing postcards has vanished. The practice of greeting each other and exchanging bouquets is nearly extinct. Greetings are being exchanged via social media platforms such as Facebook, email, Instagram, and Twitter. The widespread use of social media has made it simple for everyone.
At this time, the walls of social networks such as Facebook and Twitter are flooded with wishes. The use of email and the internet has completely changed the way people exchange greetings. Buying 'postcards' with pictures of famous actors and actresses and sending greetings by writing a sayari on the back has come to an end.
On the other hand, as physical infrastructure develops, the custom of making houses beautiful and lippot (beautification of the house done with mud and cow dung) is disappearing. Linge Ping (traditional swing) and Pirke Ping (traditional swing) are no longer seen in village houses, as young people and children are preoccupied with technology such as mobile phones and laptop computers.
Thus, even though there has been a change in the way we celebrate Dashain in recent years, we must not lose sight of our culture, customs, civilization, and uniqueness. We will be hollow in the future if we forget our traditions, uniqueness, folk culture, customs, and civilization.