Results are generated about three hours after the counting begins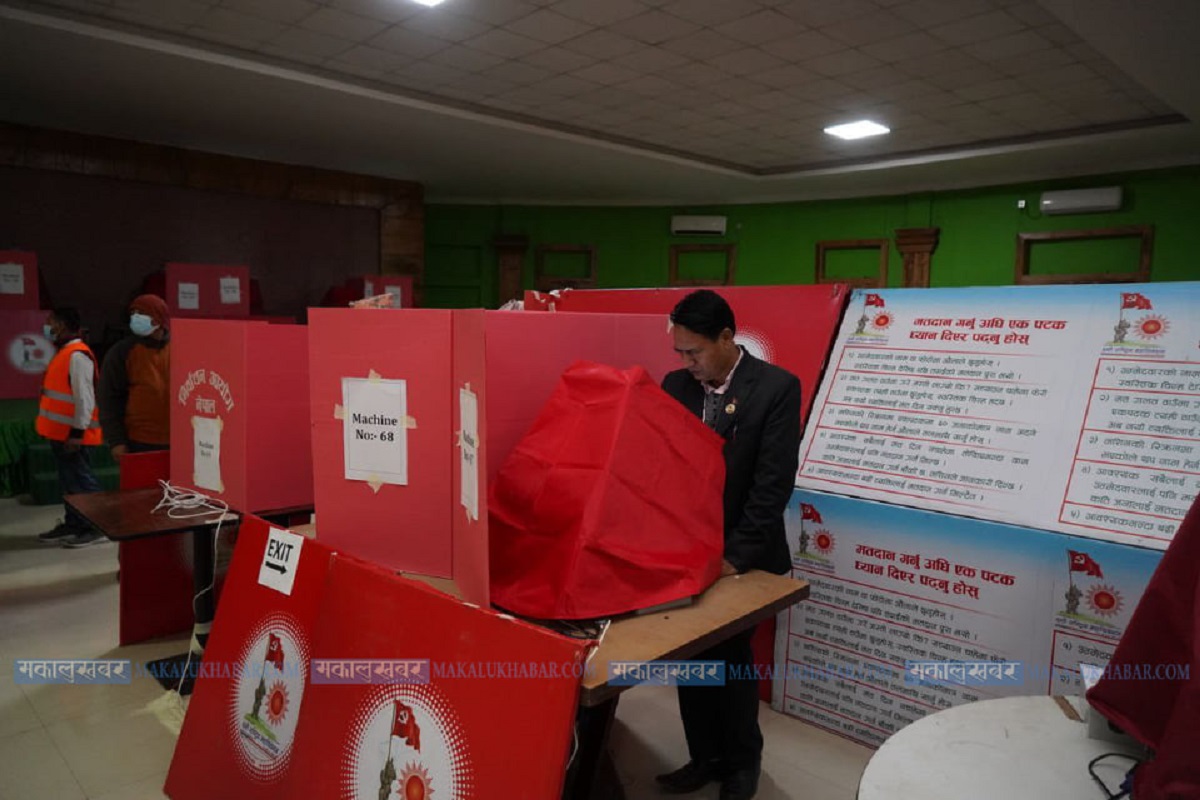 KATHMANDU: NOV. 30 – Voting is underway for the election of the new leadership of the UML. As of this writing, 1,300 voters have cast their ballots in the ongoing polls in Chitwan.
According to UML Central Election Commission Coordinator Dr. Bijay Subba, it takes one person 10 to 15 minutes to cast their vote. An arrangement has been made for 69 people to cast their votes at a time. Voting began at 4 am the morning.
Voting ends at 10 am. However, if the voting is not completed, it will be extended for some time, said coordinator Dr. Subba. He said that the final vote result will be announced by this evening. The final results come in about three hours after the counting begins.
Voting is going on for the chairperson, vice-chairperson, secretary and central member. KP Oli and Bhim Rawal are in the fray for the post. Subash Chandra Nemwang, Ram Bahadur Thapa 'Badal', Ghanshyam Bhusal, Astalaxmi Shakya, Vishnu Poudel, Surendra Pandey and Yuvaraj Gyawali will contest for the post of vice-chairperson.
On the other hand, Oli has nominated Top Bahadur Rayamajhi, Raghubir Mahaseth, Chhabilal Bishwakarma, Lekhraj Bhatta, Yogesh Bhattarai, Gokarna Bista and Padma Aryal for the post of secretary.
In Oli's list, Top Bahadur and Lekhraj have a former Maoist background. CPN-UML leaders Bhim Acharya and Tanka Karki have nominated candidates from outside Oli's team.