Easy victory of State 2 over Bagmati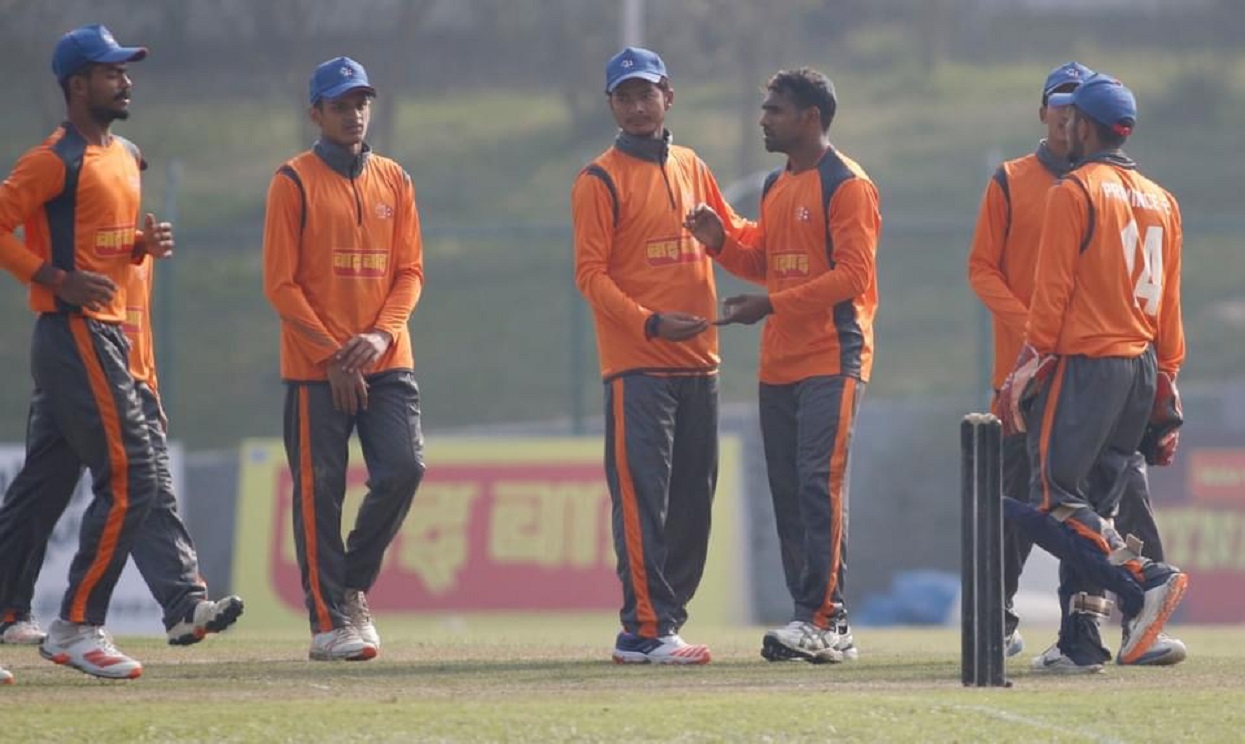 KATHMANDU: NOV. 28 – In the ongoing U-19 one-day national cricket tournament in Kathmandu, State 2 have won for the second time on Sunday. State 2 defeated Bagmati by 6 wickets for the second time.
Batting first after losing the toss, Bagmati were bowled out for 253 in 49.3 overs. In reply, State 2 completed the target by losing 4 wickets in 41 overs.
For State 2, opener Santosh Karki hit 11 fours in 115 balls with 14 fours and three sixes. Similarly, captain Bibek Yadav played an unbeaten inning of 86 runs.
Rohan BK scored 26 runs for the second double score. Captain Yadav was unbeaten on 9 by Sunny Sah. Tilak Bhandari of Bagmati took 2 wickets while Pratish GC and Prasant Mahat took 1 wicket each.
Earlier, after losing the toss, Bipin Sahi scored 59 runs for Bagmati while Swapnial Adhikari scored 85 runs. Similarly, Farid Khan and Bibek Magar scored 11-11 runs each. Puraj Dhungel of State 2 took 3 wickets while Pradip Paswan, Bibek Yadav and Gulshan Jha and Ajay Yadav shared 1-1.
In the first match of the ongoing tournament, State 2 had won by 2 wickets against Far West and in the second match, State 1 had lost by 7 wickets.