Interview
Interview- Korea's economic transformation, a probable learning for Nepal: Lee
The former minister who had around four decades experiences of serving at various government bodies including the Department of Economic Planning strongly believes that far-sightedness in the political leadership is vital for taking any nation towards the path of development and this is the case of the South Korea as well.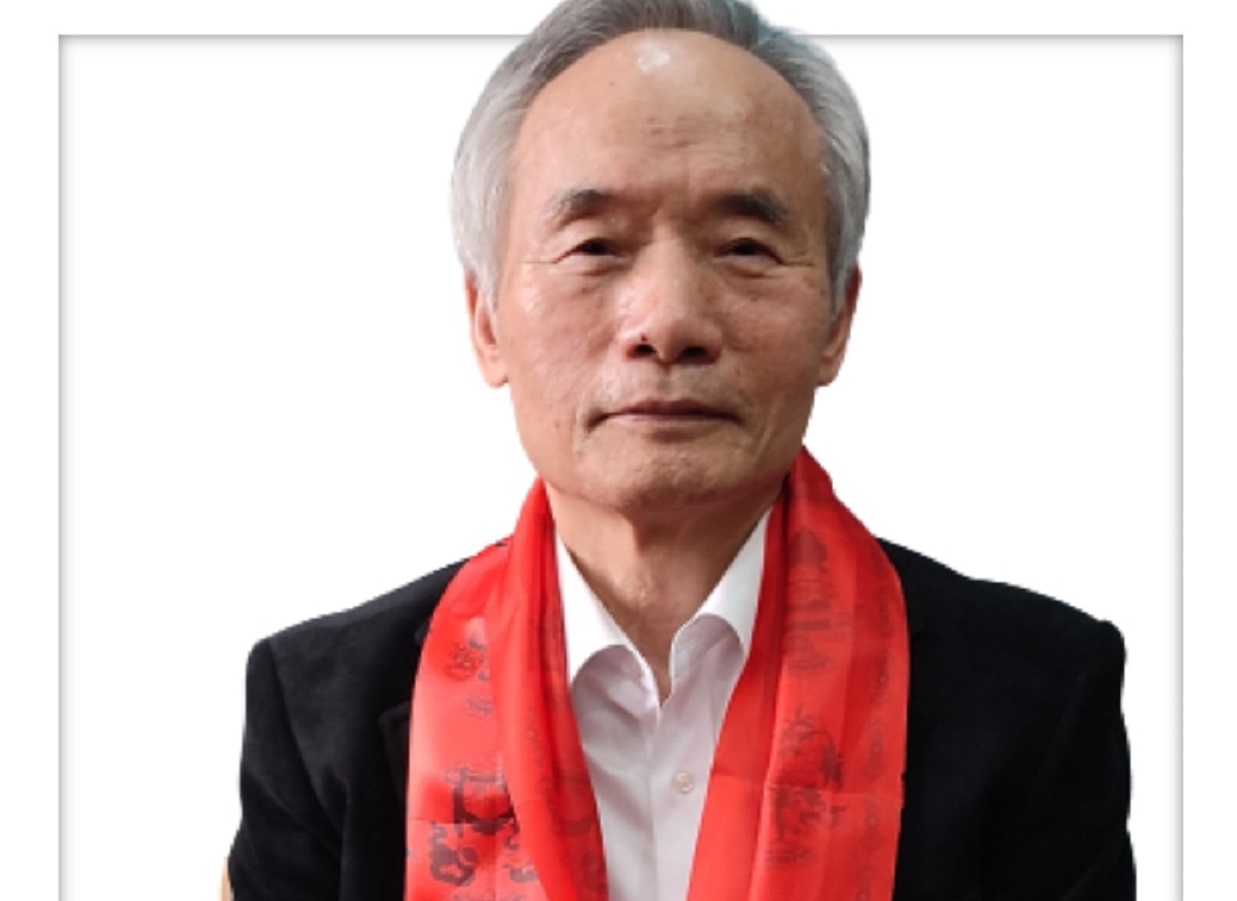 KATHMANDU: Till the 1960s South Korea officially known as the Republic of Korea had its identity as one of the poor nations in the world. At the time, Nepal and South Korea were on equal footing in terms of per capita income.
But in 2023, the picture is totally different as South Korea has been successful in transforming itself significantly in terms of its economic strength. Over the period of five decades, the South made a major economic stride and has been the emerging economy in the Asia and in the world.
Now, South Koreans' per capita income is multi-fold higher than that of Nepalis.
In December 2022, South Korea's Gross Domestic Product (GDP) per capita reached 32,236.800 USD while Nepal's was recorded 1,371.971 USD in July 2022.
Visionary political leadership, people's dedication to work and the national sentiments are among those factors that drove the South Korea's economic status to the present situation, according to visiting South Korea former minister Dr Lee Nam Ki.
The former minister who had around four decades experiences of serving at various government bodies including the Department of Economic Planning strongly believes that far-sightedness in the political leadership is vital for taking any nation towards the path of development and this is the case of the South Korea as well.
In view of Lee, investment from South Korea in Nepal is possible provided that the Nepal government creates an atmosphere conducive towards that end.
Lee who serves as the Chair of Korea-Asia Economic Cooperation Association recalled the moments when his nation was pursuing an economic progress with the help of foreign assistance, imports of technology and investments.
He advised the Nepal government to focus on infrastructure development, transport sector and electrifications and on the project-target investment.
RSS Feature news chief Krishna Adhikari had interviewed with Lee who has been here on a weeklong visit in coordination of the Non Resident Nepali, International Coordination Council on the relevant issues and excerpts of the interview are as follows.
The then President Park Chung Hee has a made a huge contribution to bring Korea from such a situation to its current state.
He was determined not to let any citizens go hungry in any way. One who believed that economic condition be improved in order to live independently and with self-respect, his farsighted leadership quality and sheer willingness led Korea to be a modern and developed nation. Korea has proven that political stability, able and farsighted leadership are prerequisite to develop any nation.
During his leadership, he set up Planning Department and emphasized monitoring system for formulation of plans, budget arrangement effective implementation of projects.
I also got an opportunity to work in that Commission. We used to work round-the-clock and chart out various programmes and plans. He thought that import should be underscored to develop the country for which the road network must be expanded.
At his instruction, around 400-km of road stretching from Busan to Seoul was constructed in around 2.5 year. Back then, the State lacked some USD 400 million that was needed to build the road.
Korea sent some 20,000 nurses to Germany to work there and road was built on a loan.
Thereafter, government and private companies began export business and earned foreign currencies. The President used to summon meeting every month and gave instructions.
Many companies were established as exporting companies were given various schemes and concessions as cheap interest rate for loan and exemption of tax among others.
The trade of Korea that started with small industries of textiles in the 1970s began producing and exporting iron steel, automobiles, machinery goods and semi-conductors goods among others in the 1980s.
Similarly, in the 1990s, Korea exported articles related to ship, electronics and information and technology.
The successors of President Park Chung Hee have been giving continuity to his policies and programmes. This way, Korea became an industrial nation from agricultural one. This way Korea succeed rising up in a short span of time.
Korea has been able to give a vivid example of how an efficient and farsighted leadership, sensitive to nation, could change the future of the country.
Q. Based on Korea's experience, how much do you see the possibility of economic development in Nepal?
A. Nepal has immense potential, even more than Korea, in terms of natural resources. But because it could not be optimized the natural resources, on the one hand resources go in vain and on the other hand, materials made from those resources have to be imported from elsewhere incurring the nation a double loss. Nepal needs to prioritize physical infrastructure, transportation and electrification for attaining development. For this, it is necessary for the government to facilitate private sector as well as place enabling policies to attract foreign investment.
Q. What are there potentialities to bring in investments from Korea?
A. Nepal is a good and old friend of Korea. Nepal did a great favour to the country by sending food to its citizens when they were starving. Nepal could take a stride in development activities by bringing in Korean technology and investments. But for this, a climate conducive should be ensured. I believe Nepal despite not being weak in the past has suffered a setback in terms of economy and development activities in some decades due to a political instability. Budget should not be distributed for small projects. A country could get results when it makes lump investments after prioritising main projects, and completes them. Korea also followed due policies in making investments in exporting industries. The Korean state sent private companies to foreign countries to work by ensuring their investment securities. On the other hand, political stabilities are needed for development activities. Rapid changes in the government causes a lack of clarity in policies, and it becomes difficult to invite foreign investments. The state should prioritise plans. It cannot provide facilities to all industries. It should prioritise the exporting industries that replace imports. As Korea, there is a need for Nepal to modernise agriculture with time. As a result of a widespread agricultural modernisation, Korea has now become self-sufficient on food from productions by 2.3 percent farmers.
Q. You had a meeting with key persons of the National Planning Commission, the Investment Board Nepal and various banks during your Nepal visit. What investment opportunities in Nepal do you see during your talks with them?
A. I got an opportunity to have talks on investment opportunities in Nepal with the country's Finance Minister, and high ranking officials and office bearers of the Investment Board Nepal during my a weeklong visit to the country. On the occasion, I have asked about in what sectors Nepal is in need of assistances, and sought permissions for global investments and technical coordination for development activities. There are potentialities for Nepal to see development activities earliest by adopting development models based on Korean technology and followed by developed countries. Nepal can draw investments in the areas of tourism, water and renewal energy through monorail and small-scale railway in urban areas. Investments worth a minimum of Rs 20 billion and above could be brought in Nepal if investment security is fully ensured.
Q. Thousands of youth have gone for employment to various countries of the world including to South Korea. Can the country become richer by the remittance remitted by these youth?
A. In the beginning, Korea too earned foreign currency by sending its youth abroad like this. Koreans used to go for working in the petroleum and coal mines of Saudi Arabia, Africa and the then West Germany. The Koreans used to be paid less than the average of what workers from other countries got and they were often employed in what is called the '3D' works. On the one hand, the Korean youth were compelled to go abroad for work due to the lack of resources and industries at home while they were employed in very difficult and risky works on the other hand. At that time we gradually established industries with the money send by these youth and now we are in a position to bring hundreds of thousands of youth from other countries and give them employment. During America's war in Vietnam, America requested Korea to send its army. We sent 30,000 soldiers and America paid their salary. That amount was also used for constructing many projects. In this way, Korea was successful in providing employment to the youths gone for abroad employment, calling them back home. At present there are nearly more than 40,000 workers from Nepal in Korea. The number of Nepali workers in Korea is in the third position in terms of size. It is not seen that the money they remit back home is not utilised properly. The State itself should consolidate this money and invest that in productive sector. In this way, the country can be made self-reliant and the workers can also get the benefit. If not, the country cannot become rich no matter how much remittance inflow.