Exports of pashmina cannot be increased unless 'Export Credit Insurance' is obtained: Shakti Golyan (video)
Approximately 125 pashmina industries are currently operating in the country. This industry also employs a large number of people.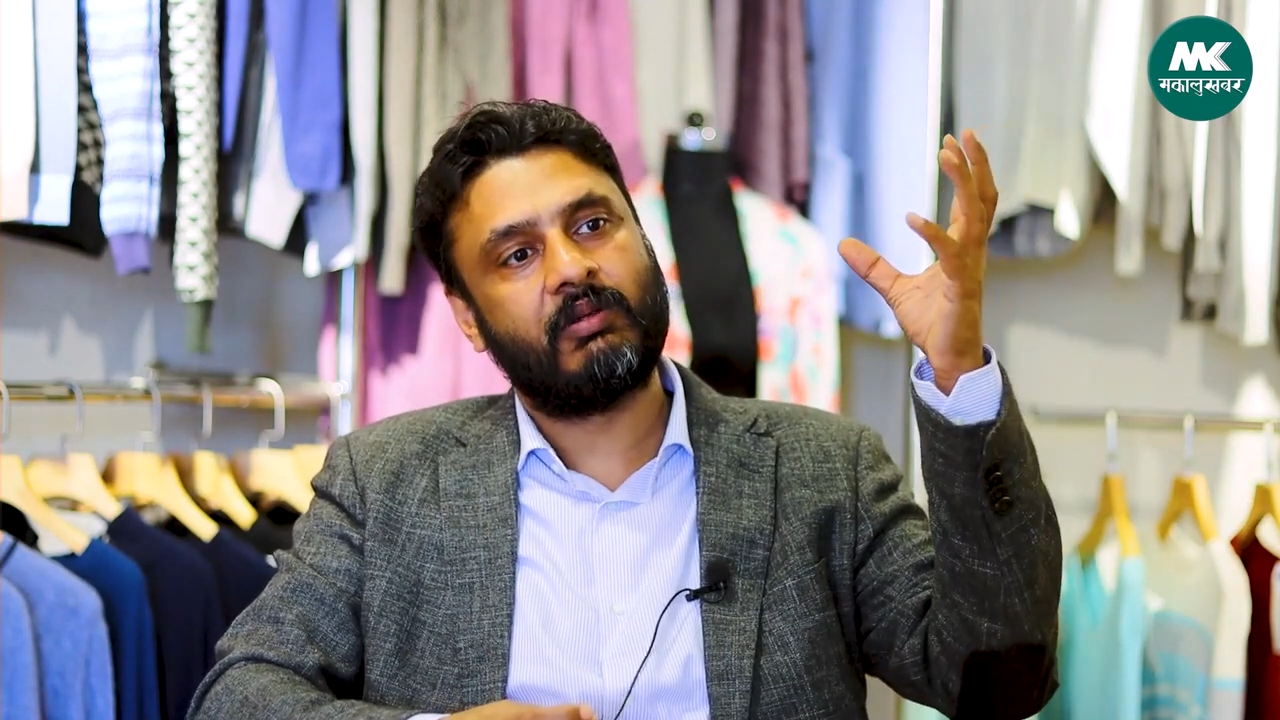 Before to 2003, or the 1990s, Nepal's export of ready-made garments, including pashmina, was worth nearly 10 billion rupees per year. However, annual exports have now dropped to 2 to 3 billion.
Golyan Group, an industrial conglomerate, has also made significant contributions. Tricot Industries Pvt Ltd, managed by the Golyan Group, has taken a 30% stake in pashmina exports. By increasing this, the group hopes to increase exports by 50%, or 1 billion, in the near future.
Approximately 125 pashmina industries are currently operating in the country. This industry also employs a large number of people. The pashmina industry, which can provide so many jobs, is currently declining in Nepal. It is contracting rather than growing or expanding.
'70 to 80 percent of our pashmina production is exported to European countries,' says Shakti Golyan, executive director of Golyan Group and leader of Tricot Industries Pvt. Ltd.
However, due to the conflict between Russia and Ukraine, the price of petroleum products has risen, as has the value of the European currency Euro in relation to the US dollar. Nepali products have also become more expensive in Europe. According to Golyan, European buyers are putting pressure on them to lower the price.
"At this time when the cost is high, the European buyer is pressuring us to reduce the price," he explained, "we have to compete with producers or exporters of pashmina from countries like Bangladesh, India, China, Mongolia, Vietnam, Cambodia, Madagascar and send pashmina to the European and American markets."
We are forced to be price competitive as a result of such competition. We tried to keep the price as low as possible. The government cannot provide us with more services than they already do. This has caused some issues in the short term.
The most important thing is the bitter experience of losing many buyers or markets for pashmina from the European market due to Nepal not being able to arrange the policy of 'Export Credit Insurance' – Executive Director Golyan.
It is customary to take the goods by letter of credit (LC), advance payment (advance payment), or cash agency document consignment when exporting pashmina or other goods abroad. Small importers only accept goods if one of these three conditions is met. However, large importers have begun to 'order' goods on credit for more than one month as part of the 'Export Credit Insurance' facility.
Video:-
Countries such as India, Bangladesh, Cambodia, and Madagascar use this system to provide goods on credit (loan) to large buyers for more than a month.
In that case, the buyer has begun purchasing goods from whoever provides the service. An exporter takes credit insurance with an insurance company under this arrangement to cover the risk of nonpayment when providing goods on credit. If the buyer does not pay for the goods sent by the exporter on credit, the insurance company will pay the exporter the cost price.
In Nepal, this system has not been implemented. Shakti Golyan has lost market share as a result of this. However, many exporting countries have found that this tool has produced very effective results in foreign trade.
"Due the lack of this policy arrangement in Nepal, our Tricot Industry Pvt Ltd has lost an order worth 4 million dollars (approximately 500 million Nepalese rupees) in the last year," he explained. "I met with two companies in the UK and a large company in the US." He approved of our production, quality, and price.
However, the goods could not be delivered due to a lack of credit insurance arrangements. This issue has been discussed numerous times with the government's leadership. However, this is not the case.
In addition, the government has made policy arrangements to expand the pashmina industry and produce pashmina yarn in Nepal. It has not, however, been implemented. In addition, Nepal has registered its own 'Chyangra Pashmina' brand in over 40 countries, including Europe and America.
However, the market has been unable to expand due to a lack of credit facilities for pashmina exports. This has dissatisfied the industrialists who have moved to the Pashmina region.
"I don't understand why the government is making a policy to expand exports when no financial investment is required and policy arrangements are made," Executive Director Golyan says. A system similar to that of the country can be implemented in Nepal as well.
However, increasing the export of Nepal's pashmina industry will be difficult until this system is implemented.