Historic Biska: Solo Photo Exhibition begun [Photos]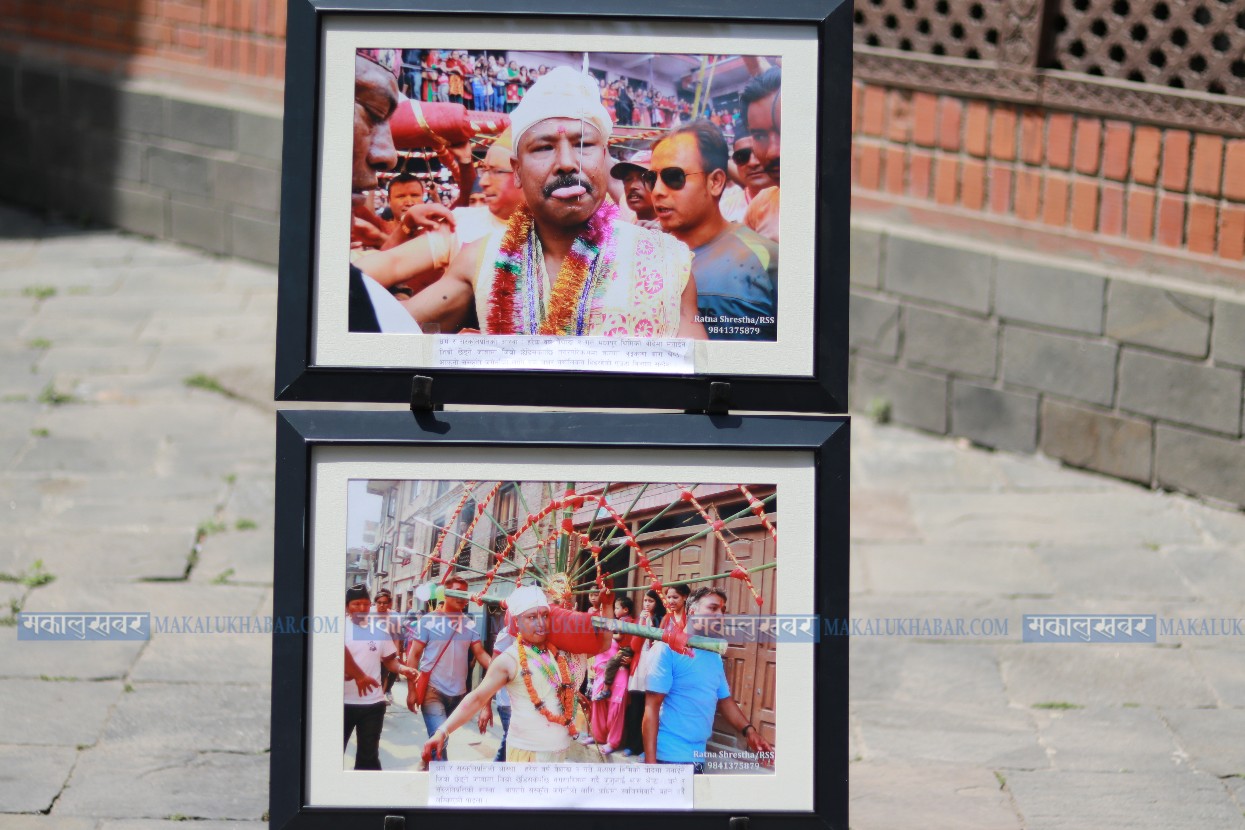 KATHMANDU: APRIL. 5 – Photojournalist Ratna Shrestha's solo photo exhibition has begun to provide information about the historic Biska Jatra in Madhyapur Thimi Municipality's Bode.
The exhibition, which started today at the Nepal Tourism Board's Bhrikuti Mandap, will run for three days until April 7.
Biska in Bode
The procession begins at the end of Chaith and concludes on the second of Baishakh 2 (April 15). Since the Licchavi period, there has been a tradition of piercing the tongue on the last day of this procession, i.e. Baishakh 2.
The exhibition will be inaugurated today at 1 p.m. by the mayors of Kathmandu Metropolitan City and Madhyapur Thimi Municipality, Bidya Sundar Shakya and Madan Sundar Shakya.
The exhibition features 80 photographs related to photojournalist Shrestha's Biska: Jatra.
Photos:-