Gyalpo Lhosar being celebrated, government granted a public holiday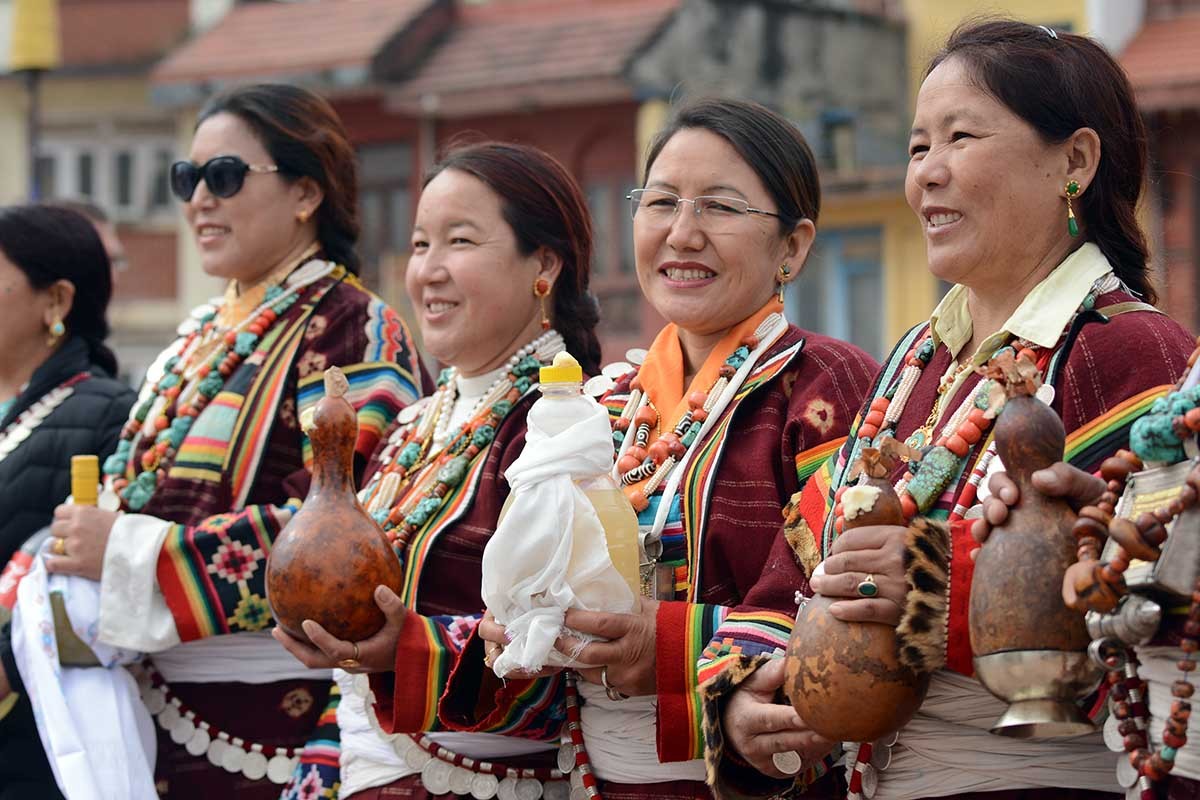 KATHMANDU: MARCH. 3 – Gyalpo Lhosar, a cultural festival celebrated by the Sherpa community every year on the day of Falgun Shukla Pratipada, is being celebrated today by organizing various programs.
The Sherpa community is celebrating the 2149th Gyalpo Lhosar as the New Year. Gyalpo Lhosar is divided into 12 categories: rats, ox, tigers, rabbits, dragons, snakes, horses, sheep, monkeys, birds, dogs and pigs. It is said that the musa (mouse) year will start today after completing 12 year.
Gyalpo Lhosar is celebrated grandly by organizing various programs from Falgun Shukla Pratipada to Purnima. Gyalpo Lhosar has been celebrated as a spring festival since the time of Ude Gungyal, the ninth king of Bhote. In the past, Gyalpo Lhosar was celebrated in 12 districts of the Himalayan region but now it is celebrated in 22 districts. With the migration of Sherpas, the number of districts celebrating this festival has increased.
The Gurung community celebrates this festival in the name of Sonam Lhosar on the day of Tamu and Magh Shukla Pratipada. The government has decided to grant a public holiday to Gyalpo Lhosar today. The Ministry of Home Affairs has issued a press release stating that it has been decided to grant public leave today as per the decision of the cabinet meeting.