Valley to apply odd-even rule starting tonight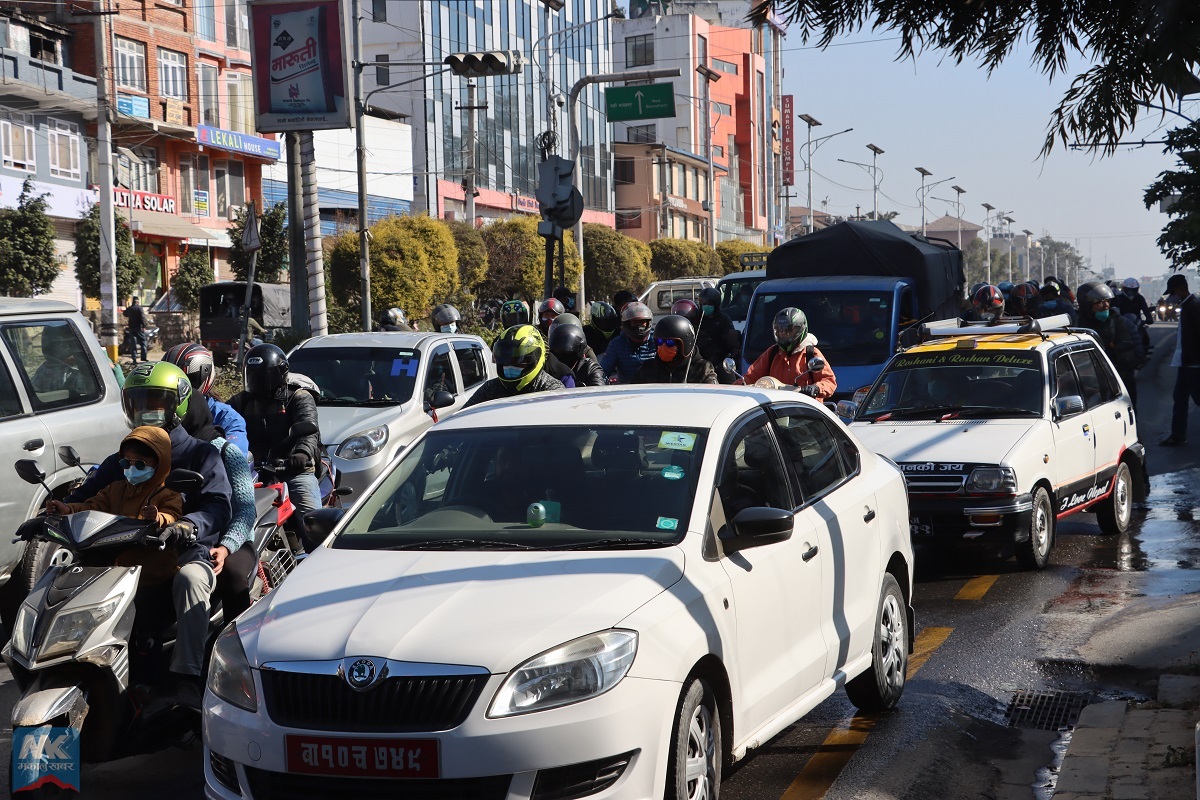 KATHMANDU: JAN. 21 – In the Kathmandu Valley, the odd-even system has been implemented in private and public vehicles. Following a meeting of the Kathmandu Valley's chief district officers on Thursday, it was decided to implement odd-even systems in private and public automobiles starting tonight.
The meeting decided to operate two-wheeled private and public vehicles in odd day odd and even day even number systems, according to Ghanshyam Upadhyaya, a resident of Lalitpur. According to him, carrying more passengers than the vehicle's seating capacity is prohibited, and the driver and co-driver must wear a mask and face shield.
As the rate of infection rises, he said, the odd-even system has been implemented in the vehicles. "The valley appears to be the most vulnerable. The system has been compelled to consider the problem "Upadhyaya stated.
Odd-even will not be enforced on vehicles transporting medical supplies, ambulances, fire trucks, hearses, and vehicles transporting essential goods such as fuel.
The order: –