Lhosar celebrations at Tundikhel [Photos]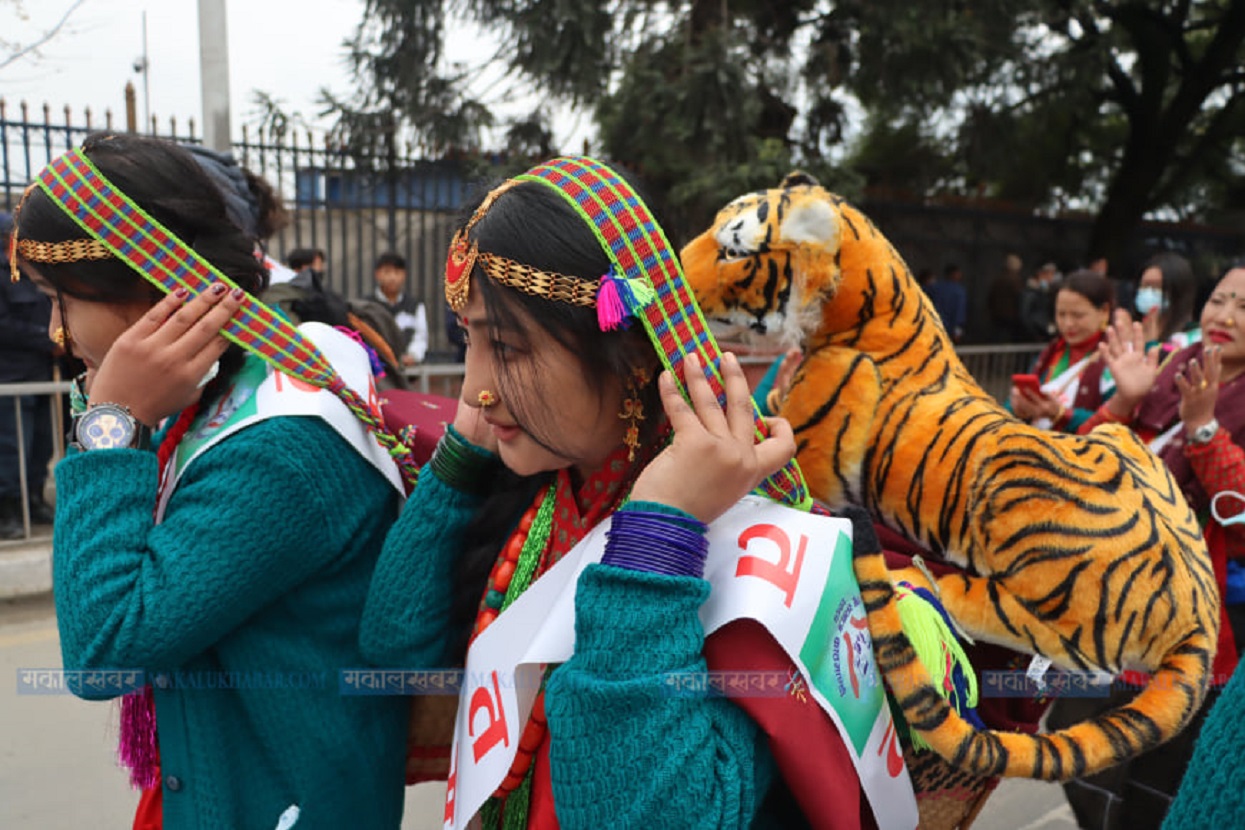 KATHMANDU: DEC. 30 – Today, the Gurung community is celebrating the 'Tamu Lhosar', which marks the end of the old year and the beginning of the new. The festival is celebrated with the family and community as a whole.
On the occasion of Tamu Lhosar, many programs have been organized around the country. Similarly, the Gurung community in Kathmandu's Tundikhel celebrated Tamu Lhosar with pomp.
RELATED NEWS:-
Some are dressed in Gurung costumes and performing Ghatu dances, while others are enjoying the Lhosar festival by playing traditional musical instruments.
PHOTOS:-