PM Deuba inaugurated Tamu Lhosar 2078 at Tundikhel [Photos]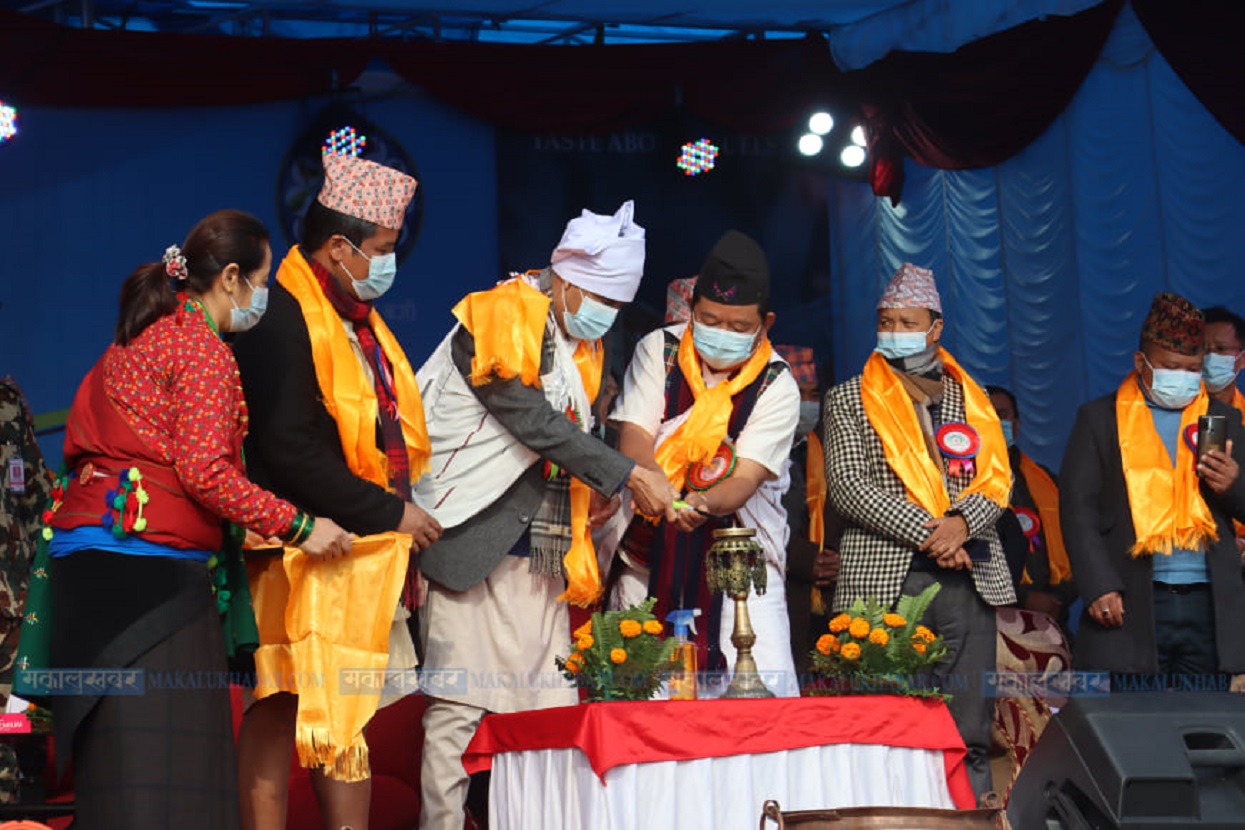 KATHMANDU: DEC. 30 – Nepal is a culturally diverse country that is well-known for its diversity in cultures, geographical location, and many other important elements across the world.
Nepal is a tiny nation with a lot of diversity since it is multi-cultural, multi-lingual, multi-ethnic, multi-religious, and multi-racial.
Today, the Gurung community is celebrating the 'Tamu Lhosar' celebration, which marks the end of the old year and the beginning of the new. The festival is celebrated with the family and community as a whole.
The Gurung people believe that the day of the year's return is known as 'Tamu Lhosar,' because 'Lho' means year and 'Sar' means change. The festival of 'Tamu Lhosar' is related to the sun's rays.
Tamu Lhosar 2078, which was held at Tundikhel, was inaugurated by Prime Minister Sher Bahadur Deuba on the occasion. He inaugurated the event by lighting a lantern and flying a balloon.
The organizers of the inaugural ceremony presented Prime Minister Deuba with a Gurung dress.
PHOTOS:-