Two killed in bus accident in Achham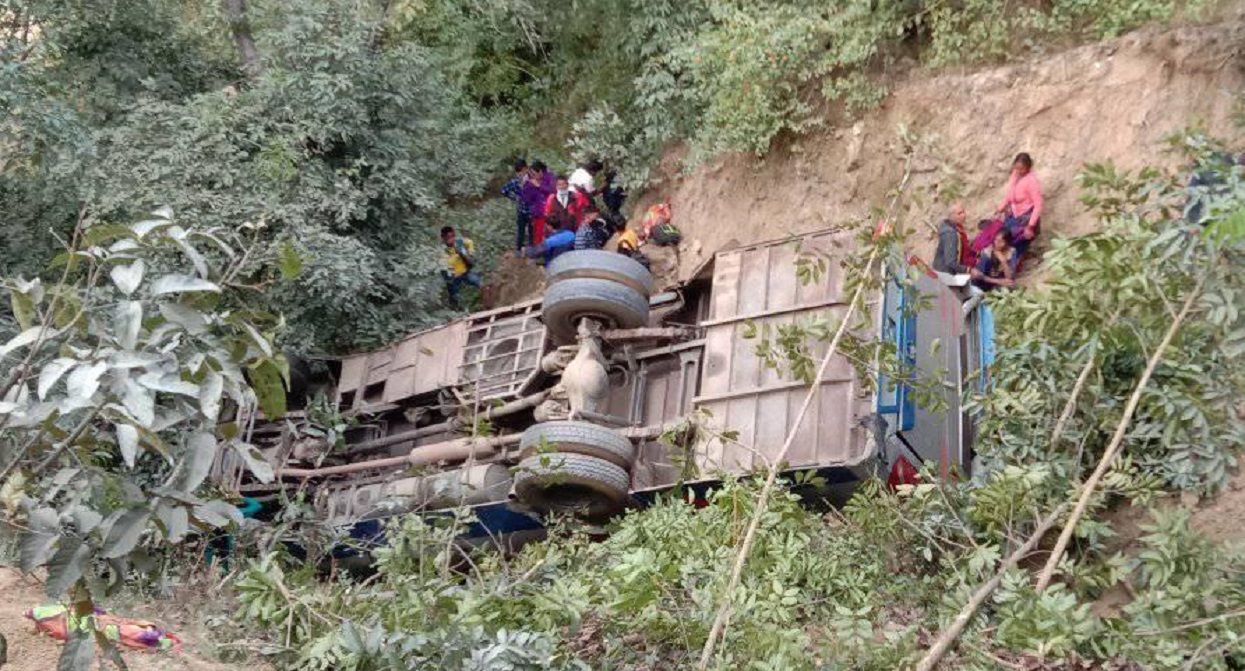 DHANGADHI: NOV. 30 – Two persons have been killed in a bus accident in Achham.
Two persons were killed when a bus (Na 6 Kha 829) left for Dhangadhi from Achham district headquarters Mangalsen met with an accident near Kailash Khola, police said.
According to the police, the number of passengers on the bus is not known. It is suspected that others may have been killed in the accident.
More details of the incident are yet to come.