One killed, eight injured in bus accident in Kaski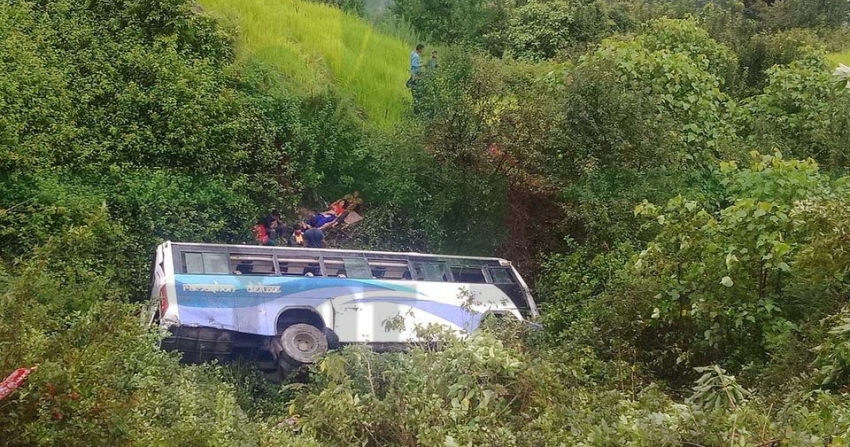 POKHARA: NOV. 30 – The driver of a bus has died when it overturned at Annapurna Rural Municipality-3 of Kaski. Eight others have been injured. The bus heading to Baglung from Bhairahawa fell into the house of local Jumkaji BK.
The deceased has been identified as Bhupnath Khanal, a bus driver from Palpa. The injured have been identified as Shivaram Sharma, 29, Krishna Khadka, 48, Raju Shrestha, 25, Umlal Shrestha, 85, Suwarna Sapkota, 42, Surya Tiwari, 35, Parbata, Sadhana Upadhyay, 23, of Chitwan and Maya BK, 3, of Kaski Annapurna.
All the injured are undergoing treatment at Fistel Hospital and Gandaki Medical College in Pokhara.