No impacts on the emergency vehicle during UML congress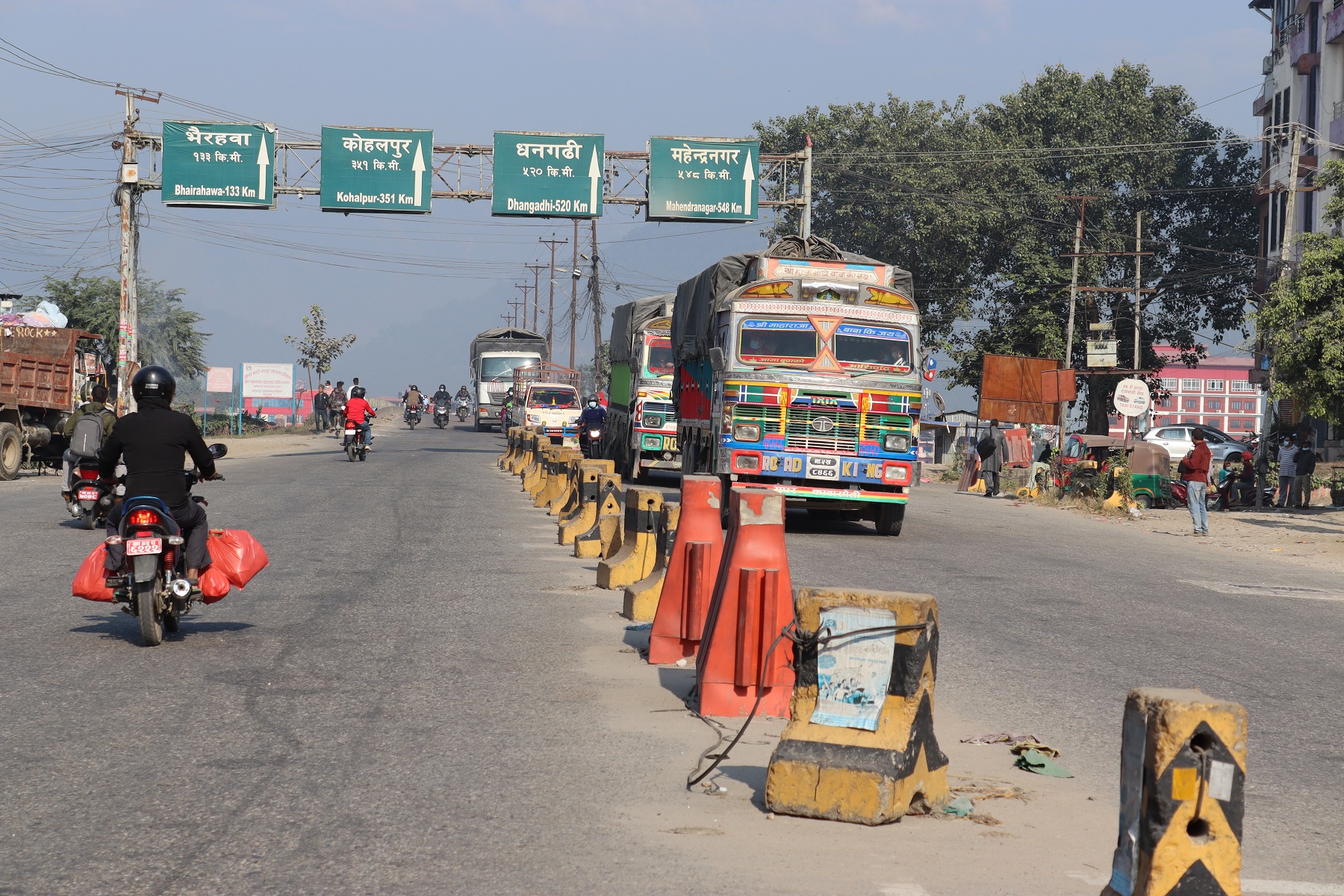 CHITWAN: NOV. 25 – Essential/emergency vehicles will not be stopped or affected in the main urban areas of Narayangarh and Bharatpur areas on the inauguration day of the 10th National General Convention of the CPN (UML). Vehicles coming from East-West Highway and Narayangarh-Muglin road section have also been managed through alternative routes.
According to Chief District Officer Asman Tamang, non-essential vehicles are being stopped at Narayani Bridge, Barhaghare, Belchowk, Trichowk, Central Bus Terminal, Bypass Road and roads within the Aaptari area.
Vehicles will be stopped from 9:00 am to 5:30 pm. He said that the vehicles including an ambulance, fire brigade, wedding, bratabandha ( sacred thread wearing ceremony) and press will be managed and allowed to operate.
Vehicles plying on the East-West Highway have been managed. Vehicles coming from the Narayangarh-Muglin side will go east through the bypass road. Those going west will be sent to Nawalparasi from the bridge of Narayani river through twelve houses using the inner road from the central bus terminal. Vehicles coming from there will also be sent to the destination through the central bus terminal using the inner road.
Tamang said, "It has been managed in such a way that it is as comfortable as possible for the passengers. Emergency vehicles do not stop anywhere."
He said that precautionary measures have been taken as there is a risk of an accident if the vehicle is moving in a place where there is a lot of human pressure. According to Chief Superintendent of Police Om Prasad Adhikari of the District Police Office, all kinds of security arrangements have been made. Security personnel will be deployed at the checkpoints to provide security.
The inaugural venue of the convention has been constructed on the banks of the Narayani River. The party has been saying that it will get 500,000 participants in the inauguration.