Kaag Tihar being observed today by feeding crows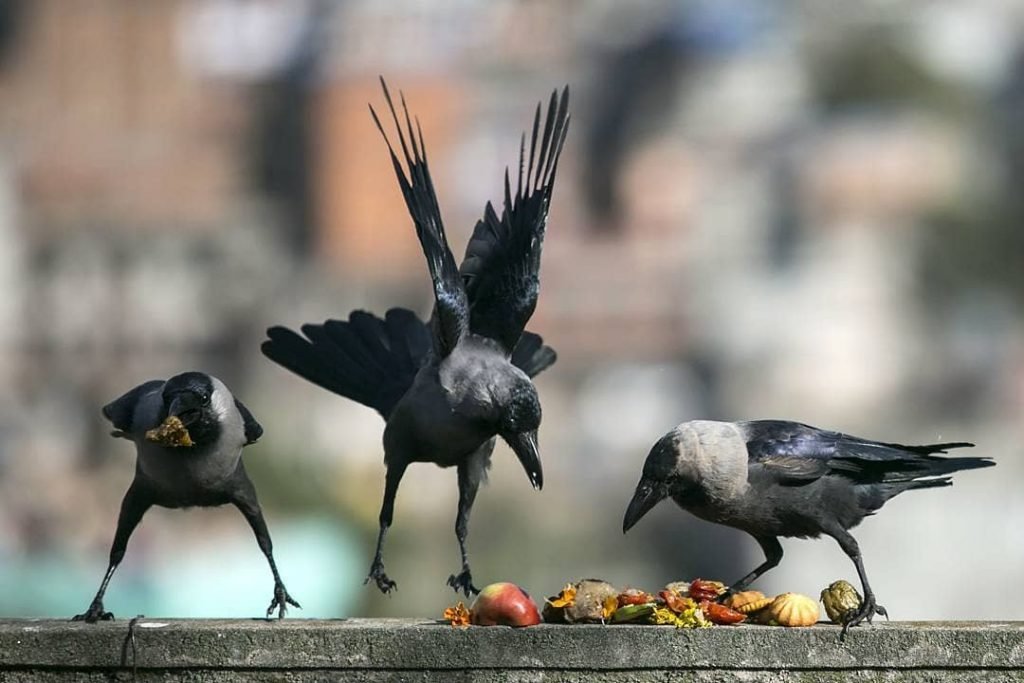 KATHMANDU: NOV. 3 – Kaag Tihar, the festival of crows, is being observed across the country today. Tihar festival, also known as Yama Panchak, is observed for five days.
Kaag Tihar is being observed today, on the second day of Yama Panchak, by feeding crows, which are regarded as messengers in Nepali society.
Former chairperson of Nepal Calendar Fixation Committee Prof Dr. Ramchanda Gautam said crows are worshipped as messengers since there is a religious belief that Yamraj (the god of death) knows the message of the earth through crows.
The Tihar festival is also associated to the belief that Yamaraj punishes those doing evils and Dharmaraj (the god of justice) safeguards those doing good works.