Two youths on a motorcycle died after being hit by a bus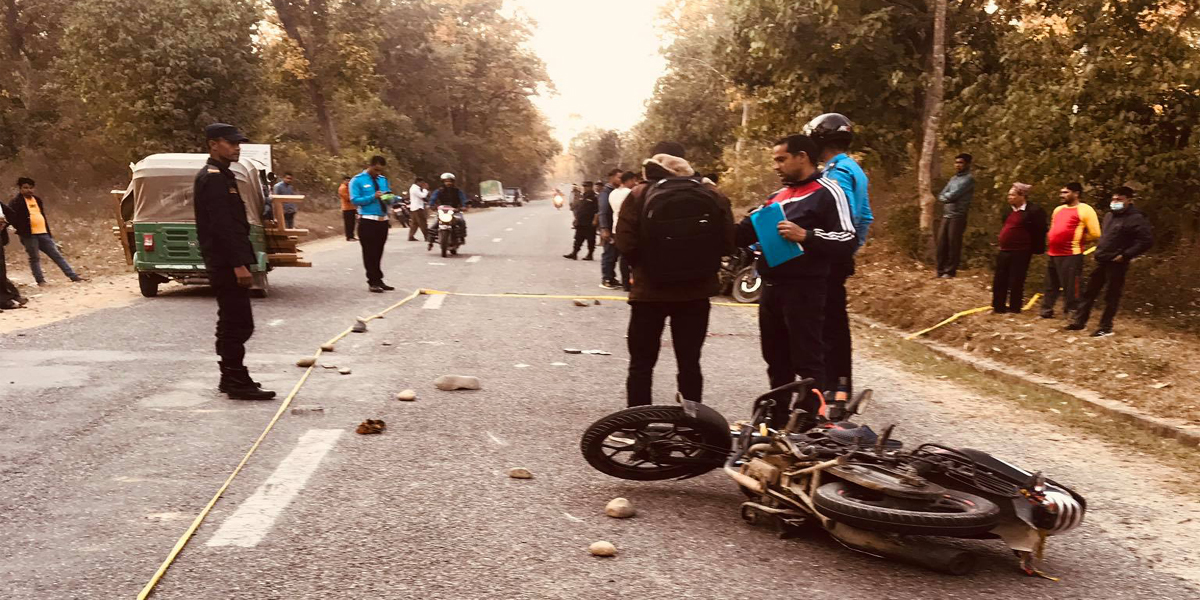 KATHMANDU: OCT. 16 – Two persons on a motorcycle have been killed in a bus collision at Ratomate in Makwanpur district. Two youths were killed when a passenger bus hit a motorcycle at Hetauda Sub-Metropolitan City Ward Namnishan-15 Ratmate on the East-West Highway.
According to the District Police Office, Makwanpur, a bus (Na 6 Kha 769) heading towards Kakarbhitta from Narayangarh had hit a motorcycle (Na 58 Pa 9973) coming from the opposite direction last night. The deceased have been identified as Prakash Diyali, 18, of Pranesh, Hetauda-15 and Sushant Diyali, 22, of Hetauda-3.
The injured were rushed to Hetauda Hospital for treatment. The bodies of the two youths have been kept at the mortuary of Hetauda Hospital. The bus and its driver are under police control.