This is how Constitution Day was celebrated [Photos]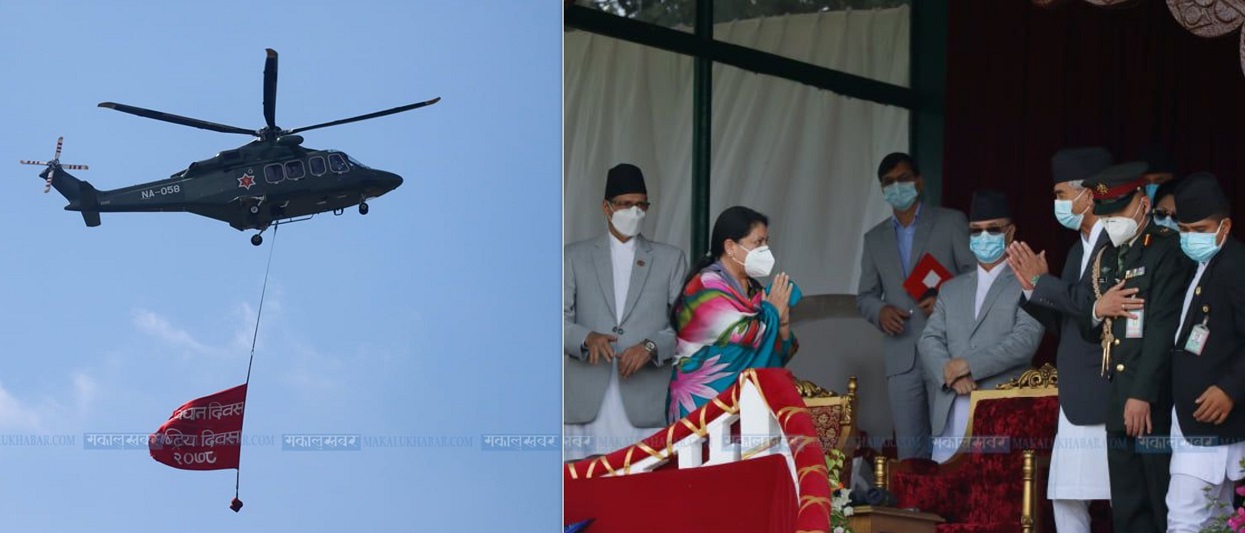 KATHMANDU: SEPT. 19 – Legislative Day is being celebrated today on the occasion of the 6th anniversary of the promulgation of the new constitution by the Constituent Assembly. The Constitution Day Main Ceremony Committee celebrated the day by organizing a special function at Sainik Manch Tundikhel in the morning.
The ceremony is attended by President Bidhya Devi Bhandari, Prime Minister Sher Bahadur Deuba, Chief Justice Cholendra Shamsher JB Rana, Speaker Agni Sapkota, National Assembly Speaker Ganesh Prasad Timilsina, ministers, MPs, staff and security chiefs.
Various cultural pageants were displayed at the ceremony, flowers were showered from an army helicopter and a white Pigeon, a symbol of peace, was flown. The Constituent Assembly had promulgated the Constitution of Nepal on Sept. 20 2015.
PHOTOS:-