Drinking water shortage in Bagarphant for 15 days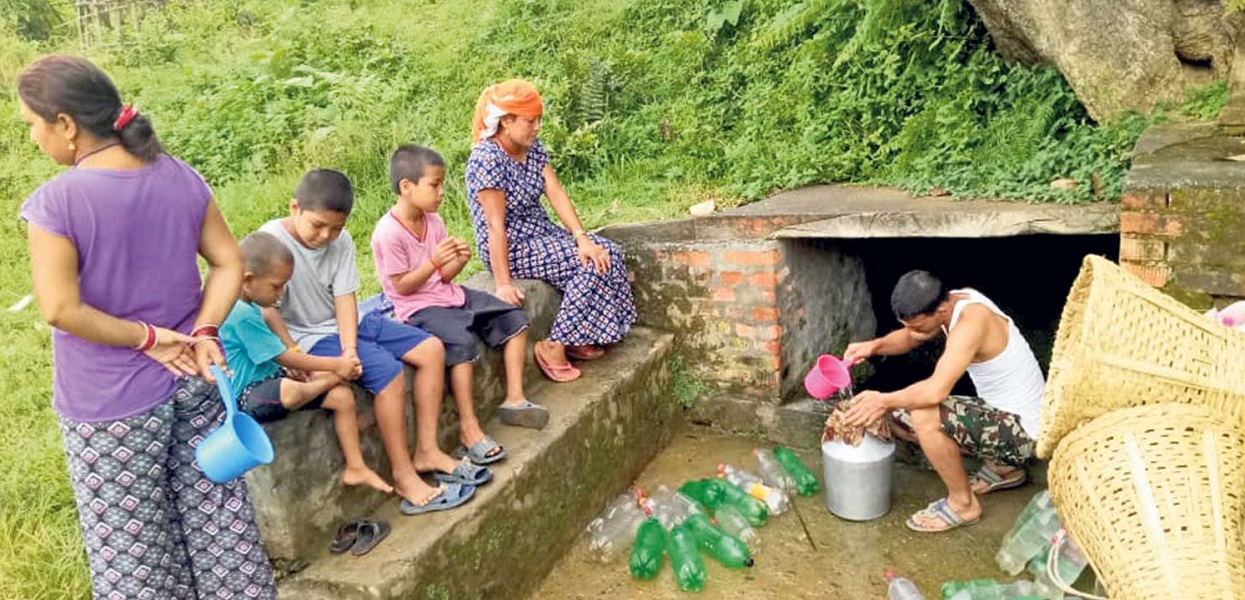 GALESHWOR: JULY 17 – Drinking water has been in short supply in Beni Municipality-2 of Myagdi for the past 15 days after landslides washed away drinking water sources and pipelines. A total of 208 households in Maruwa, Upallo Khanna, and Bankhe have been affected by the floods and landslides on July 1.
Tek Bahadur Karki of Beni Municipality-2 stated that the residents were forced to boil the murky water of the Ponds and Myagdi rivers due to the lack of water in 28 taps in the village. According to the locals, the residents of Bagarphant, which has 214 households, are facing a big problem as there is no alternative arrangement for drinking water for the past 15 days.
In 2069 BS, water was brought from the mouth of Kopre river on the border of Beni Municipality-3 Bhakimli and Benpa-2 Jyamarukkot and distributed in 28 streams of Bagarphat. The Bagarphant Drinking Water and Sanitation Project had provided a drinking water facility to the village at a cost of Rs. 5.4 million. Krishna Bahadur Karki, chairman of the Bagarphant Drinking Water and Sanitation Project, said that the repair work could not be carried out this year due to landslides in seven places including the pipeline and the headwaters. Explained.
According to Chairman Karki, the problem will remain for a few more days and the repair work will be started after the rains stop. More than 1,200 people from 214 households in Bagarphant have been directly affected due to the drinking water problem.