Germany to provide Rs 4.8 billion grant aid to Nepal
Ambassador of Germany to Nepal, Roland Schefer signs the development cooperation agreement with Shree Krishna Nepal of the MoF in a virtual ceremony held today.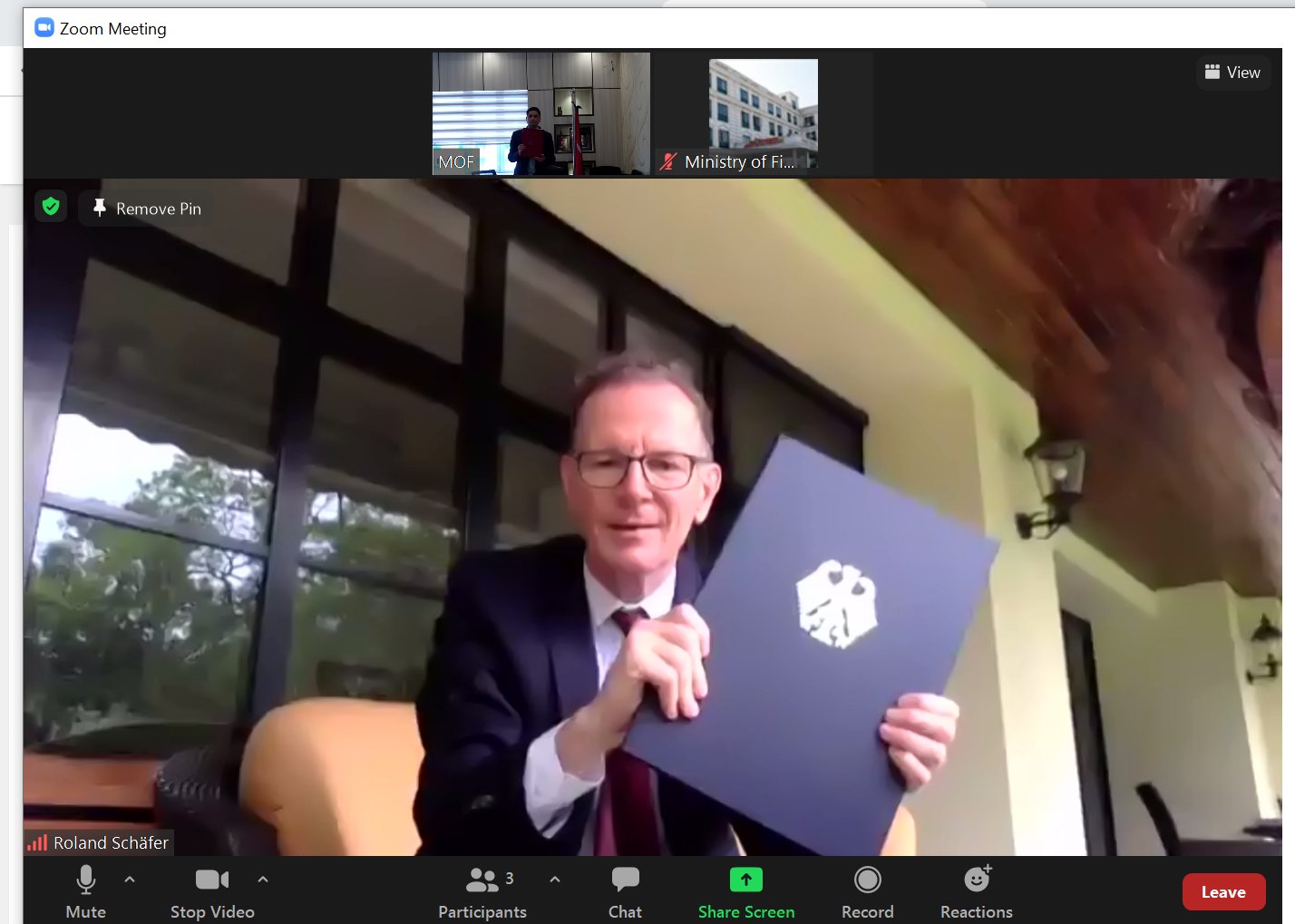 KATHMANDU: JUNE 14 – The Federal Republic of Germany has committed to provide more than Rs. 4.8 billion in financial and technical assistance to the Government of Nepal.
The German government has committed to provide the amount as a grant to continue the technical assistance till 2023 AD and financial assistance till 2025 AD under the ongoing bilateral cooperation between Nepal and Germany.
German Ambassador to Nepal Roland Schafer and Joint Secretary of the Ministry of Finance Shree Krishna Nepal signed a memorandum of understanding on grant assistance today, according to the German Embassy here.
The embassy said the money would be provided for energy and renewable energy, sustainable economic development and health in the central and far western regions of Nepal. -RSS