Expired contracts of 5 bridges of postal highway are being broken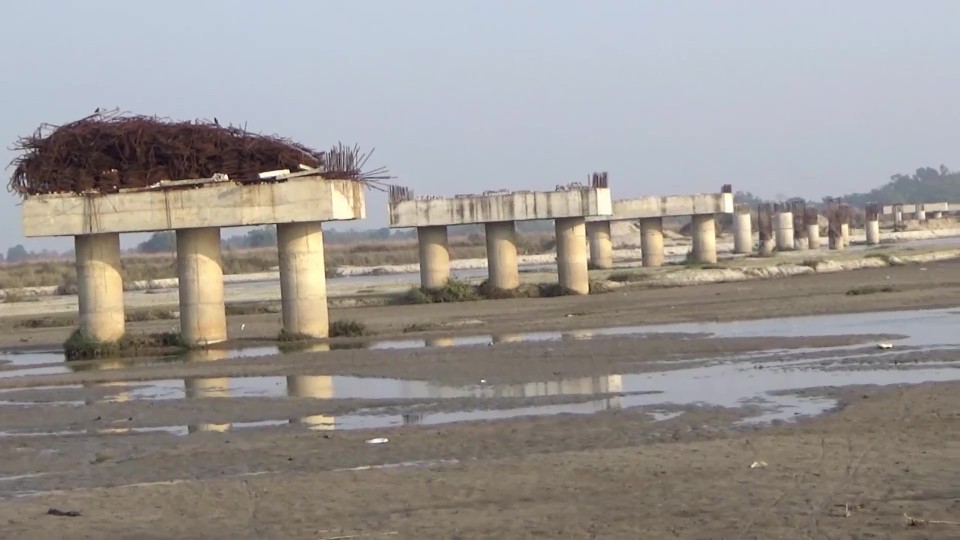 KATHMANDU: The contract of the bridge, which has been blocked for a long time under the Postal Highway, is being broken. Of the five bridges that have not been completed in the last 10 years, the contracts of three bridges have been terminated and the contract for two bridges has been terminated.
The biggest challenge of the project was the chronic contract of the bridge. According to the Postal Highway Project Directorate, the construction of the bridge, which was started a decade ago, has not been completed yet.
Rohit Kumar Bisura, head of the directorate, said that there were 10 such contracts till last year. According to him, the directorate had decided to break the contract of the two. He said that the case was under consideration as the construction businessman went to court against the decision.
He said, "A new contract can be signed only after the decision of the court." Construction work is underway on five bridges under the project. The period has been extended as the 10/11 year old bridge is currently under construction. The bridge over Kamala and Dalan rivers is nearing completion. The length of both these bridges is 500 meters. He said, "The goal is to complete this year."
There are 245 bridges under the project so far. So far, 75 bridges have been completed and put into use. Seventy-five bridges are under design and 95 bridges are under construction. Even though the road has been built, it has not been easy for the users of the road to get around as bridges have not been built in some places.
In some places, vehicles and pedestrians are moving on the narrow bridges. It is expected that the traffic will be smooth after the construction of bridges in those places. The project is targeted to be completed by FY 2079/80. There is a challenge to complete the bridges under construction and those that have not started by the same period.