One-day health camp at Muhanpokhari: 13 women have problems falling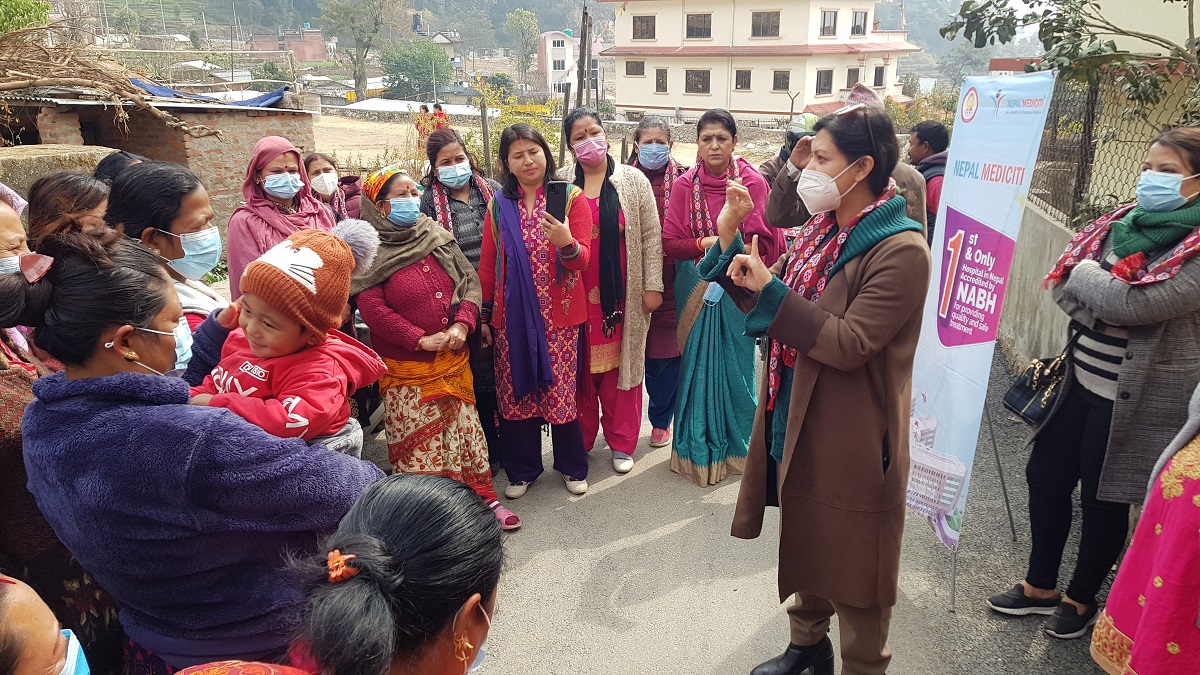 Lalitpur: Nepal Medicity Hospital, in collaboration with the Housewives Women's Association, has conducted a one-day health camp at Budhanilkantha, Muhanpokhari with the objective of conducting preliminary tests for uterine and breast cancer in women.
Senior Breast Surgeon Dr. Jyoti Rayamajhi and Gynecologist and Obstetrician Dr. Subhana Dahal checked the health of the women participating in the camp. Dr. Rayamajhi also presented informative material to increase public awareness on what to look for in women participants to prevent breast cancer.
During the treatment of 100 women participating in the camp using thermocoagulation technology, 13 people were found to have problems with falling limbs, 12 people were diagnosed with various types of infections, 4 people were diagnosed with early stage cancer and 1 person was diagnosed with breast cancer. Dr. Jyoti Rayamajhi, who has taught them how to find out if they has any symptoms of breast cancer, advised women above 40 years of age to have a mammogram test and stay calm.
The health camp is jointly organized by Nepal Medicity, Nepal Australian Cervical Cancer Foundation, Budhanilkantha Municipality and Grihini Mahila Sangha Nepal, Shree Pancheshwor Mahila Samaj and Shivpuri Nav Jagrit Club.