"Doko Bhari Maya" campaign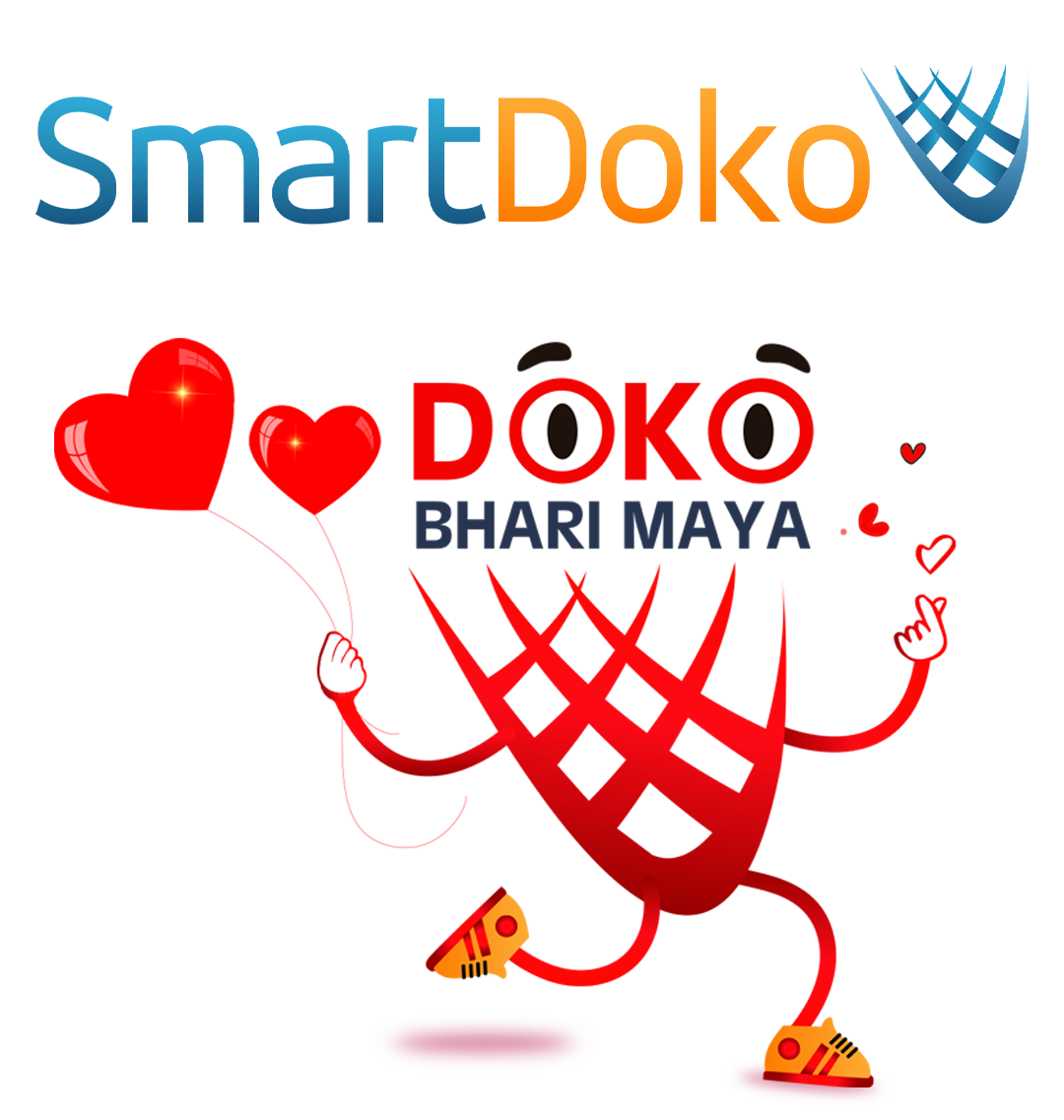 Kathmandu. The recently re-launced online shopping portal SmartDoko has introduced "Doko Bhari Maya" on the occasion of Valentines whereby customers can get romantic gift ideas for Valentines, choose amazing gifts for their loved ones and avail discounts and offers for the big day.
Additionally, SmartDoko is giving away Romantic Night Stay, Dinner Vouchers and Spa Coupons to TEN LUCKY COUPLES if they shop from SmartDoko during the period.
 Offers include:
1. One Lucky Couple to win Lunch/ Dinner at Villa 72, UttarDhoka
2. Two Lucky Couples to win Candle Light Dinner at Bhoj Ghar, Gairidhara
3. Two Lucky Couples to win a Night Stay Package at Hotel Chautari, Pokhara (2Night 3Days)
4. Three Lucky Couples to win Lunch/ Dinner at Bhuse Chulo by Hotel Birajman
5. Two Lucky Couples to win Couple Wellness Spa at Kinjjala Spa, Jhamsikhel
The campaign "Doko Bhari Maya" also offers free Valentines face masks to first 50 buyers with minimum order value of Rs, 1,000 and customers can enjoy 1 Rupee game and get a chance to win exciting gift hampers from SmartDoko.
The offer is valid till 14 th February, 2021.