PM Prachanda vows to address problems of usury victims
During the meeting, the usury victims urged the PM to relieve them of the loan sharks, PM's press coordinator Surya Kiran Sharma said.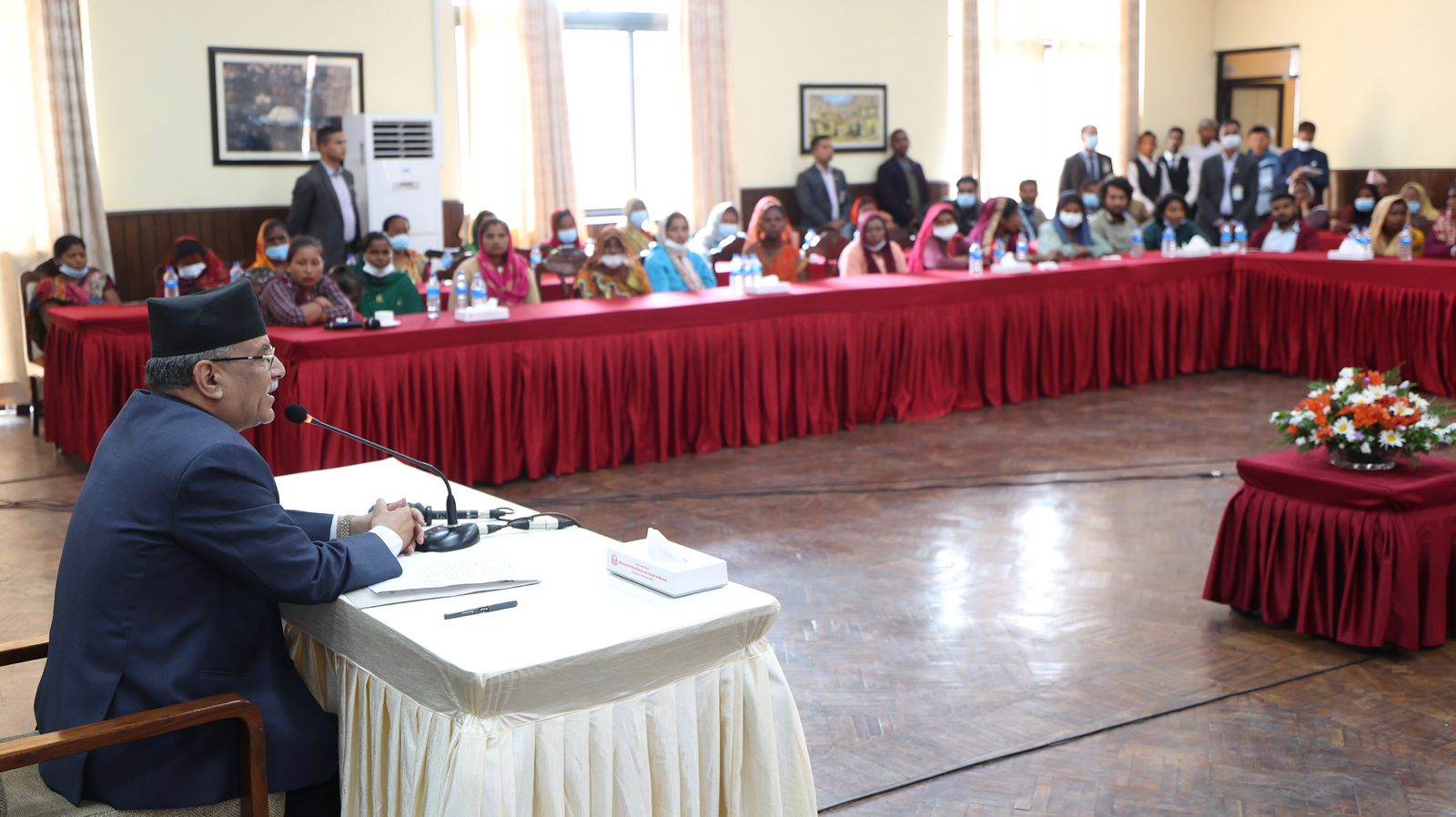 KATHMANDU: The usury victims have met with Prime Minister Pushpa Kamal Dahal 'Prachanda' this morning at the latter's official residence in Baluwatar.
The usury victims are staging protests in the federal capital for the past couple of days demanding to address their concerns.
During the meeting, the usury victims urged the PM to relieve them of the loan sharks, PM's press coordinator Surya Kiran Sharma said.
On the occasion, the PM told the usury victims that the government was serious to address their problems adding that the victims would get justice. "The government is advancing to address your problems," PM Prachanda assured.
"Bringing the loan sharks under the ambit of law is already initiated. We have begun the process for Act amendment. I have expected your feedback to make the Act effective," PM Prachanda told the usury victims.
PM Prachanda said, "The government will draft the Act. This issue would be resolved in the long-run by making laws. Be assured that I will take all actions required to end this problem."
The PM was of the view that the formation of the high-level commission as decided by the council of ministers is high-powered to book the loan sharks then and there.
The victims of usury travelled to Kathmandu on foot from different districts of Tarai to draw attention of the federal government towards their plight and stage protest in Kathmandu until their demands are met.
Likewise, they have held talks with the government team. The victims have presented nine points demands in the negotiation which were discussed in a clause-wise manner.
During the talks, the government officials have informed the victims about the government's efforts so far including the progress in amending the concerned law.
In the discussion with the government talks team, the victims of loan sharking put forth demands such as the formation of a commission, the resolution of the cases in the court and the cancellation of loan-paper made by the money lenders.
It may be noted that the government has formed talks team led by Joint Secretary at the Ministry of Home Affairs, Rudra Devi Sharma, while the usury victims talks team is led by Manoj Paswan, the coordinator of the struggle committee.
In an effort to respond to the demands of the victims of illegal money lending, the government has decided to amend the Criminal Code to criminalize the act of usury.
Earlier, speaking at the House of Representatives meeting, the lawmakers had also drawn the attention of the government to take concrete steps to address problems of the loan sharking victims.