Hiace collided with a truck, injuring 16 people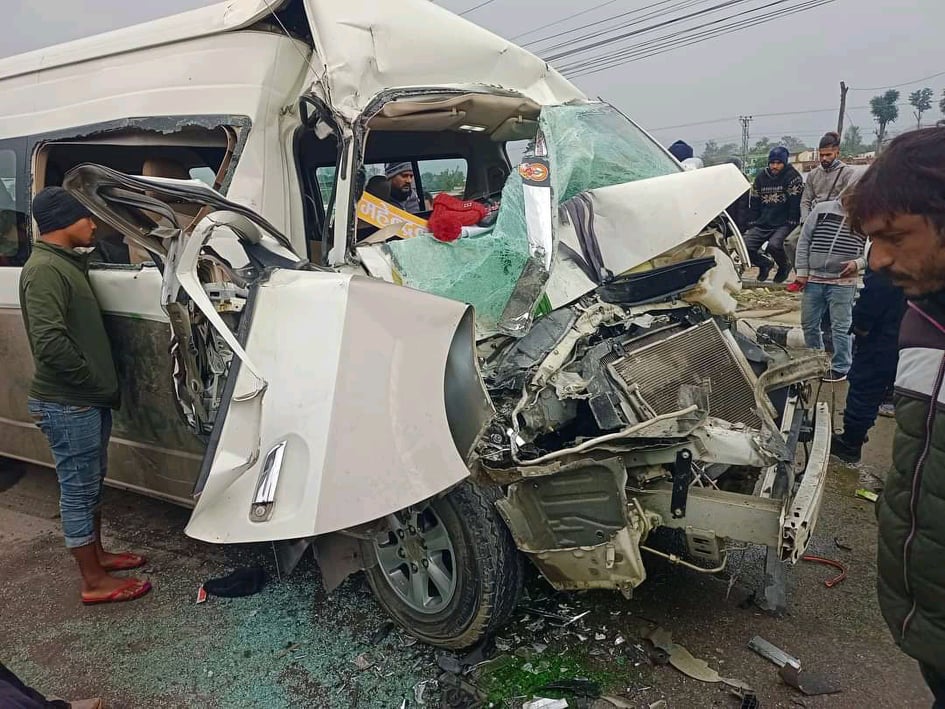 DHANGADHI: JAN. 24 – When a Hiace collided with a truck in Kailali, at least 16 persons were injured. According to the Malakheti Area Police Office, Hiace (02 001 B 1166) heading from Attaria to Dhangadhi met with an accident with a truck (Na 4 Kha 1915).
At least 16 people were injured when a Hiace collided with a Truck. Of the 16 injured in the accident, 14 were normal and the driver of the Hiace and a woman sustained moderate injuries, according to police. The injured have been identified as Dharmaraj Joshi, 35, of Gauriganga Municipality-9, Amrita Chand of Dhangadhi, Deepika Joshi, Bimala Joshi, Sharada Bhatta, Govind Bhatta of Kanchanpur Bhimdatta Municipality-19, Mani Joshi, Ramesh Joshi and Pushpa Bhatta of Shuklaphanta Municipality.
Similarly, Chandri Rawat, Mahendra Rawat, Abhijit Rawat, Rupan Harijang, Kishor Harijang, Prem Kunwar and Rajani Harijang of Lucknow, India were also injured. According to Deputy Superintendent of Police Pokharel, the condition of driver Joshi and Bimala Joshi of Dhangadhi is moderate and the rest are normal.
Some of the injured are undergoing treatment at Maya Metro Hospital in Dhangadhi and others at Padma Hospital in Attaria, police said. According to the Area Police Office, MalaKheti, the search is on as the truck is under control and the truck driver is absconding.