Four people, including rapper Laure, been detained for further 17 days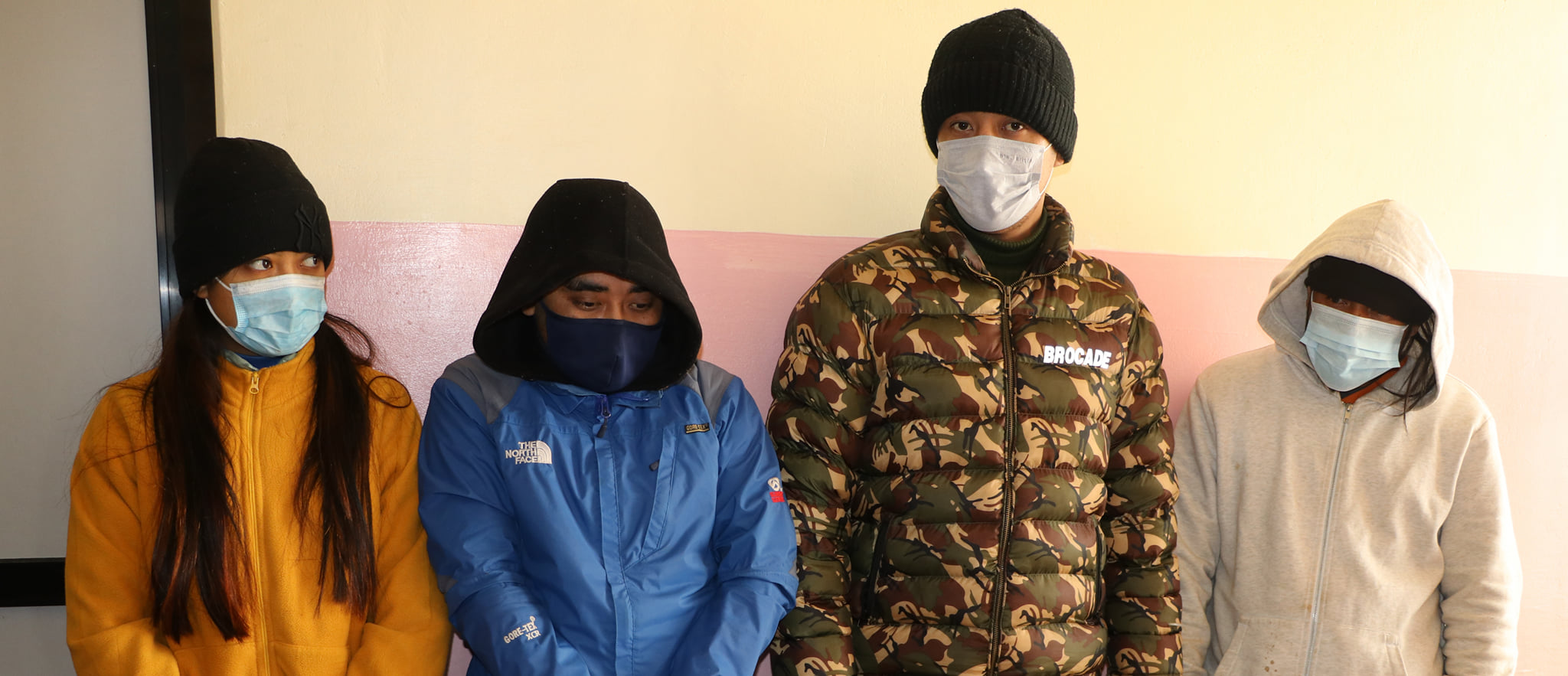 POKHARA: JAN. 10 – Four people, including famous rapper Aashish Rana alias 'Laure', have been remanded in custody for another 17 days. The Kaski district court remanded them in custody for another 17 days and ordered that the inquiry continue.
They had already been remanded in custody for eight days for questioning. Police officers have the authority to hold and investigate drug-related offenses for up to 90 days. On Dec 30, they were arrested along with brown sugar from New Road in Pokhara.
Among the arrested are Dhurba Bahadur Thapa, 39, of Pokhara 12 currently living in Chhorepatan, Nabin Kumar Gurung alias Bikki, 30, resident of Rupa Rural Municipality-7, currently living in Bagar of Pokhara-1 and Susmita Gurung, 22, of Syangja Bhirkot, Pokhara 8, currently living in Sabhagriha.
According to a police source, Laure admitted that he could not enter the stage without taking drugs. Kaski spokesperson DSP Sundar Tiwari said that the police would conduct necessary investigation within 90 days and file an indictment at the District Public Prosecutor's Office.