PM Deuba insists on applied education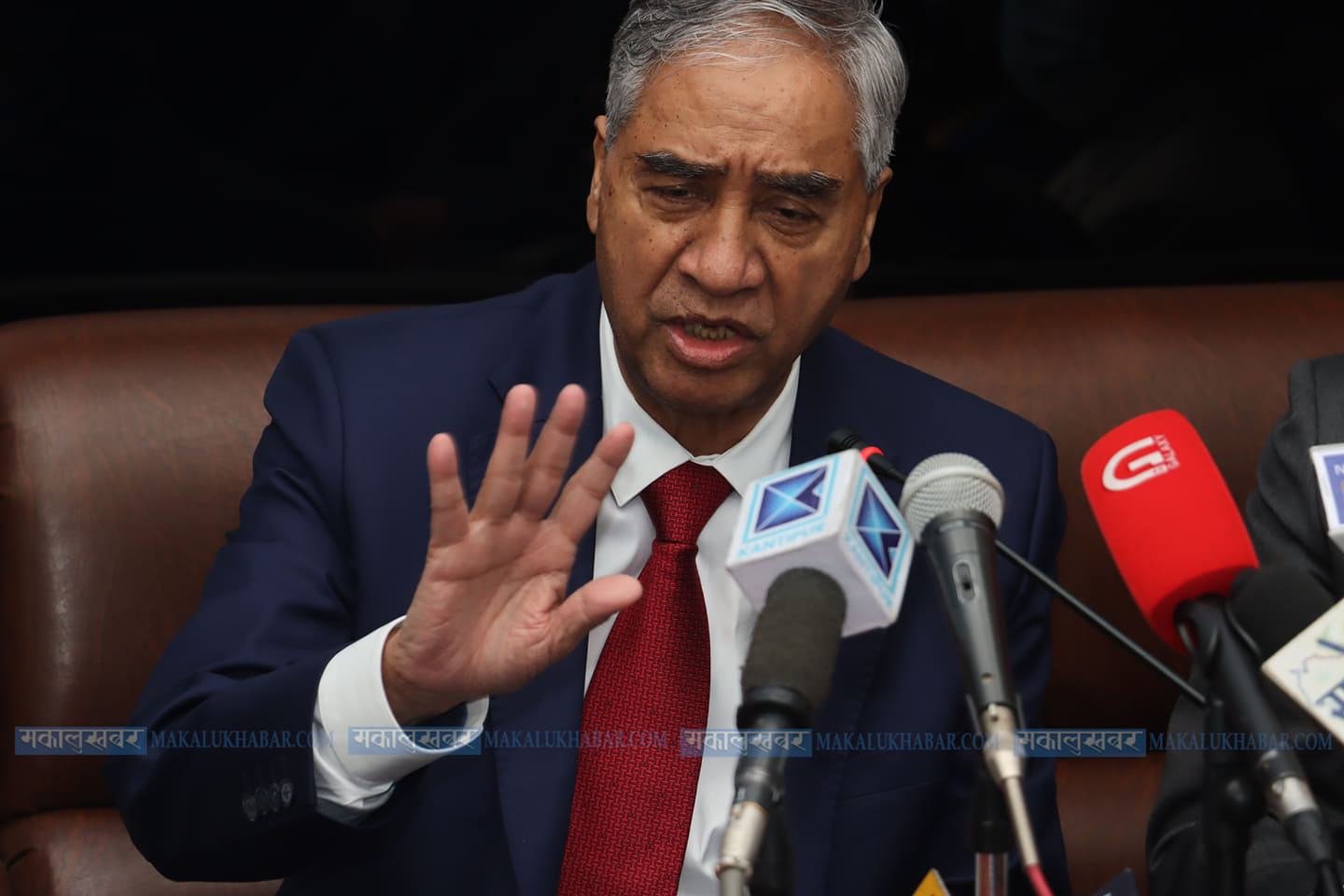 KATHMANDU: DEC. 1 – PM Deuba has stated that higher education must be scientific, practical, job-oriented, creative, and of high quality.
In his presentation to the 11th Senate of the Mid-Western University (MWU) here today, Prime Minister Deuba, who is also the University Chancellor, emphasized the need of rewriting university curricula in order to produce qualified graduates who can drive the country's overall development course. "For this, scientific, applied, job-oriented, and high-quality university education should be ensured through encouraging collaboration among domestic and international institutions."
"We are aware that the COVID-19 epidemic has a bigger worldwide impact, and the education sector is one of the areas badly hit by it," the Prime Minister remarked, praising the University's capacity to provide virtual lessons and examinations throughout the crisis.
He took the time to express his hope that the University would play an important role in producing skilled and efficient graduates, as well as in helping to improve people's living standards by promoting natural heritage, indigenous knowledge, and skills inherited by the Karnali Province, where the University is located.
He was of the opinion of focusing on enhancing the quality of education in accordance with the national and international context, making educational plans and programs research-oriented, and conducting contemporary studies of various disciplines and dimensions of social sciences.
The Prime Minister urged the University's leadership to make plans for the University to become a "Center of Excellence." The University's leadership has also been requested to effectively carry out its educational programs and to serve as a bridge to connect academic endeavors with the social reform process.
Stating that achievements from the investment in education would determine the future of any nation, the Prime Minister said, "I believe that this University should address our local and national needs determined by our national education policy and produce human resources capable of competing in the international labour market.''
He also predicted that the University will continue to make efforts to promote self-employment, generate efficient graduates, and encourage students to seek further education within the nation, therefore minimizing the extent of capital flight.
As he hoped, the University would be able to ensure the development of sufficient physical infrastructure and implement academic activities successfully by keeping up with fiscal discipline, sound managerial skills and establishing good governance.