Law must be implemented effectively to end violence against women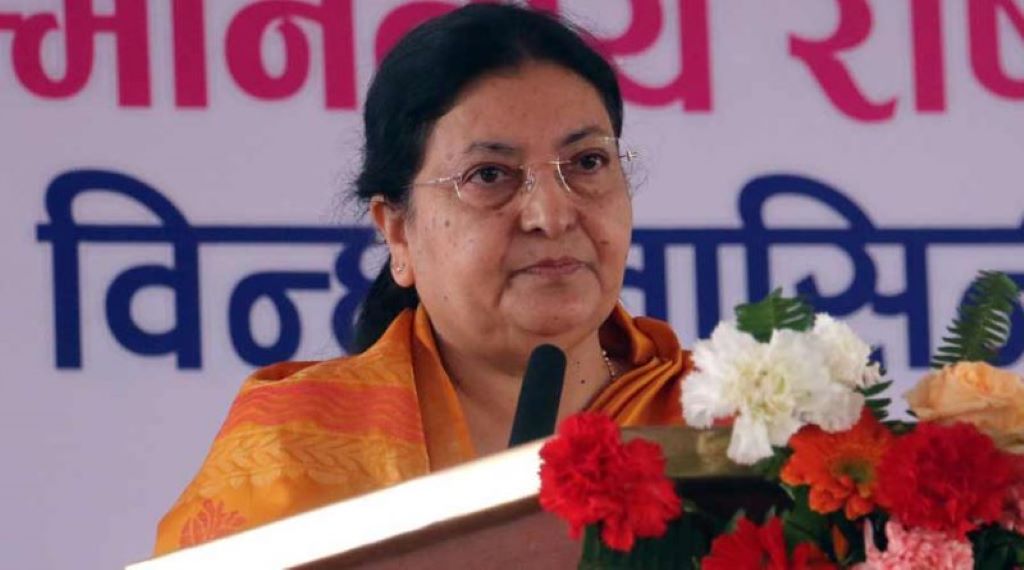 KATHMANDU: NOV. 25 – President Bidhya Devi Bhandari has said that effective implementation of the punishments and punishments mentioned in the law should be done to end all forms of violence against women.
Giving a message of good wishes for the International Day for the Elimination of Violence against Women and the 16 Days Campaign Against Gender-Based Violence, 2078 BS, she wished success to the campaign by organizing various programs with the national resolve to start from home and end violence against women.
The Constitution of Nepal is committed to building an egalitarian, prosperous and just society based on the principles of proportionality, inclusion and participation. Due to misogynistic practices, traditions and superstitions like dowry, untouchability, many women sisters are still forced to suffer violence, discrimination and humiliating pain. "
Stressing on the need to launch a comprehensive awareness campaign at the family and community level against such malpractices and anomalies in society, President Bhandari said that the unequal power structure between men and women should be changed by making women financially self-reliant.
The message expresses a common commitment, including solidarity, against gender-based violence and calls on all to move forward towards building a just, civilized and prosperous society based on equality.