North Macedonia declares three days of mourning following a fatal bus tragedy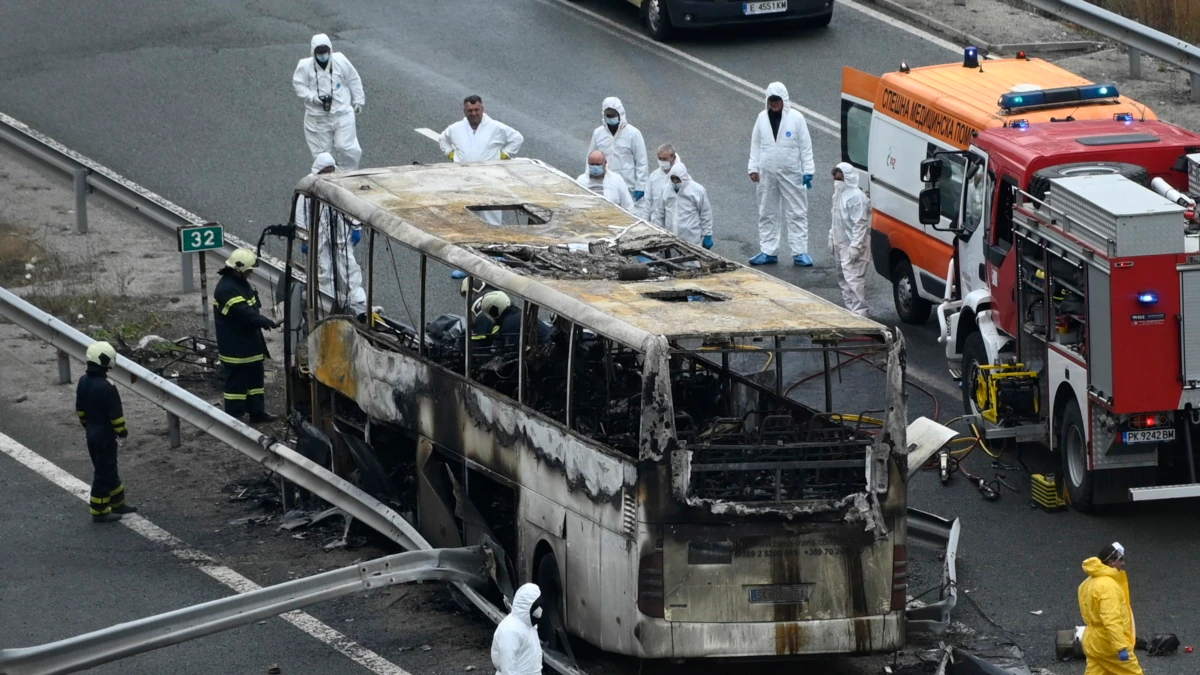 AGENCY: NOV. 24 – The government of North Macedonia has declared three days of national mourning over a tragic bus accident that happened in Bulgaria early Tuesday morning.
When a bus traveling from Istanbul, Turkey to Skopje caught fire and crashed into a highway barrier in western Bulgaria, 46 people were killed, including 12 children. Only seven people, including five North Macedonians, survived the crash and are being treated at a Sofia hospital.
Borislav Sarafov, head of Bulgaria's National Investigation Service, said that DNA analyses are expected to be completed in a few days to identify the victims. According to some media reports, the majority of the victims are ethnic Albanians living in North Macedonia.
The three days of national mourning will begin on Tuesday, with activities in North Macedonia, as well as in its diplomatic posts and embassies across the world, being canceled.
Prime Minister Zoran Zaev, who arrived in Bulgaria after the disaster, told reporters in Sofia that "this is a great tragedy," and expressed his sympathies to the victims' families.
On Tuesday, the Chief Public Prosecutor of North Macedonia, Ljubomir Joveski, told reporters from Sofia that the cause of the accident is still unclear, and an investigation is ongoing. Human error by the driver or a technical problem with the vehicle could be to blame.
Transport Minister of North Macedonia Blagoj Bochvarski also said a procedure has been launched to revoke the work permit of the travel company Besa Trans, as initial findings have revealed that it did not have a license for the bus involved in the deadly accident.