DishHome Fibernet service expanded to Bharatpur and Gaindakot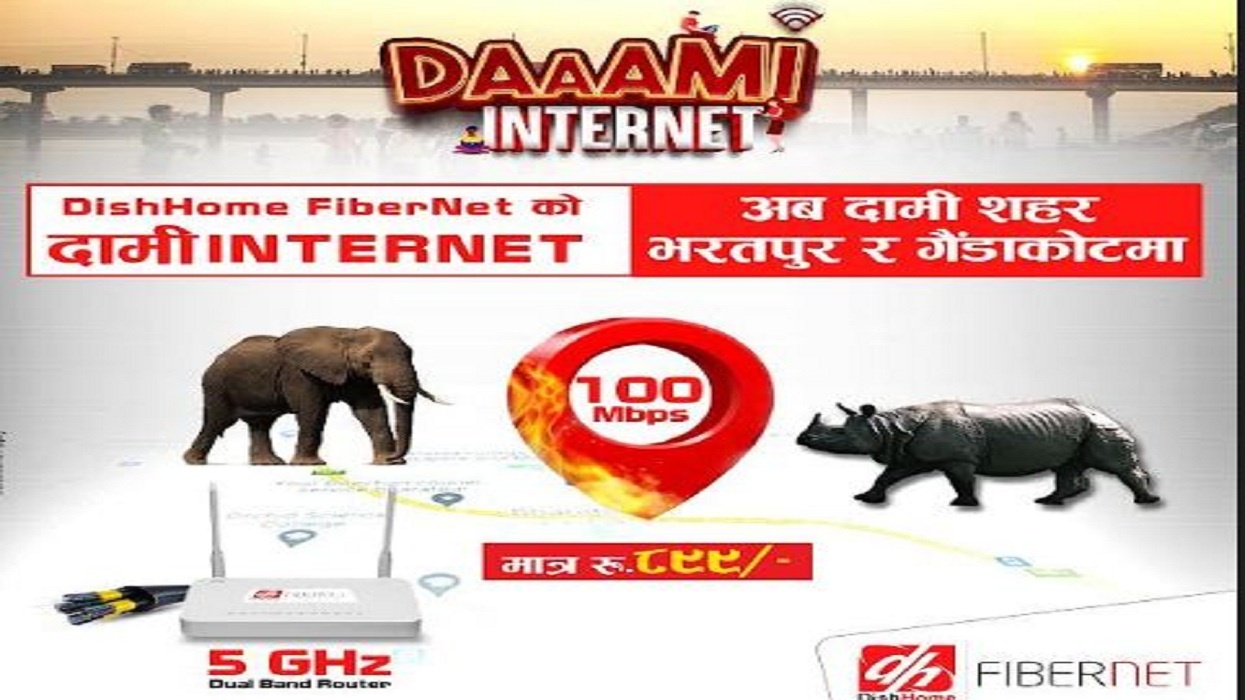 KATHMANDU: OCT. 11 – DishHome Fibernet has expanded its services to different parts of the country.
Manoj Sharma, sales manager of DishHome Fibernet, which aims to reach all over Nepal, has recently reached Bharatpur, Ratnanagar, Khairahani and Gaindakot.
DishHome has reached major cities of Nepal like Kathmandu, Bhaktapur, Lalitpur, Hetauda, ​​Inaruwa, Itahari, Bardibas, Butwal, Birgunj, Dharan, Janakpur, Birtamode, Dhalkebar, Banepa, Dhulikhel, Kalaiya, Lahan, Bhairahawa, Panauti, Pokhara and Biratnagar.
DishHome Fibernet will now provide customers with excellent and high-speed internet at the lowest prices, according to DishHome. At Rs 899 per month, customers can enjoy 100 Mbps internet with a 5G dual-band router, the company said.