UML meeting: Discussion on group issues continues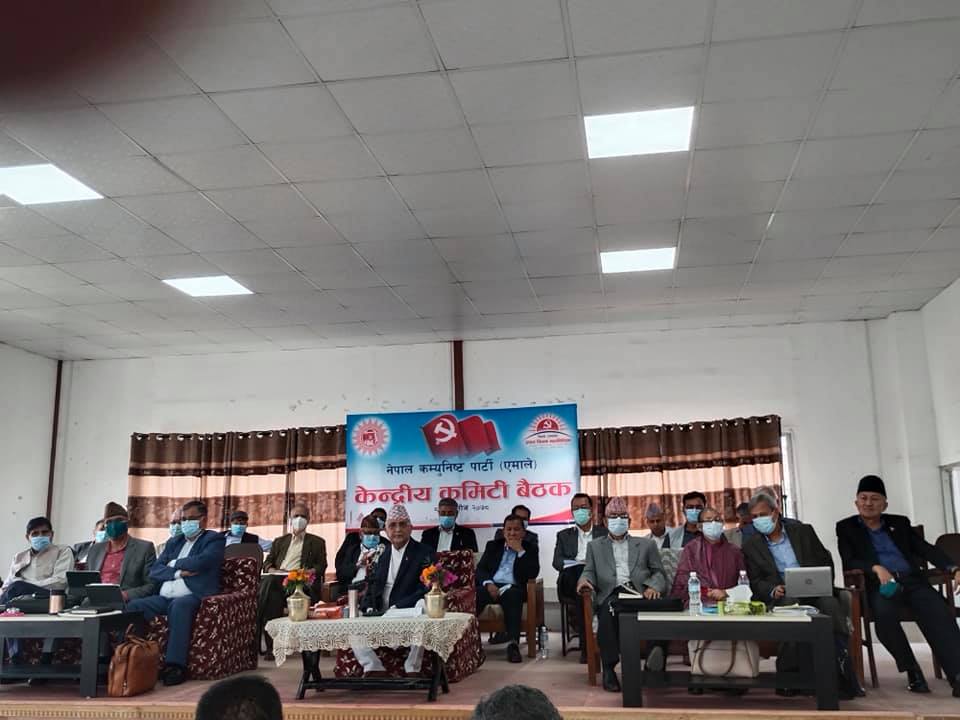 KATHMANDU: SEPT. 26 – Central Committee meeting of the main opposition party Communist Party of Nepal (UML) is underway. The issues raised in the group are being discussed in the meeting. The two-day meeting did not end on Saturday but resumed today.
In today's meeting, the document makers are answering the suggestions and questions of 10 groups. Leaders including Chairman KP Sharma Oli, General Secretary Ishwor Pokhrel and Deputy General Secretary Bishnu Prasad Poudel are replying.
Discussions are underway on the political report submitted by Chairman Oli, the organizational proposal submitted by General Secretary Pokharel and the legislative amendment proposal submitted by Deputy Secretary-General Poudel.
The meeting will end today, said Yogesh Kumar Bhattarai, head of the publicity department. "The two-day meeting has lasted for three days," Bhattarai said. "The meeting will end today."