Buddha statue and park at a cost of Rs 1.14 billion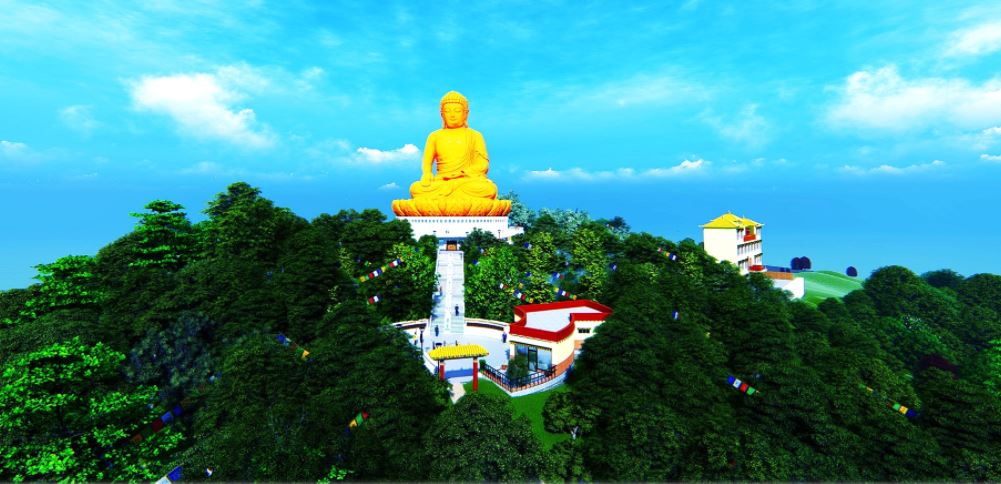 BUTWAL: JULY 9 – Buddha statue is to be built in Butwal sub-metropolis at a cost of over Rs 1.14 billion. The 43.5-meter-tall Buddha statue will be constructed in the Butwal Hill Park area of ​​wards 6, 7, and 8 of the sub-metropolis at a cost of Rs 1.14 billion. According to technician Suman Shrestha, this is an estimated cost. Pravidhik Shrestha informed Makalu Khabar, "This is an estimated cost as per the DPR. There may be some variation in it."
Shiva Prasad Regmi, chief administrative officer of the sub-metropolis, informed Makalu Khabar that the statue has been installed in an area of ​​36,579 square meters with the joint investment of the local, state, and federal governments. According to Regmi, Hands for Greenery Conservation Pvt. Ltd., Kathmandu has been entrusted as the consultant to prepare the detailed plan report of the project including construction of Buddha statues and park structures proposed in the Hill Park premises.
According to the plan prepared by the sub-metropolis, a 43.5 meter high 'Big Buddha Statue Monk Residence', 'Monastery', 'Cafeteria', 'Sanitary Block', garden, etc. will be constructed on the upper hill of the hill park and regularly developed as a tourist, meditation and tourist area. The law will remain. After the construction of the park, more than 2,000 people are expected to move around daily, said Mitra Mani Khanal, information officer of the sub-metropolis.
In the proposal made public by the Sub-metropolis by making a long-term development master plan in September 2075, 'Ramapithecus Geological Park' in Shivanagar Community Forest, hoisting the tallest and largest national flag along with the statue of Ujirsingh in Jitgadhi fort, developing Butwal-1 archeological settlement Museum, Tribal Museum at Hillpark, The concept of connecting the Tharu Museum in Motipur and Narainapur Dham of Semlar and the lake in that area to build a special tourist area, Nuwakot and Basantapur as a hill station of Butwal was also put forward.
Accordingly, the Buddha statue is to be made.