Prize distribution to the winners of Palika Singing Competition in Menchhyayem of Tehrathum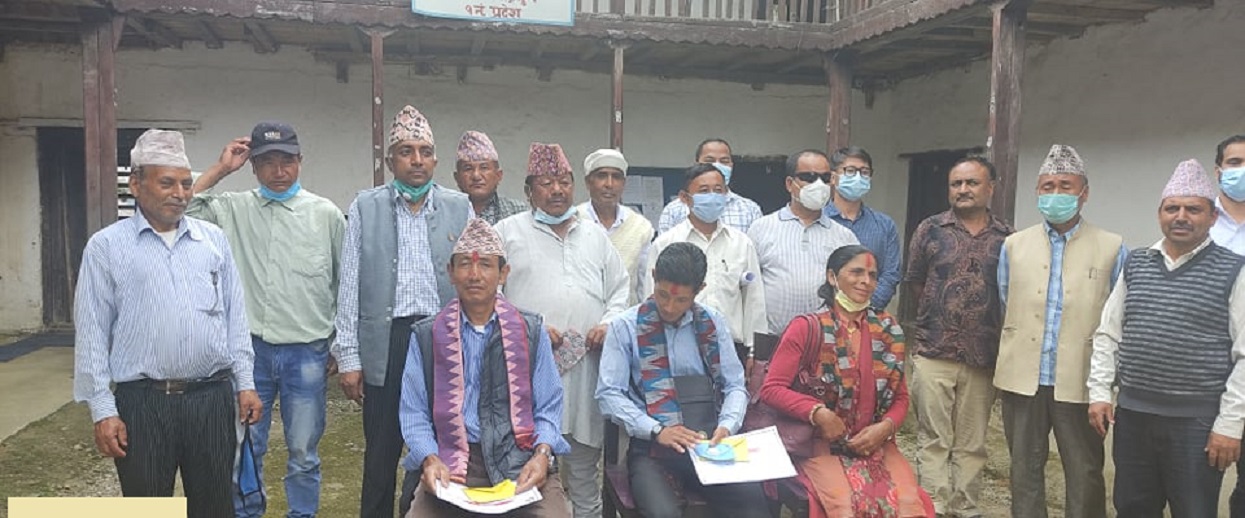 TEHRATHUM: JUNE 10 – The Menchhayayem Rural Municipality of Tehrathum has distributed prizes to the winners of the Palika Singing Competition. Bishnukumar Khapung, a teacher of Gaukhuri Higher Secondary School became first, Narendra Khapung Samyam of Menchhayayem-6, became second and Dil Kumari Rimal, a teacher of Panchakanya Basic School became third respectively in the competition.
Chairman of the village municipality Yadav Khapung has distributed prizes and certificates to the winners. The first, second and third place winners were awarded Rs 10,000, Rs 6,000 and Rs 3,000 respectively, said Kamal Sapkota, a teacher at Gaukhuri Higher Secondary School.
The village municipality has stated that these songs will be recorded and used as Palika songs.