Who are the vaccinators in the name of MPs and employees? [Photos]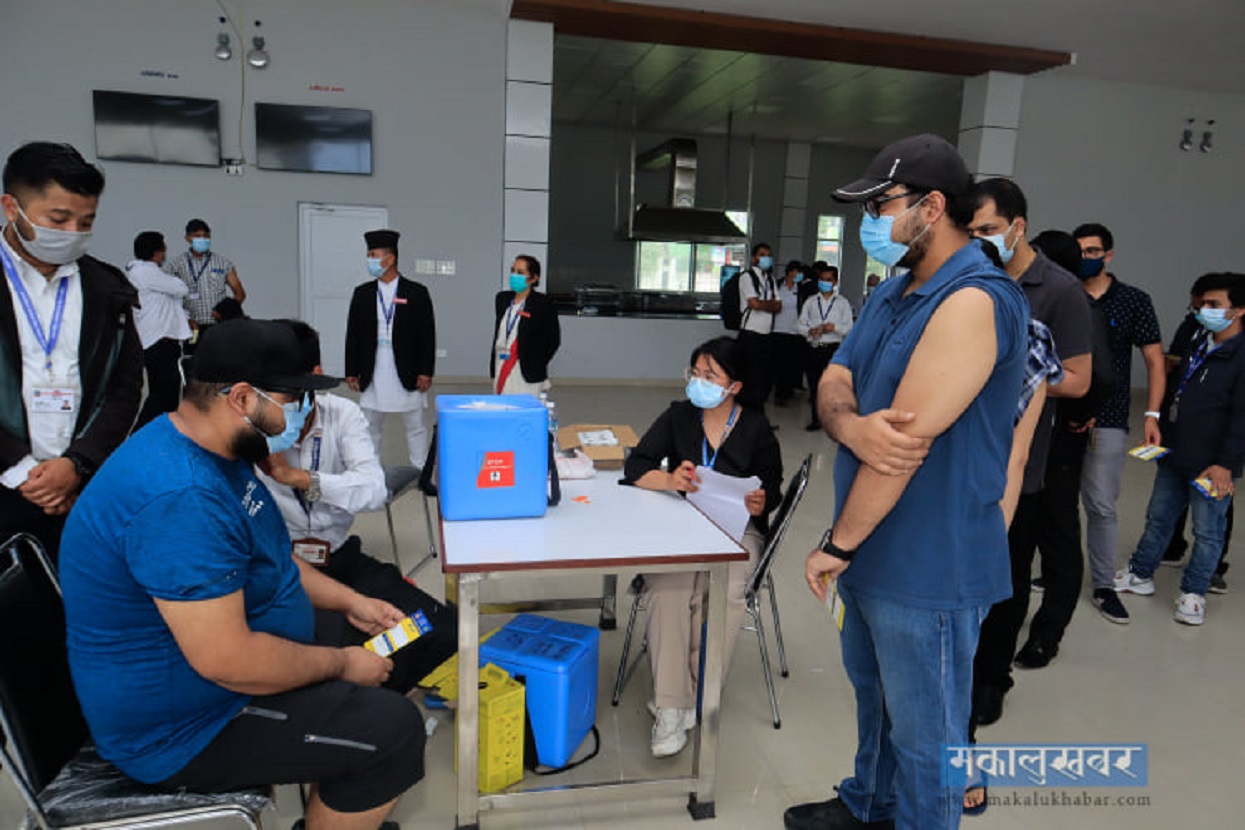 KATHMANDU: JUNE 30 – The Speaker, Chairperson, Vice-Chairperson and MPs of the Federal Parliament and the staff of the Federal Parliament have been vaccinated against COVID-19. Those who have not been vaccinated before are given the first dose of the Vero Cell vaccine and those who have been vaccinated with the first dose of the Covishield vaccine are given the second dose of the same vaccine.
Earlier, those who missed the vaccination were vaccinated on Wednesday, according to the Parliament Secretariat. The vaccination program was underway when the canteen hall of the International Conference Center, New Baneshwor, arrived at the scheduled time for vaccination. Although the vaccination was only for MPs and Parliament staff, some other people were also seen vaccinating.
Some of those administering the first dose of the Vero Cell vaccine were neither MPs nor parliamentary staff. The health workers of the health service department present at the vaccination site are vaccinating on the basis of the identity card sent by the Parliament Secretariat and no one has been vaccinated except that name, the secretariat said. They said that only the name of the person was written in the name list sent by the secretariat and the post was not written.
Earlier, the children and relatives of the MPs and staffs were also vaccinated.
PHOTOS:-
Photo By:- Saroj Basnet / Makalu Khabar