Five student organizations take to the streets against the government [Photos]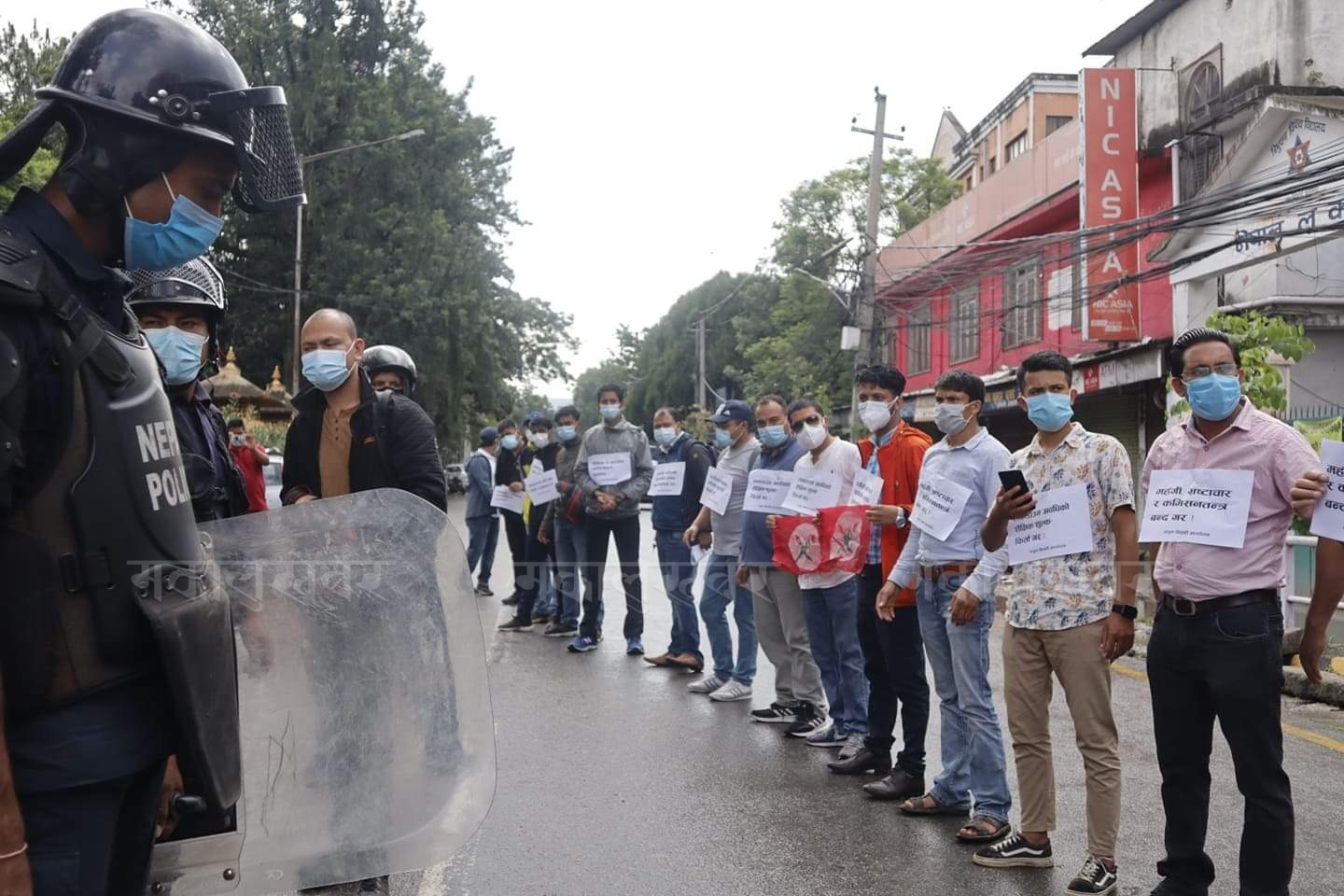 KATHMANDU: JUNE 24 – Demonstrations have taken place in major cities of the country, including the Kathmandu Valley, against the so-called unconstitutional move of Prime Minister KP Sharma Oli. Five major student organizations close to the opposition alliance staged demonstrations across the country on Thursday.
The Nepali Congress, the CPN-Maoist Center, the CPN-UML's Madhav Kumar Nepal-Jhala Nath Khanal-affiliated UML, the People's Socialist Party, Nepal and the Rastriya Janamorcha Nikat five student organizations Nepal Students' Union, Akhil Krantikari, All Nepal National Free Students Union, Samajwadi Party Student andAll Nepal National Free Students Union (Sixth) have jointly protested against regression.
Earlier, a meeting of the Opposition Coalition held on Wednesday (yesterday) had concluded that there should be a street struggle on the dissolution of the parliament and a task force was formed for the street struggle. The task force consists of Purna Bahadur Khadka, Bhim Rawal, Dev Gurung and Rajendra Shrestha.
PHOTOS: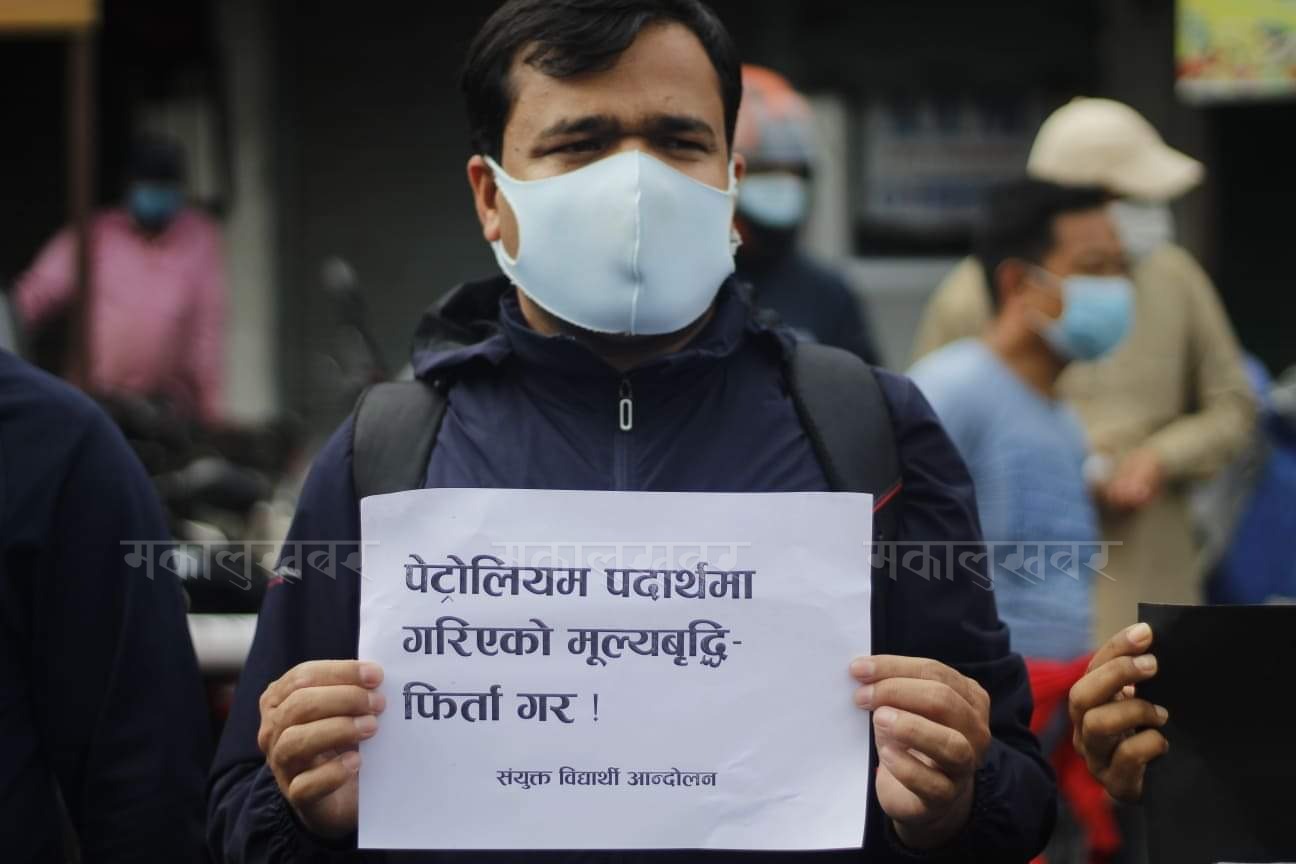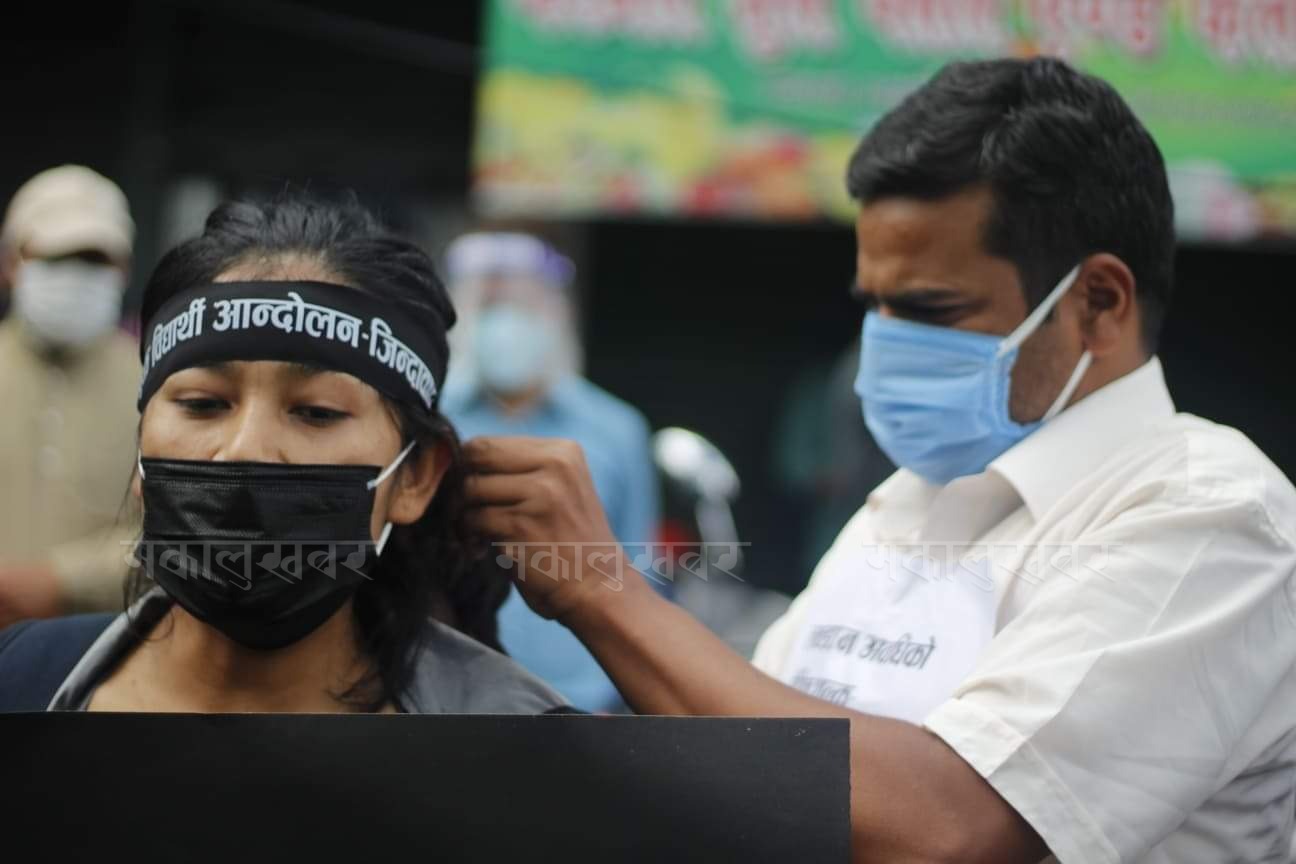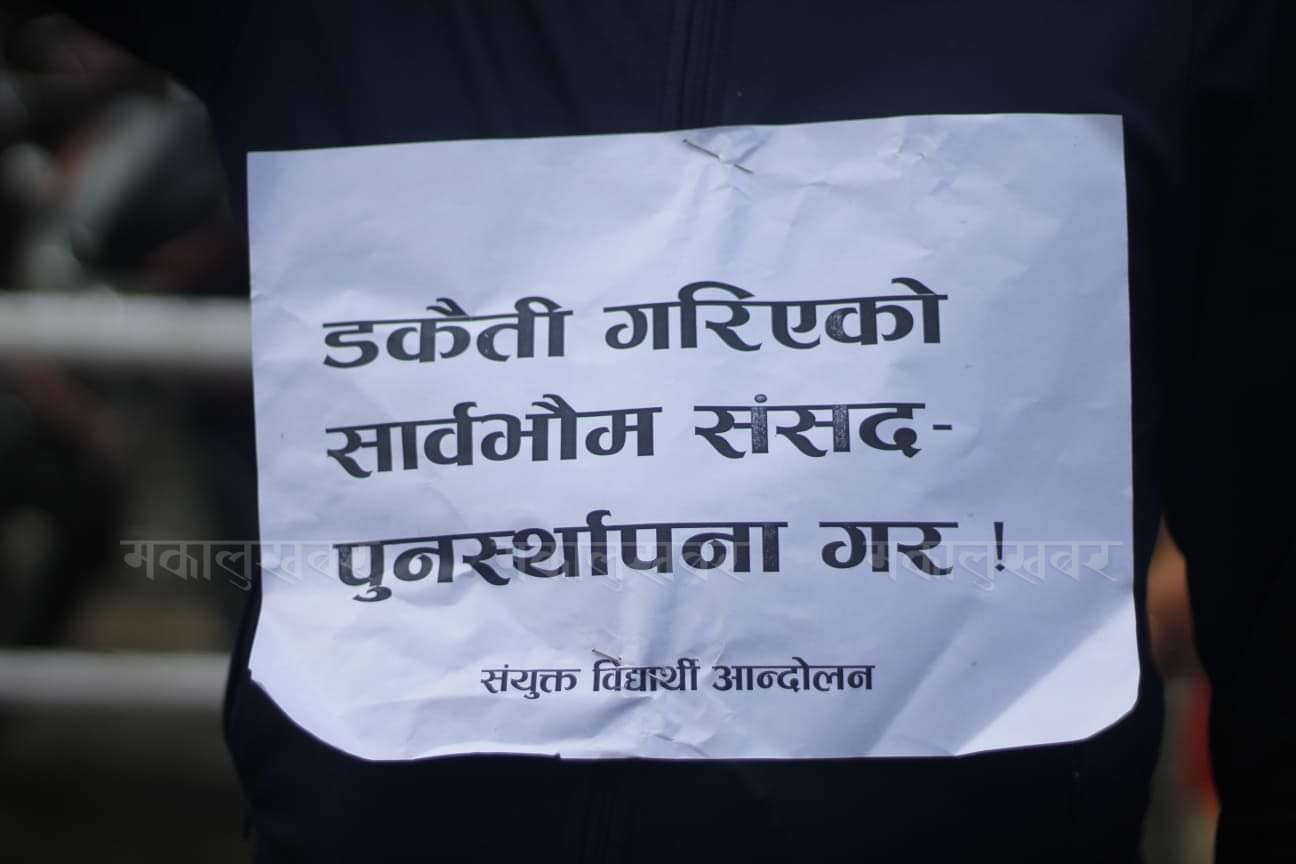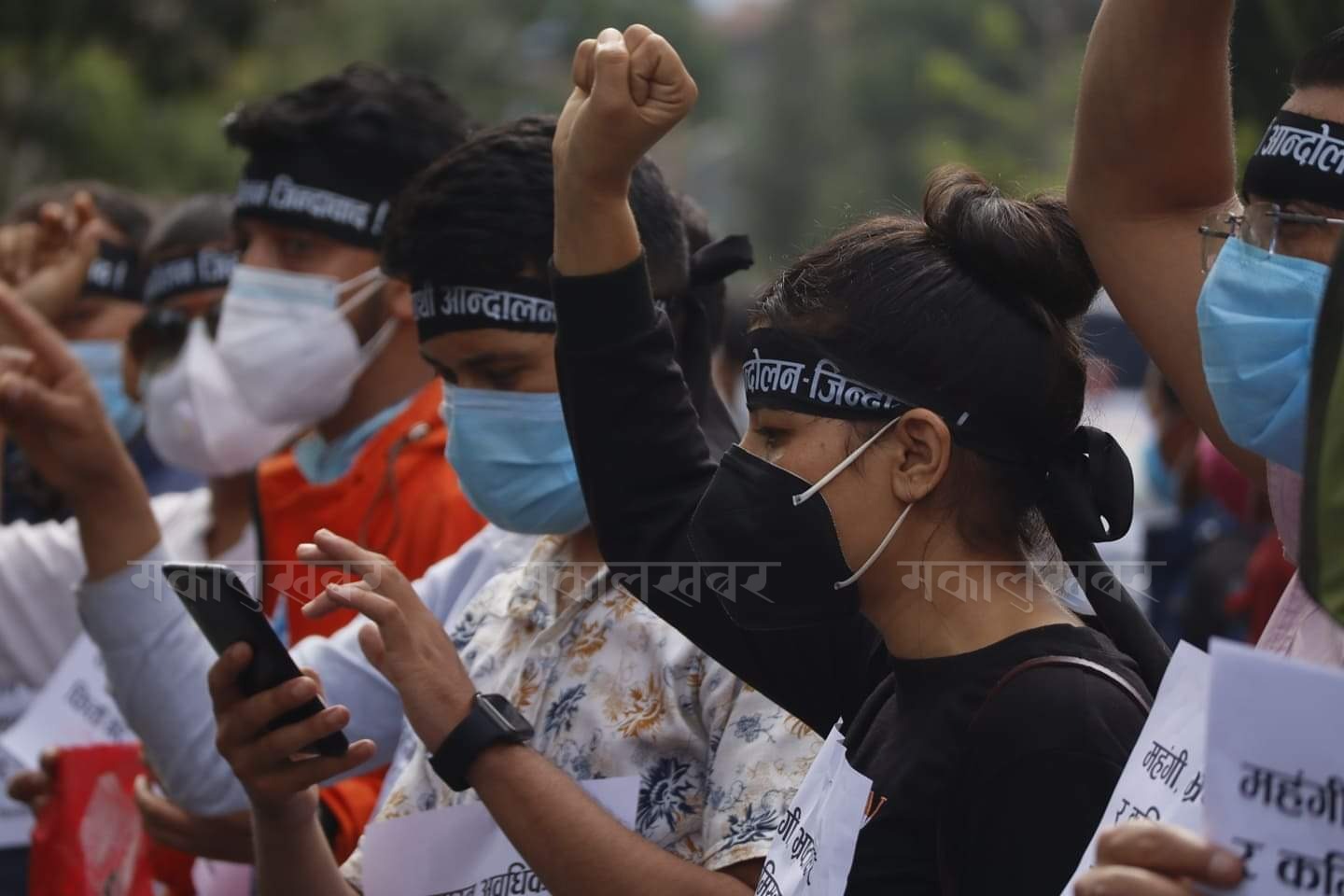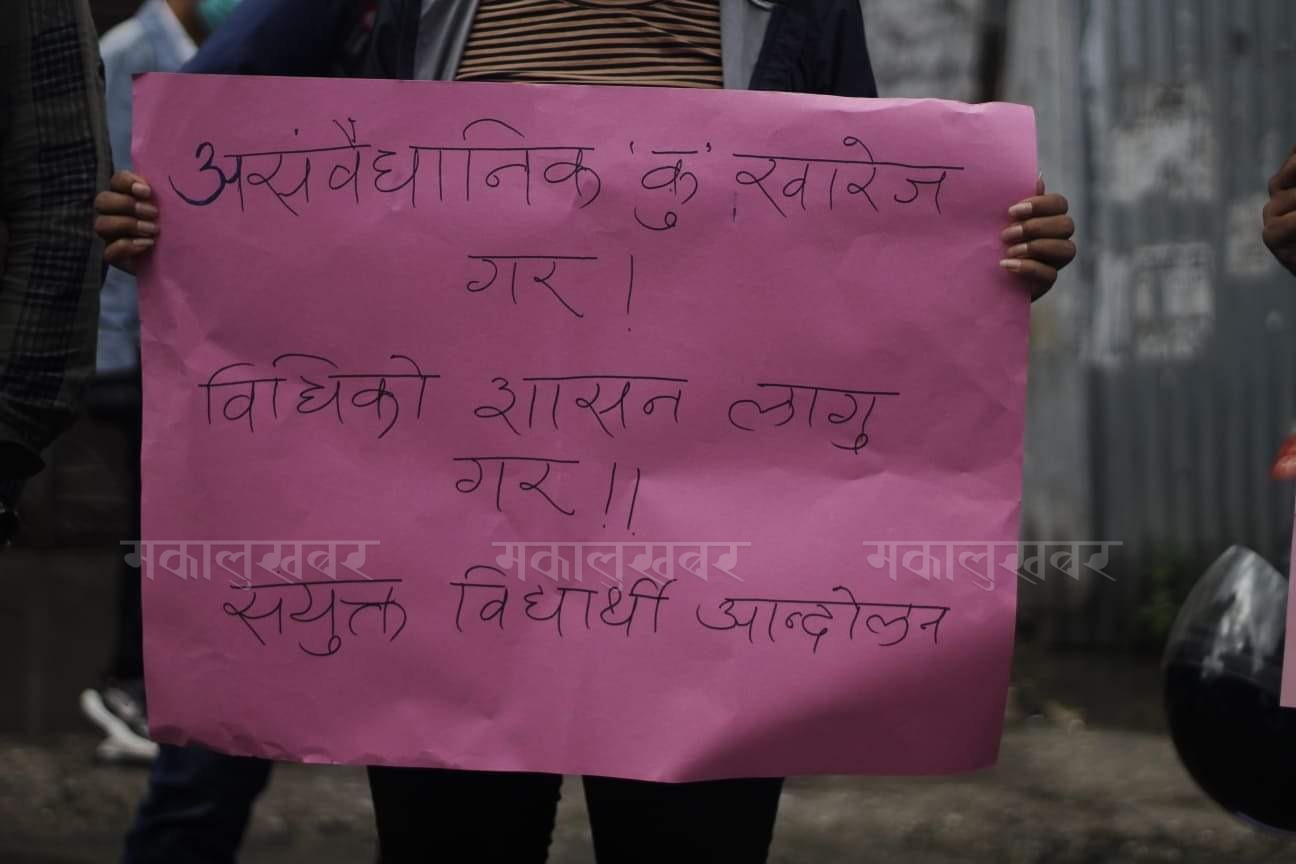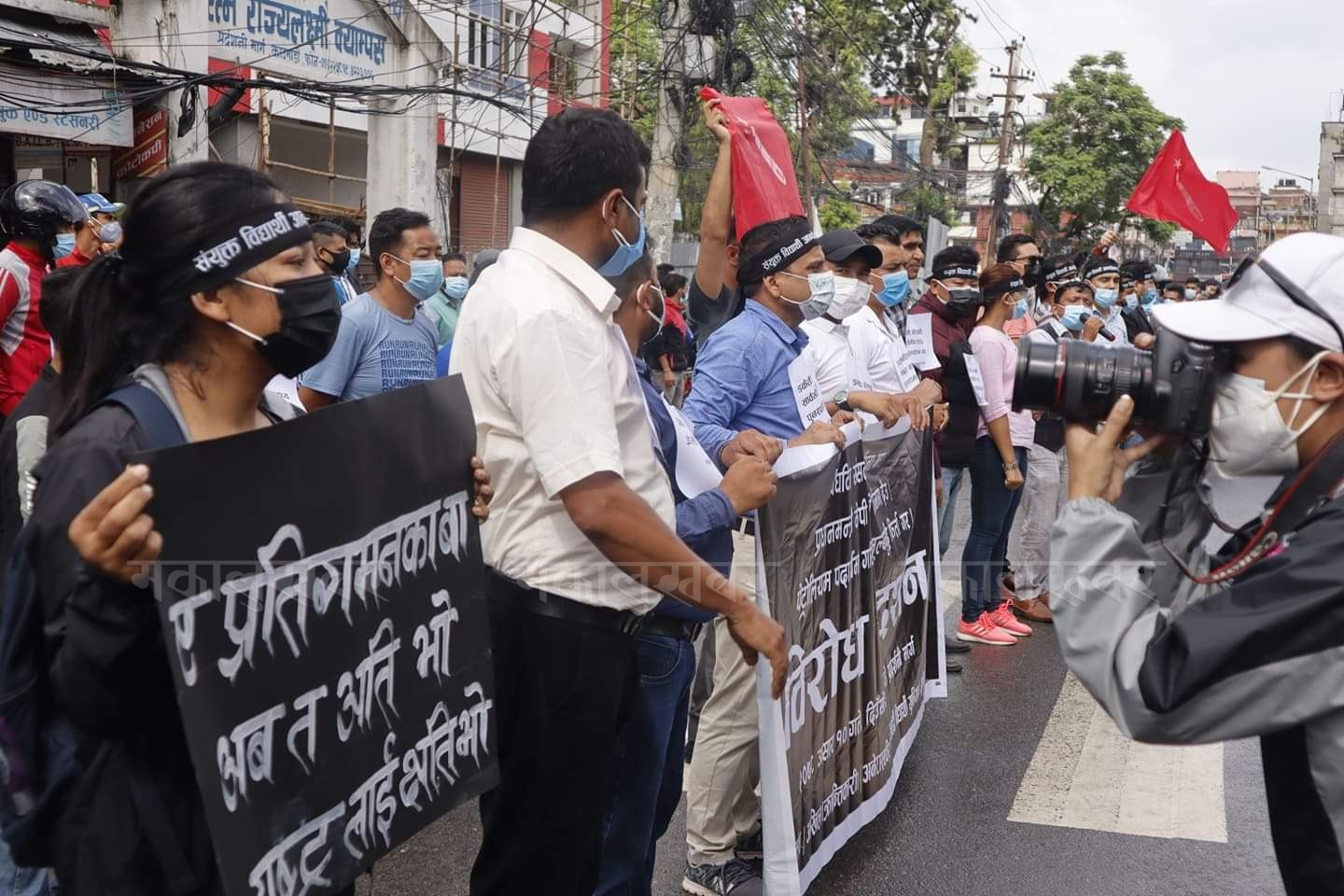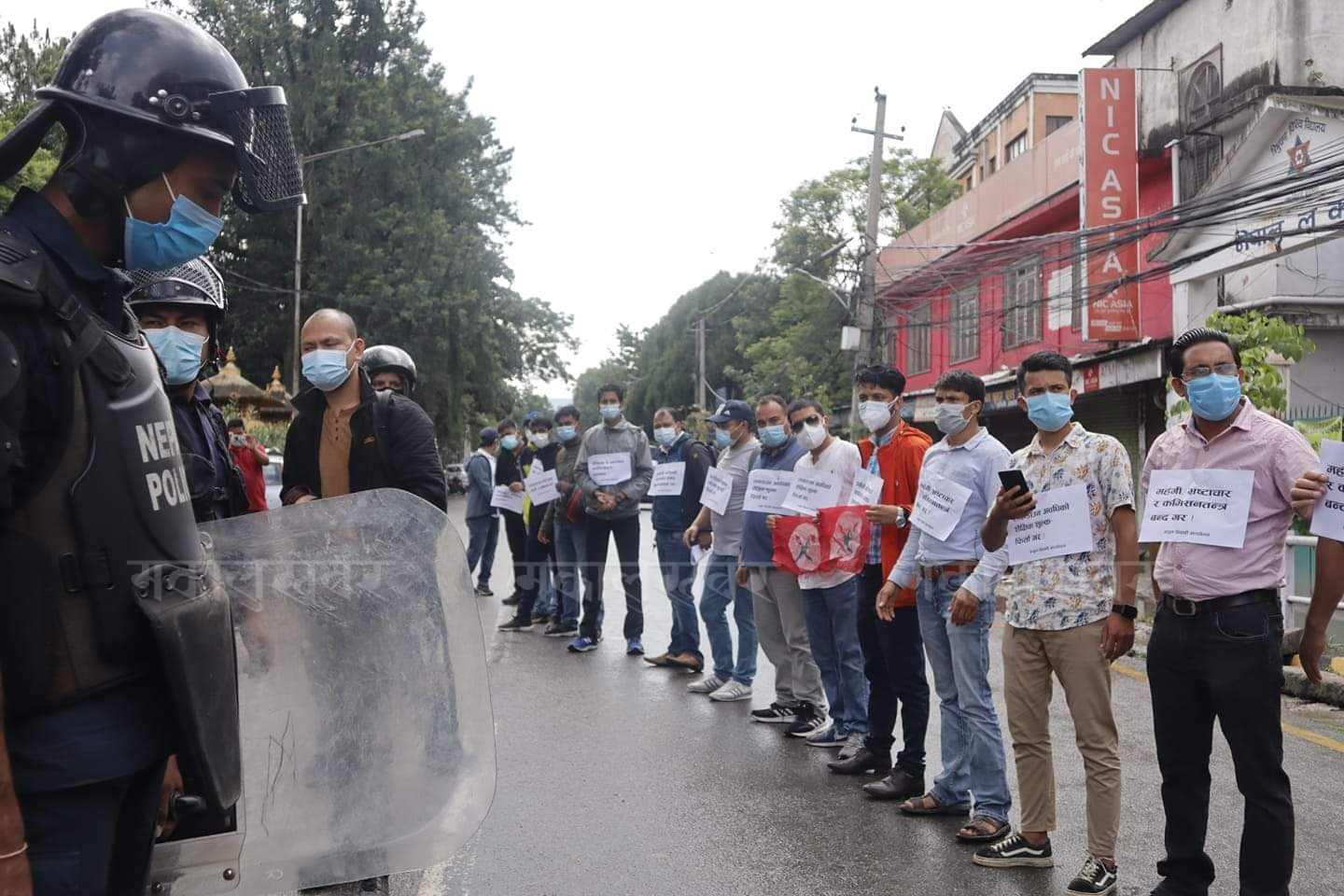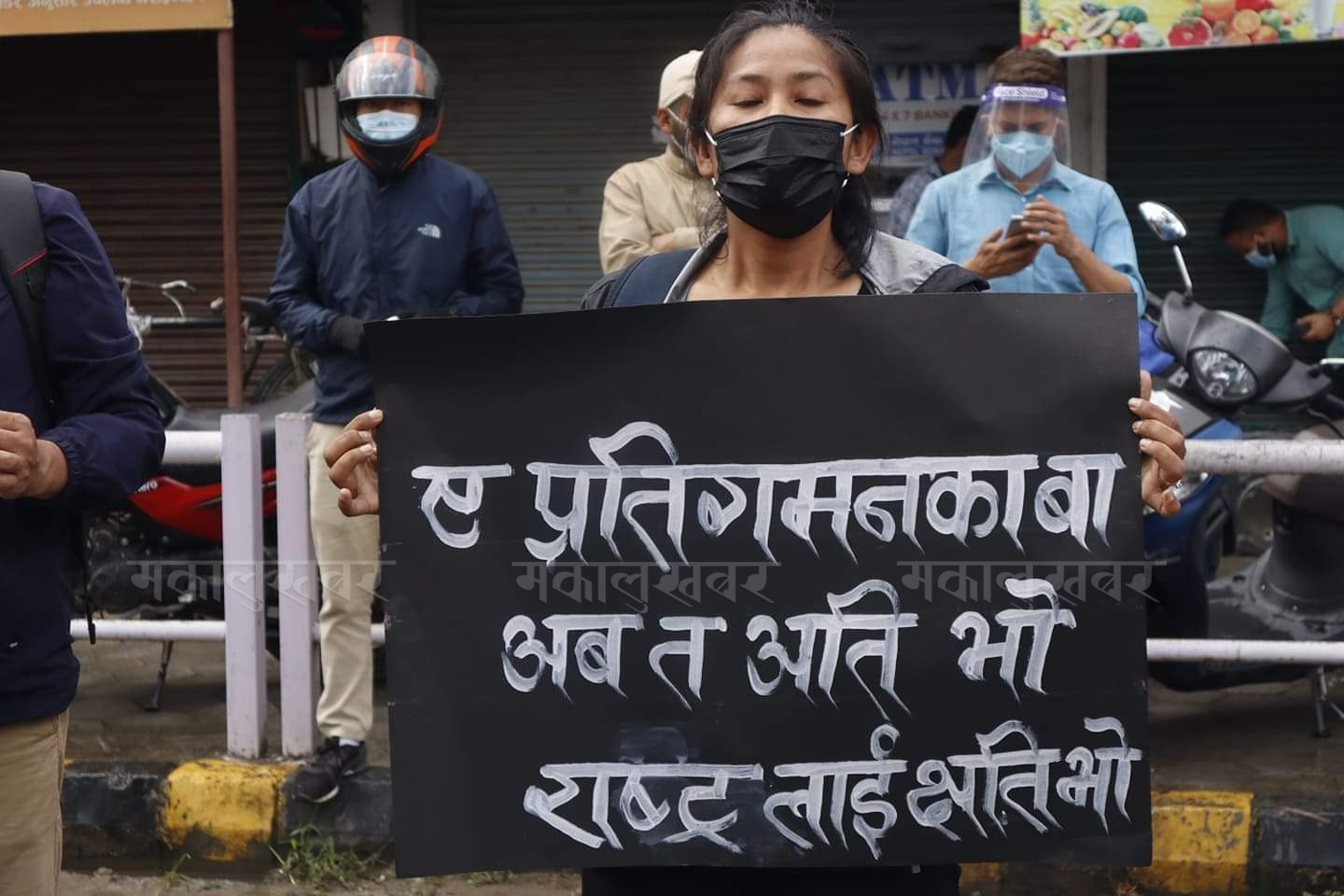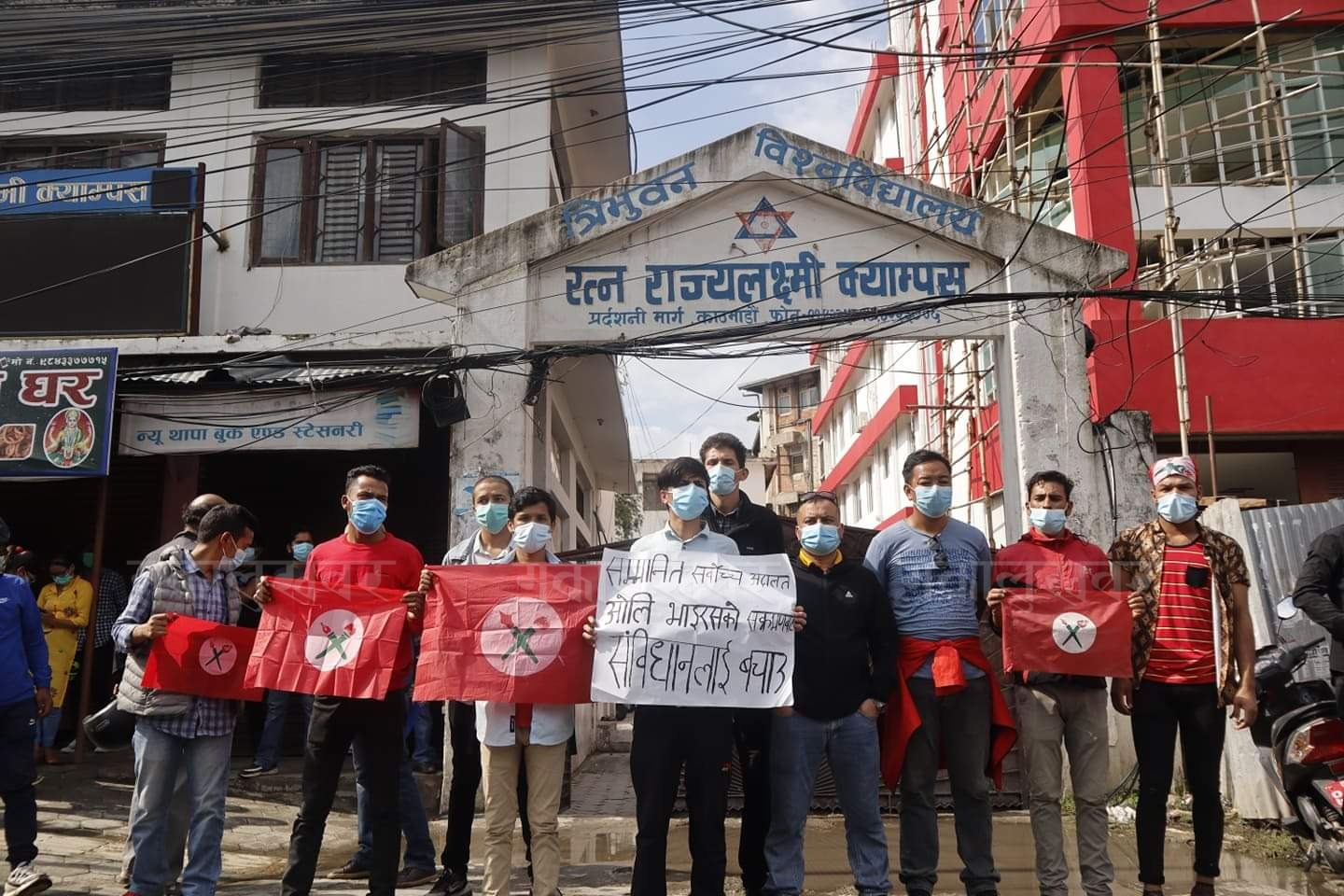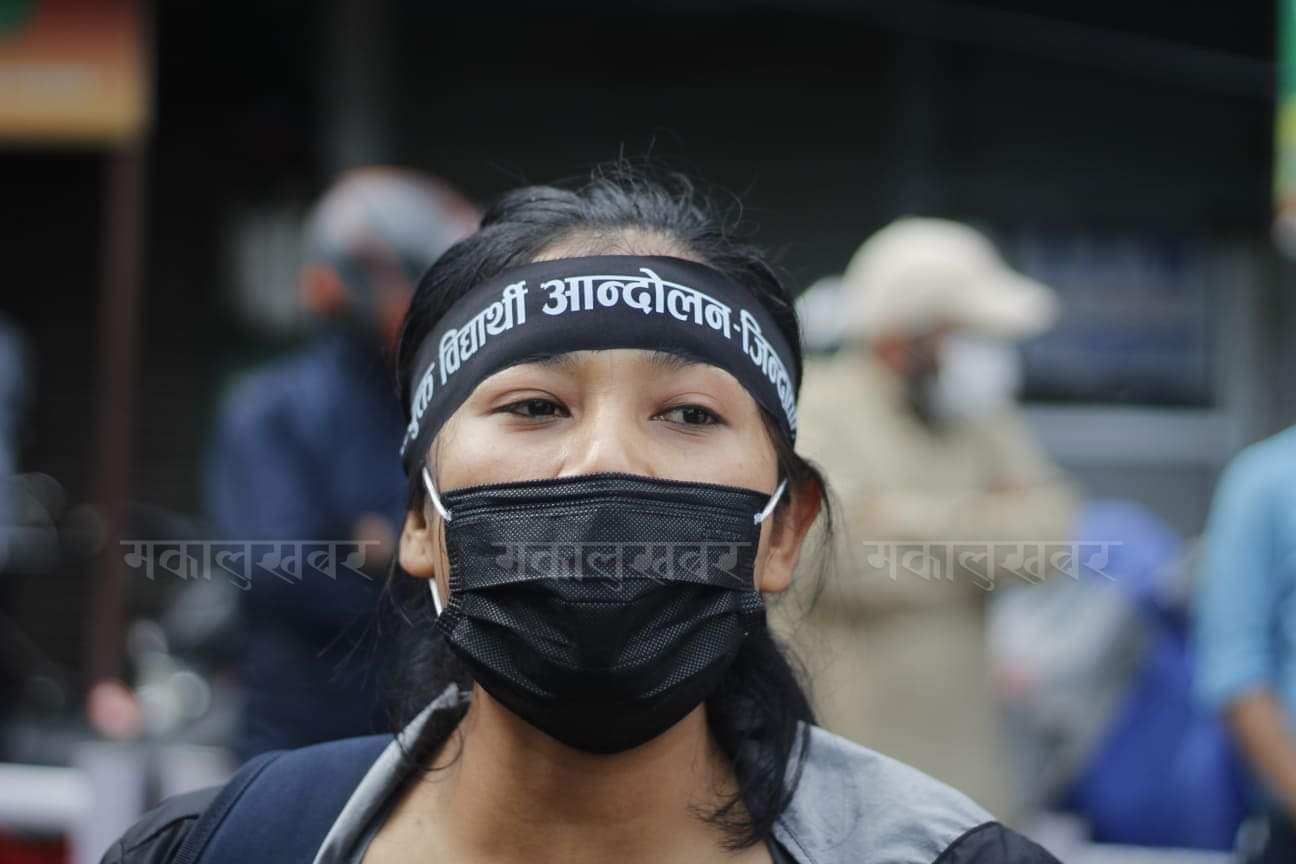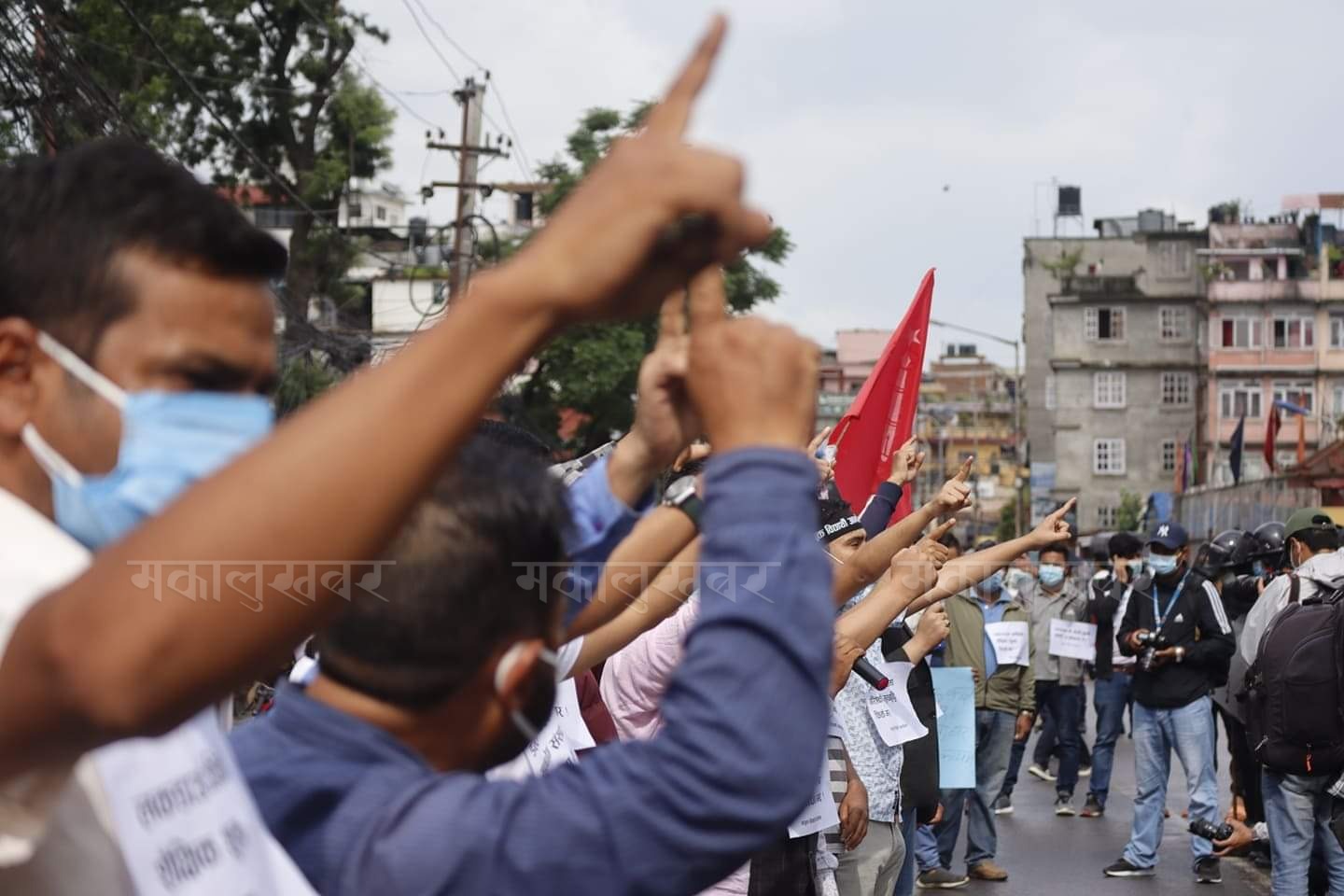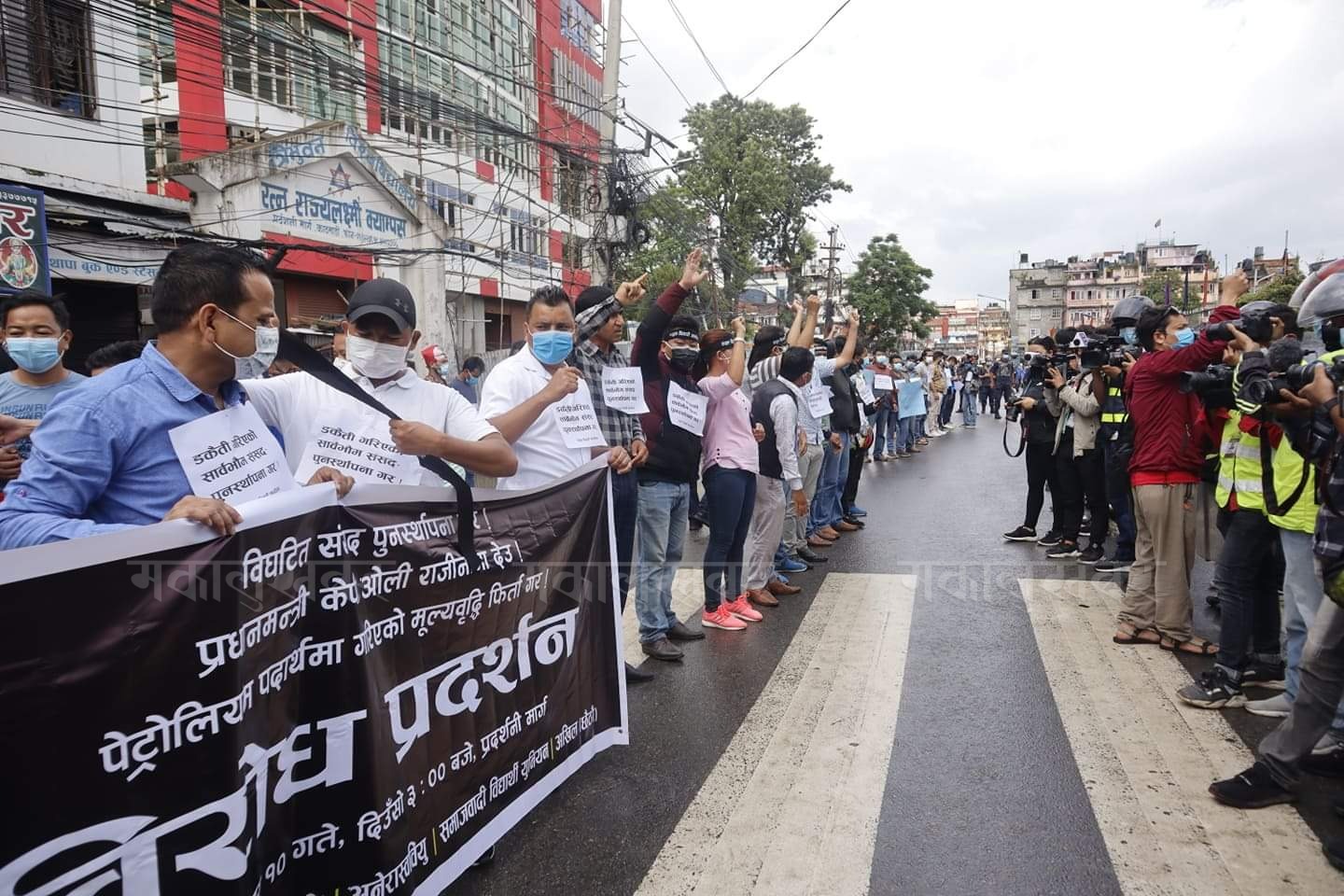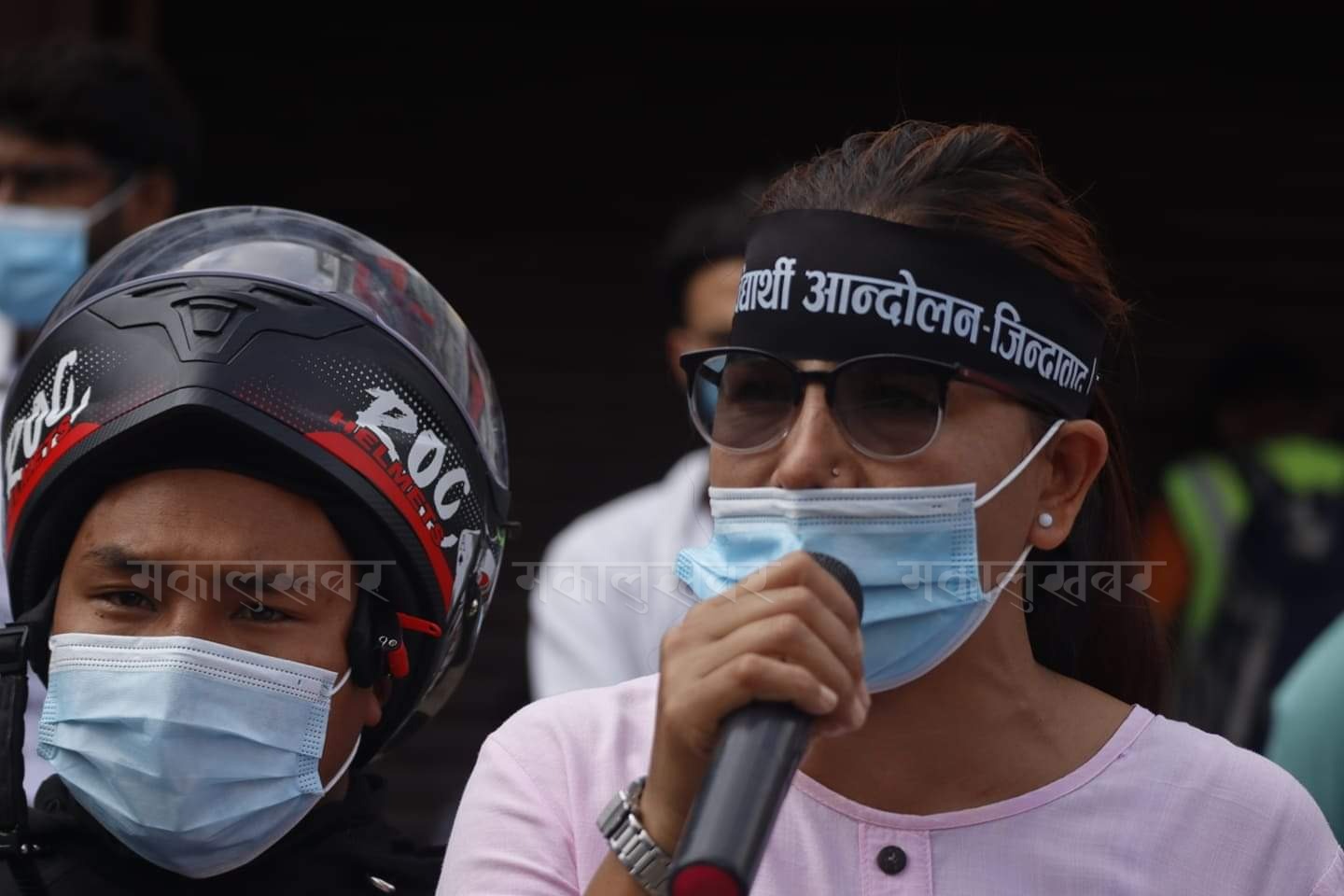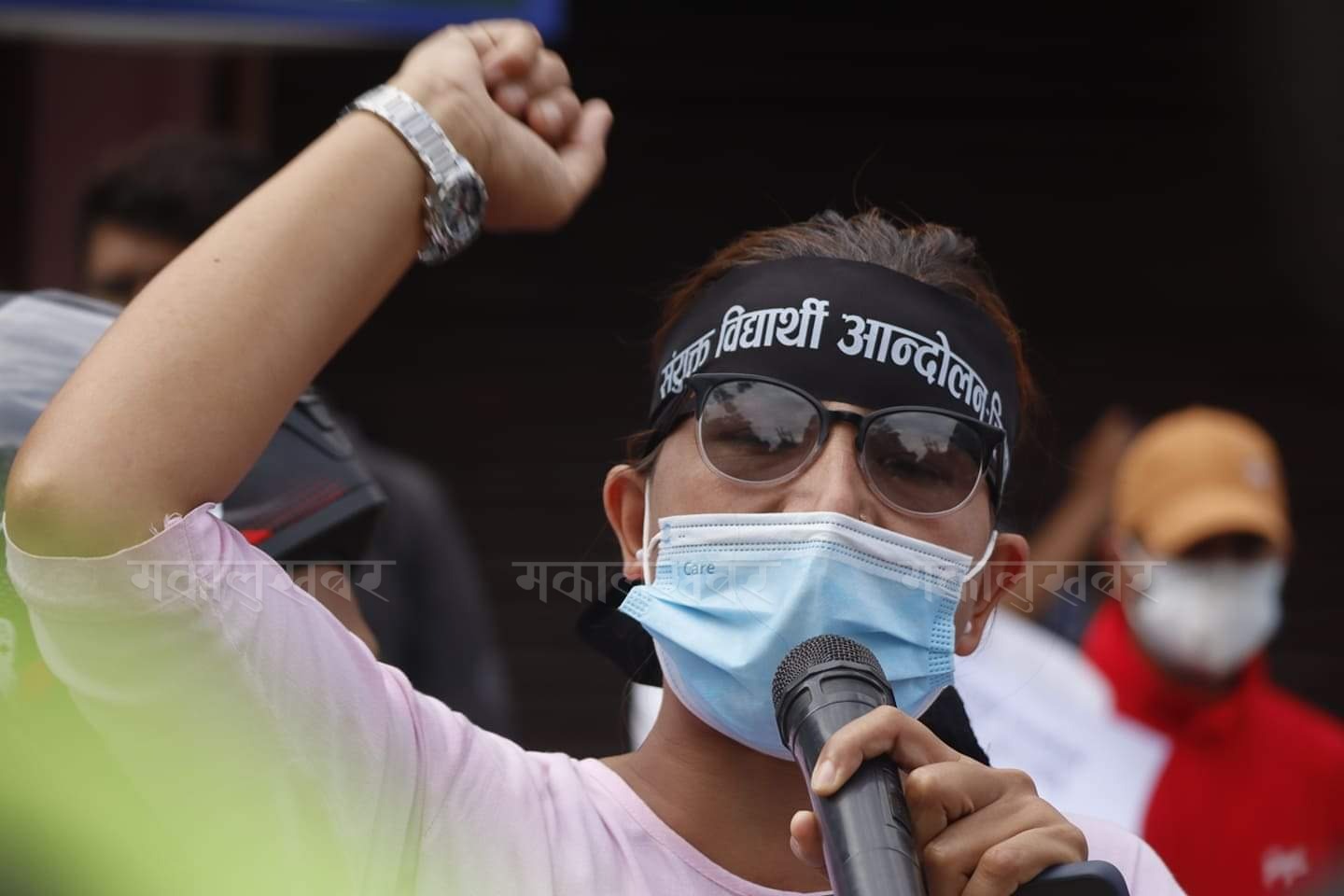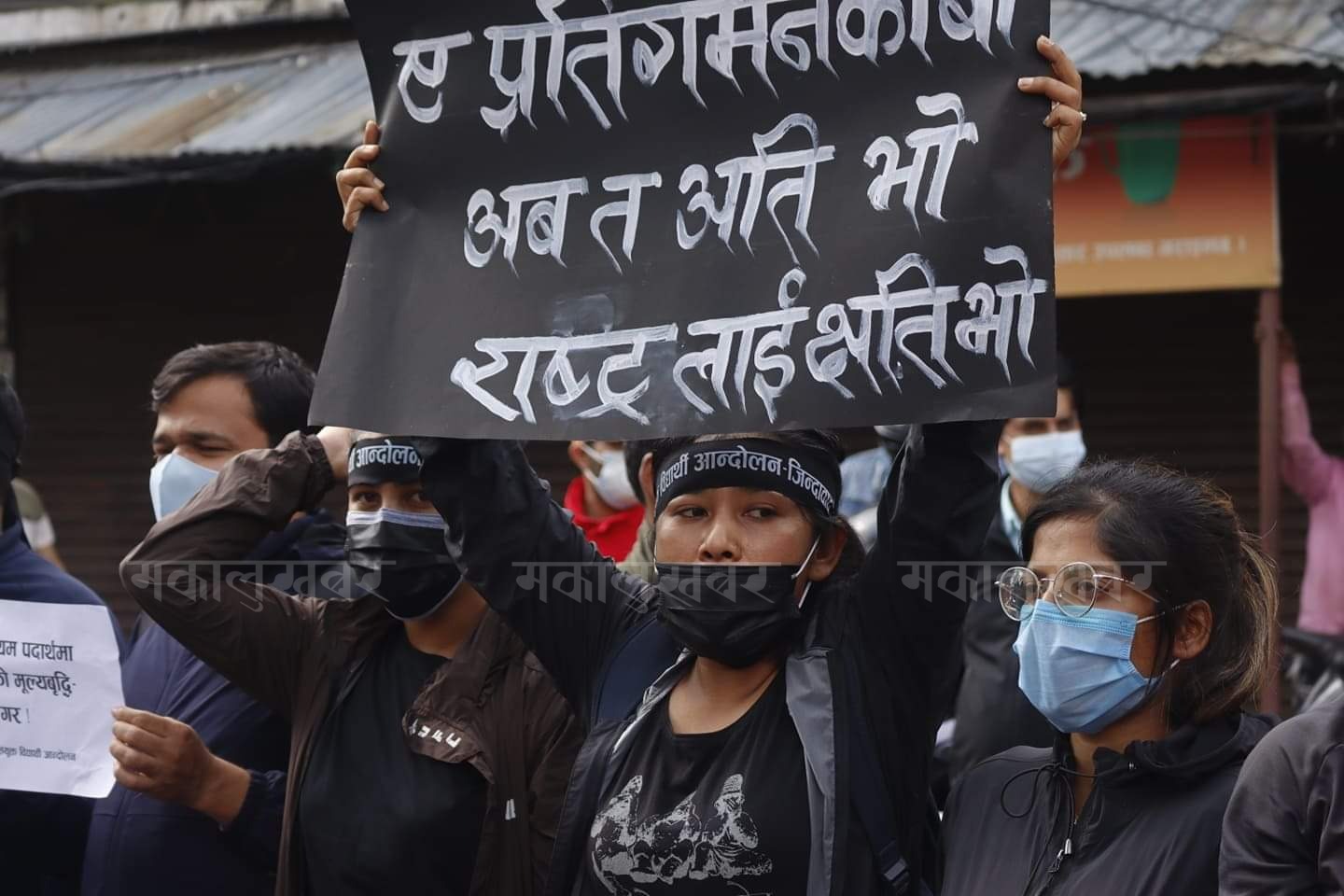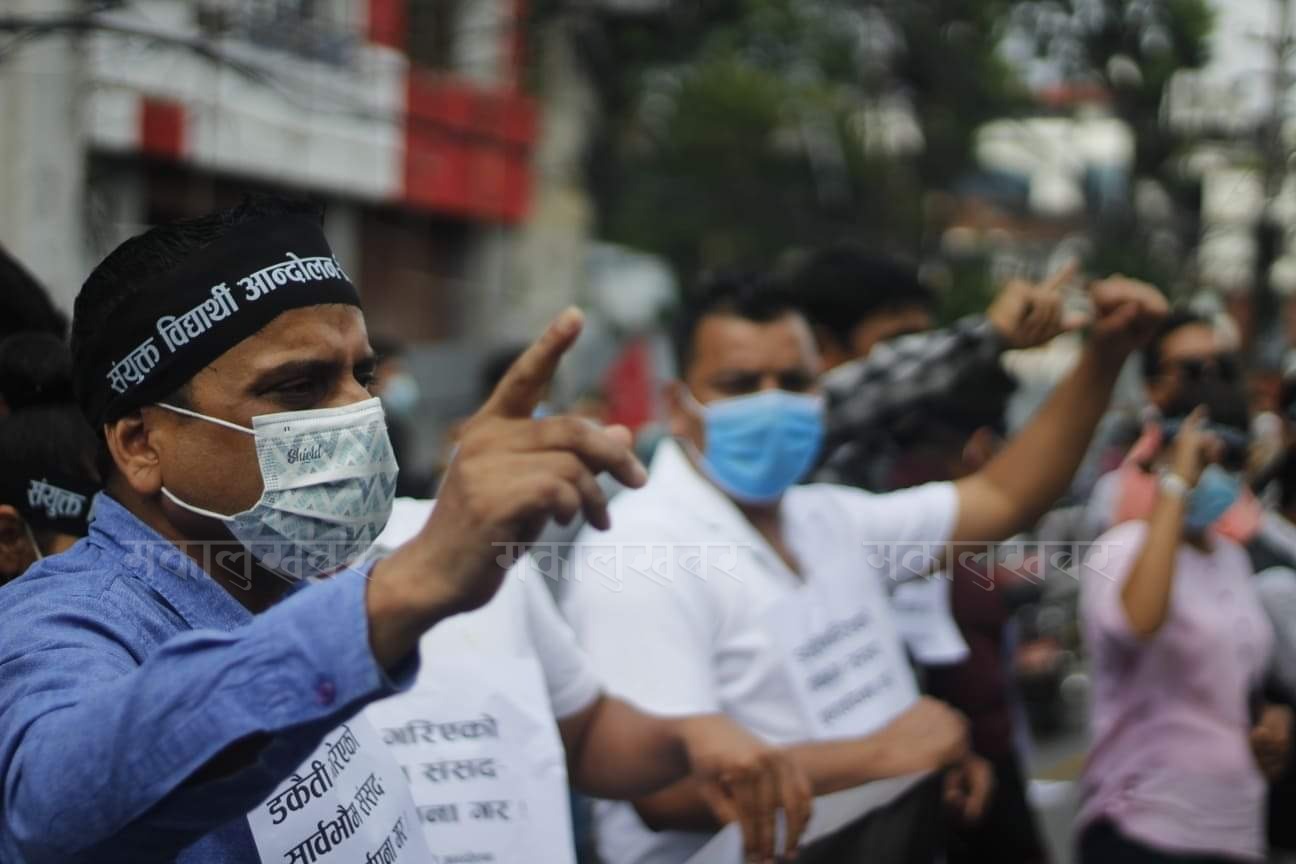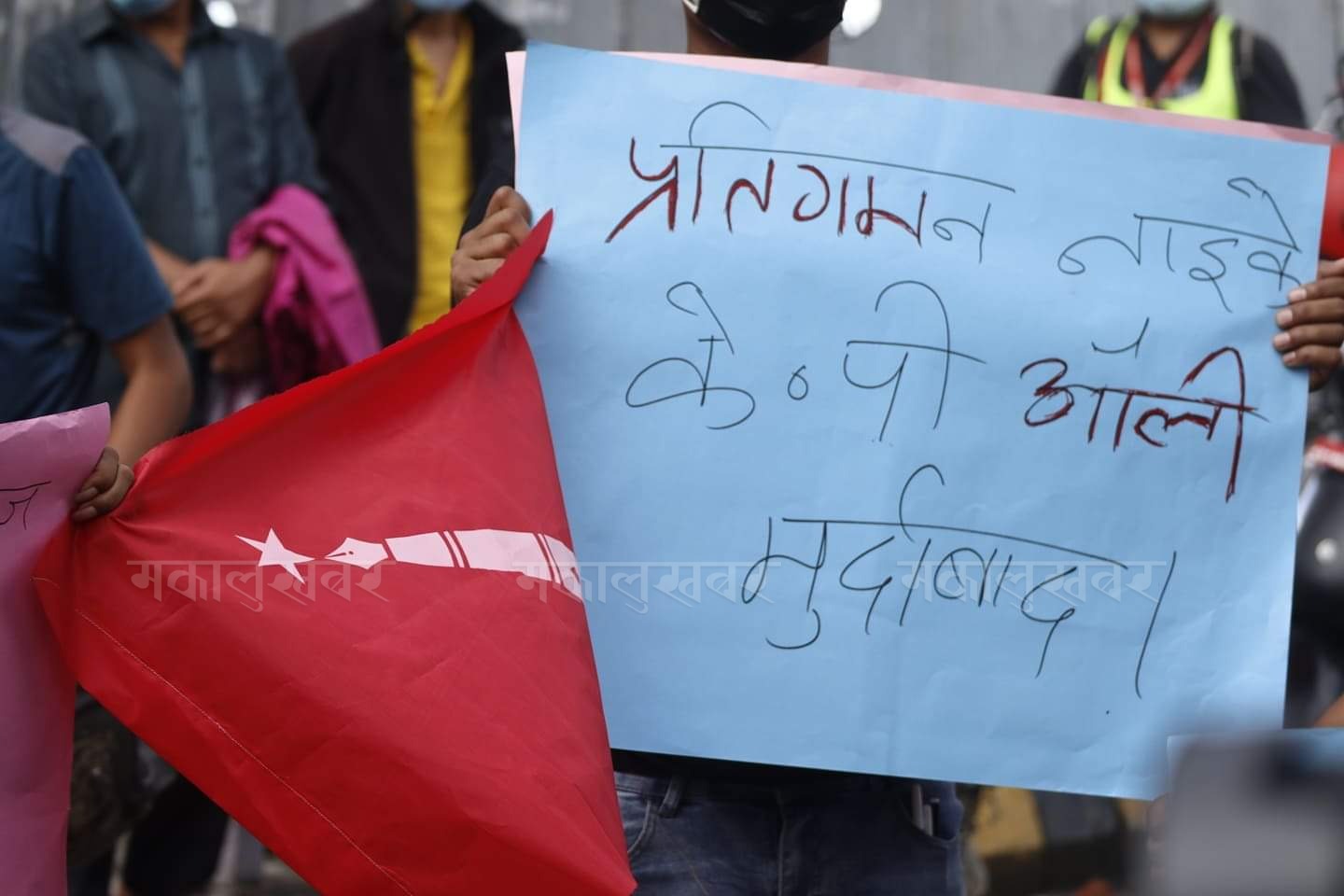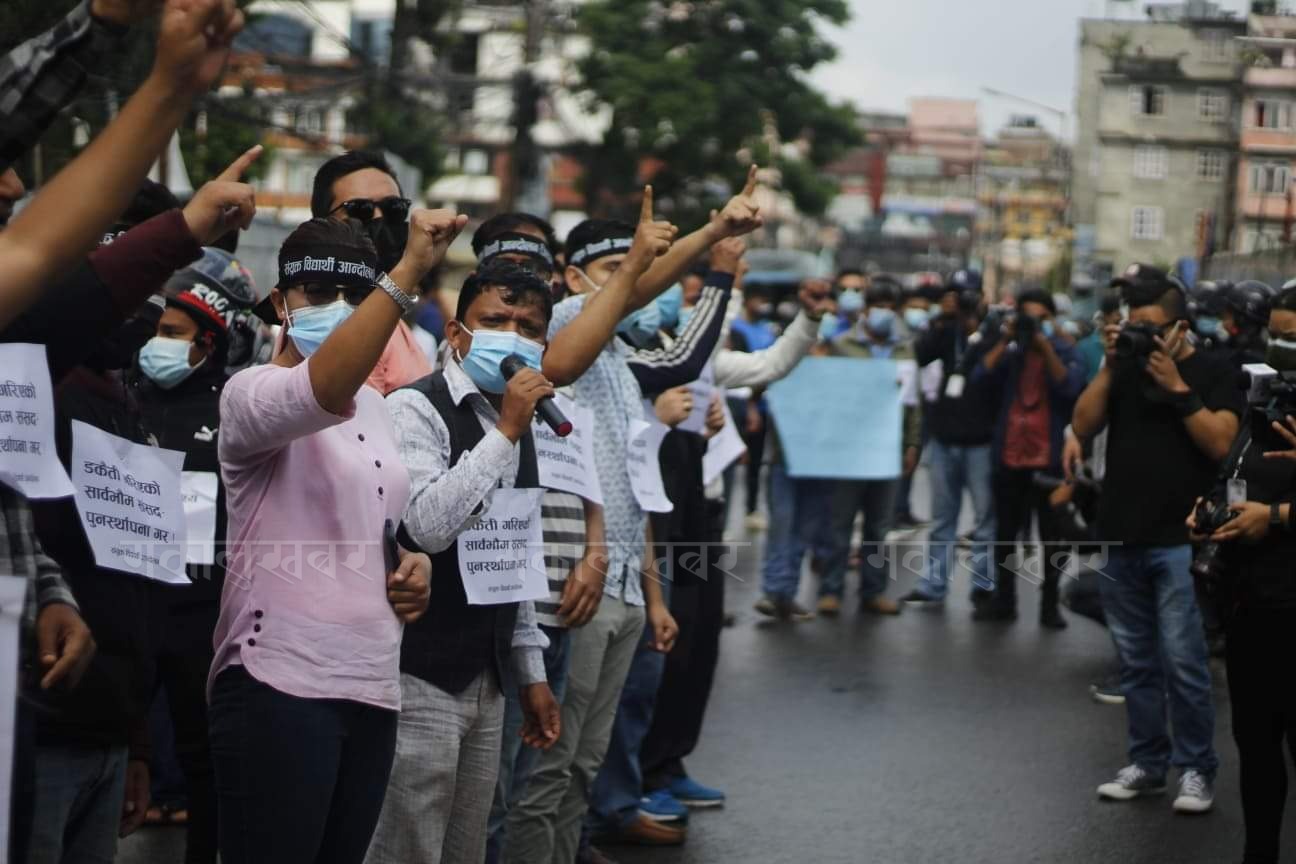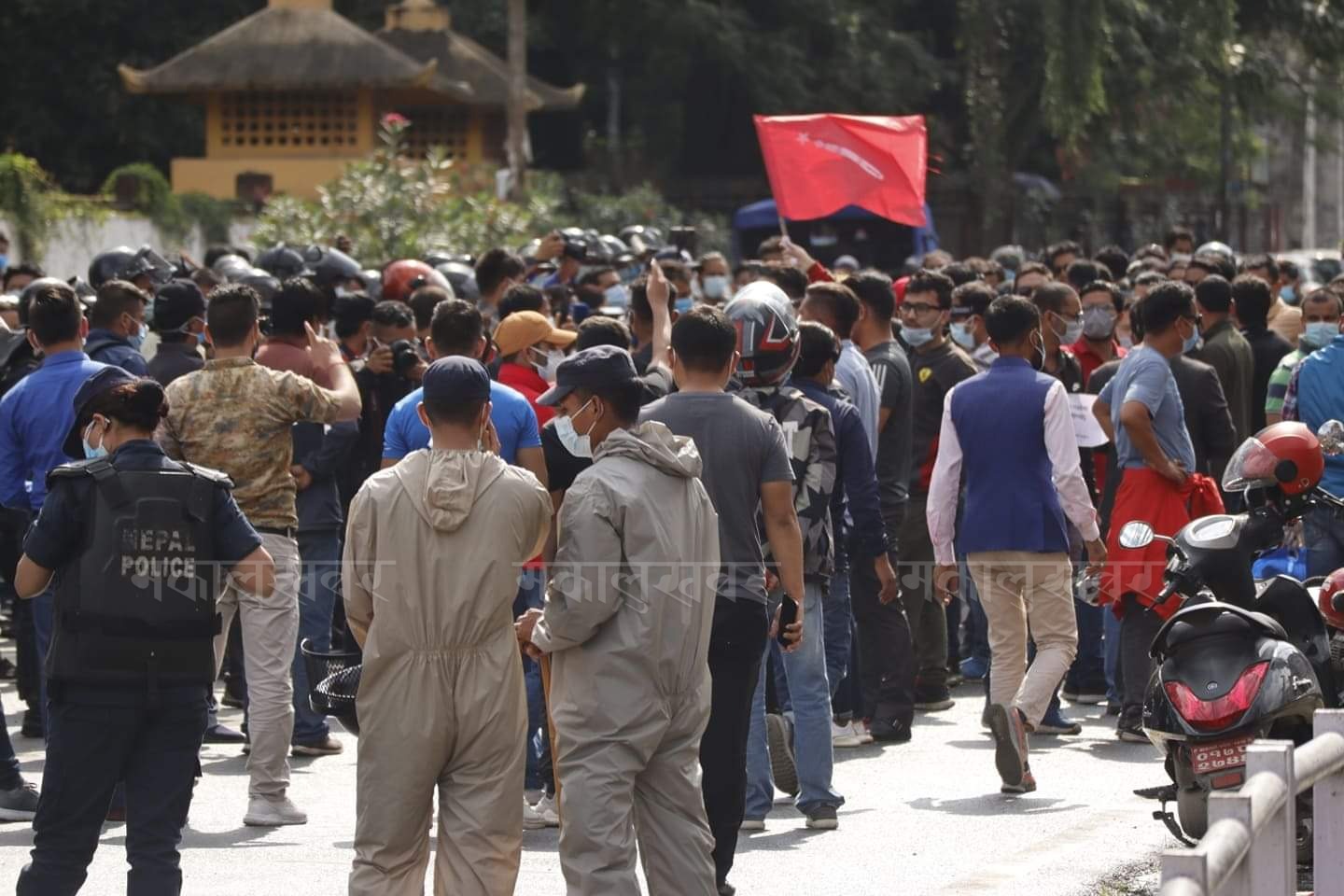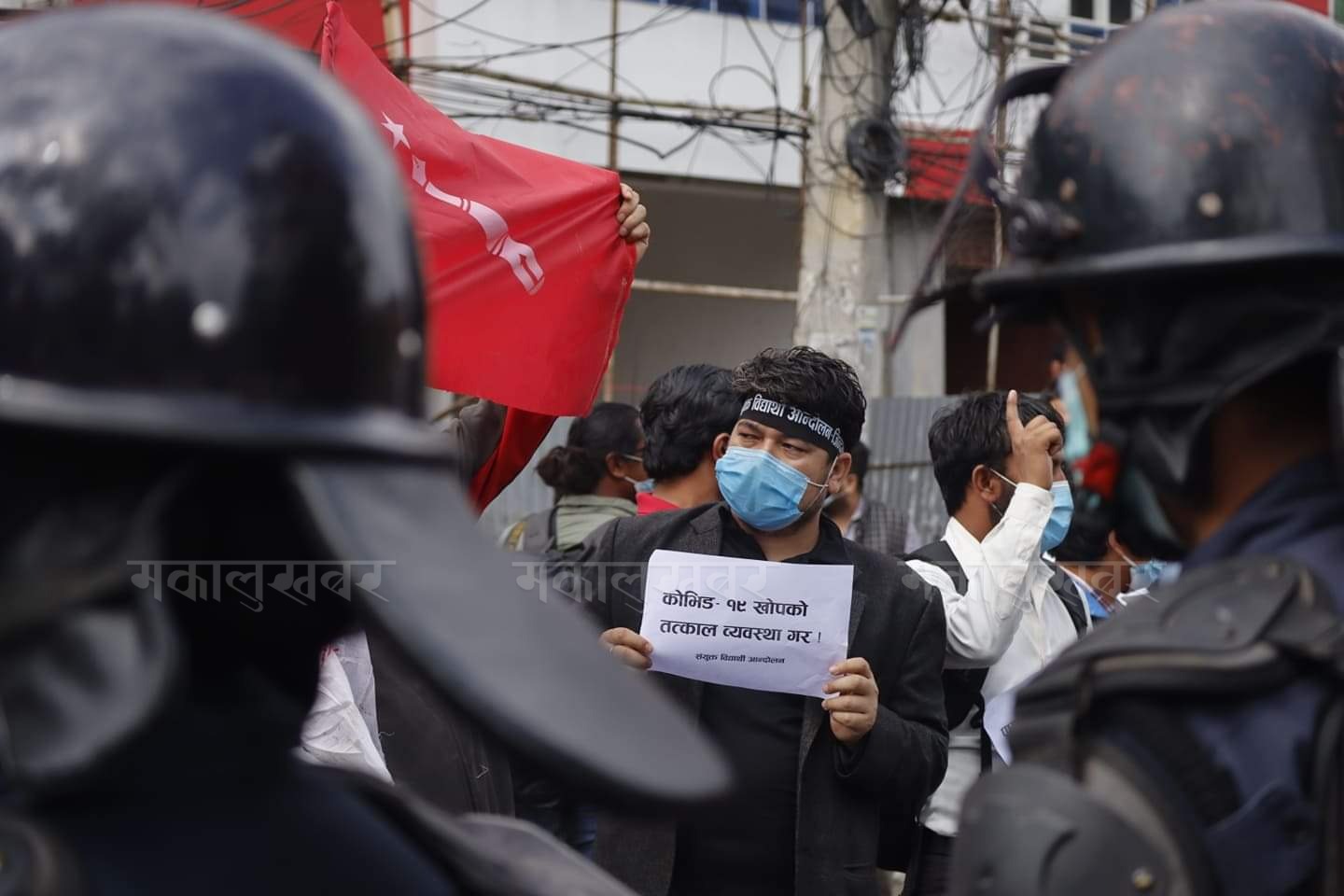 Photo By: Saroj Basnet / Makalu Khabar