The world's tallest railway bridge was built in India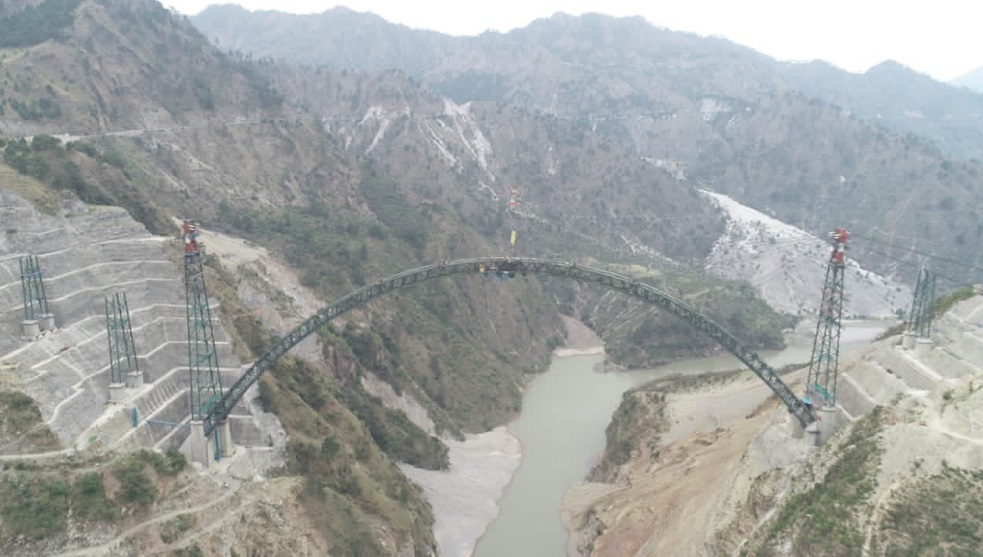 NEW DELHI: TUESDAY, APRIL 6, 2021 – India has built the world's tallest railway bridge on the Chenab River in Kashmir.
According to Indian media, the construction of the Arch Bridge was completed on Saturday. Its cost is Rs 28,000 crore. The 272 km long railway is being constructed by the Northern Railway of India. The bridge is said to have a lifespan of 120 km at a speed of 100 kmph.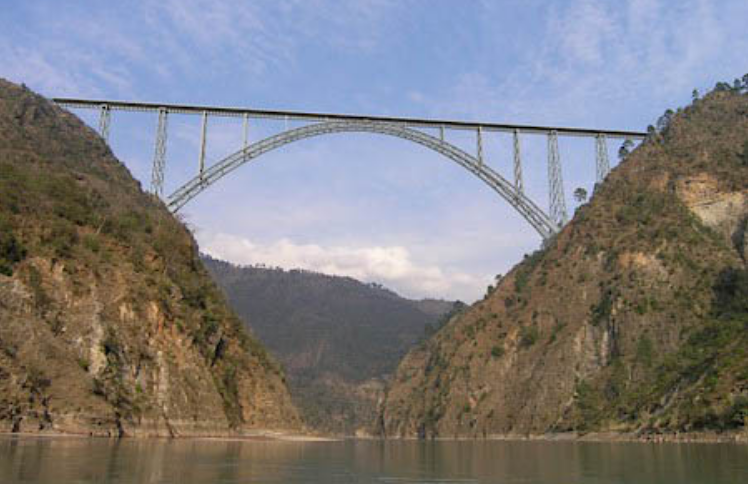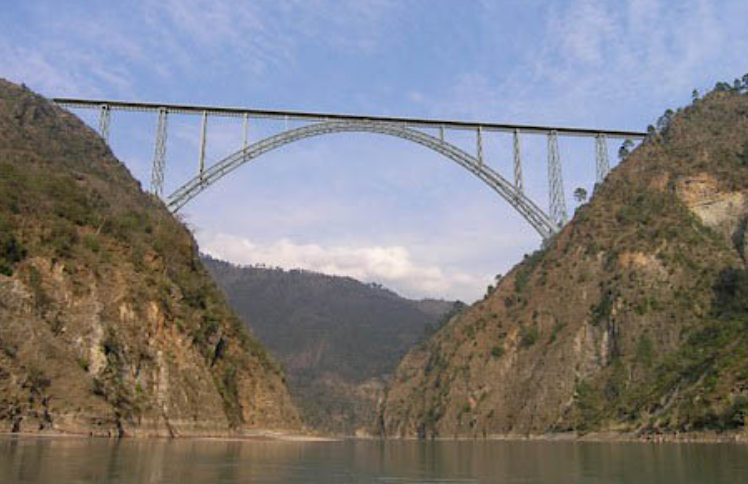 Weighing 10,916 metric tons, the bridge is claimed to be able to withstand earthquakes of up to 8 magnitude.
According to Indian media, the Arch Bridge is 359 meters above the river level. Its height is 35 meters higher than the Eiffel Tower in Paris. The height of the pillars of the bridge is 131 meters.
The 1315-meter-long bridge has 17 spans. The main arch span is 467 meters. It was constructed by Kokan Railway Corporation Limited. The bridge connects Kanyakumari and Kashmir directly.