Filming of the movie 'Maan Sanga Maan' is over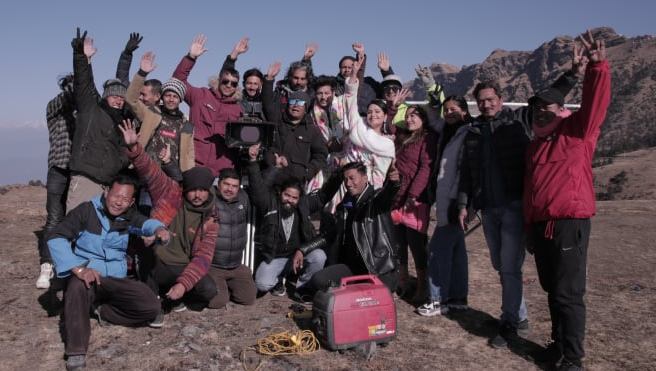 Kathmandu. The shooting of the movie 'Maan Sanga Maan' has been completed. The production team has informed that the last song of the movie 'Sahi Diunla Timro Lagi' has been filmed in Kalinchok, Dolakha.
The song features Pushpa Khadka and Barsha Siwakoti. The film stars Pushpa Khadka, Barsha Siwakoti, Buddhi Tamang and Rabindra Jha among others.
The film, directed by Kailash Rai, has Arun Tamang's investment. The movie is edited by Arjun GC and stars Santosh Khawas. The film will be released on Chaitra 27.