Australia stuns India, clinches cricket World Cup title
In the final, Australia defeated India by six wickets at the Narendra Modi Stadium in Ahmedabad.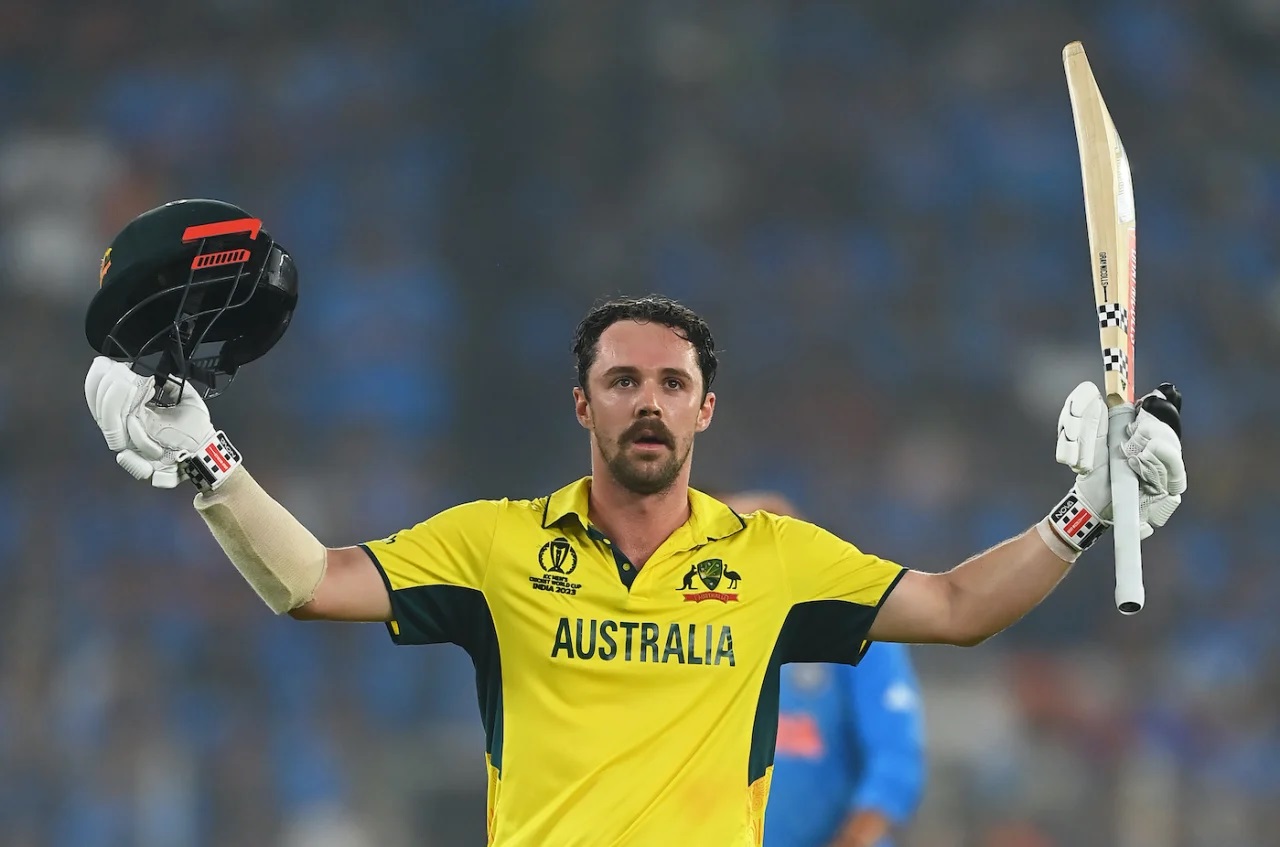 KATHMANDU: Australia has won the ICC ODI World Cup, defeating India in the final.
In the final, Australia defeated India by six wickets at the Narendra Modi Stadium in Ahmedabad.
Australia achieved India's medium target of 241 runs with only four wickets lost.
Travis Head of Australia batted brilliantly to help Australia defeat the home team.
With a half-century, he shared a partnership of nearly 200 runs with Marnus Labuschagne. These two batsmen led their team to victory despite losing three wickets and scoring 47 runs.
Australia lost David Warner for 7 runs and Mitchell Marsh for 41 runs after scoring 16 runs. Stevin Smith also got out in 4 runs after Mitchell got out after adding 15 runs.
Head scored 137 runs off 120 balls. He hit 15 fours and 4 sixes. Marnus Labuschagne added 58 runs not out and shared a partnership of 191 runs with Head. Maxwell remained unbeaten with 2 runs.
Before that, Australia was under pressure after scoring 47 runs and losing three wickets.
Mitchell Marsh also got out with only 15 runs when the score was 41 runs in the second over, when David Warner was caught for 7 runs while scoring 16 runs. Stevin Smith was caught lbw after scoring four runs.
Apart from three batsmen in India's innings, others did not perform satisfactorily.
Captain Rohit Sharma was out for 47 runs, while Virat Kohli and KL Rahul both scored half-centuries for India. Rohit hit four fours and three sixes in 31 balls. Virat scored 54 runs off 63 balls, including four fours.
In the ongoing World Cup, this is his sixth half-century. He has three hundreds. This World Cup, Virat Kohli scored the most runs. In 11 games, he has scored 765 runs.
KL Rahul, who tried to lead India when wickets kept falling, faced 107 balls and was out for 66 runs with the help of a four.
Shubman Gill and Shreyas Iyer added four runs apiece to bring Pebelion back. Even Rabindra Jadeja couldn't last long at the crease for long. Jadeja was caught out after only 9 runs after being faced with 22 balls.
Mohammed Shami was caught LBW for 6 runs, while Jasprit Bumrah was caught for 1 run. Suryakumar Yadav was out for 18 runs by the wicketkeeper, and Kuldeep Yadav was out for 10 runs in the final ball. Mohammad Siraj was unbeaten for 9 runs.
Mitchell Strack took 3 wickets for Australia. Mitchell, who bowled the entire 10 overs, cost 55 runs. India's Gill, KL Rahul and Mohammed Shami were caught out by Mitchell. Adam Zampa took the wicket of Jasprit Bumrah.
Josh Hazlewood and Pat Cummins each took two wickets. The wicketkeeper caught Ravindra Jadeja and Suryakumar Yadav off Hazlewood's ball. Cummins, who bowled Virat Kohli, guided Shreyas Iyer to the pavilion via the wicketkeeper's hands.
Glenn Maxwell ejected Indian captain Rohit Sharma from the game.
With this victory, Australia has won the title for the sixth time. Australia, who won the title for the first time in 1987 in India and Pakistan, added another title in India after 36 years. At that time England was defeated.
Australia, who won the title for the second time by defeating Pakistan in 1999, scored a hat-trick of successive titles.
They won the title for the fourth time after defeating India in 2003 and Sri Lanka in 2007. Then in 2015, when it was held in Australia and England, it defeated New Zealand.
After 8 years, the host shocked India once more. This result not only ended Australia's unbeaten streak of ten matches in the ongoing World Cup, but it also shattered the domestic audience's dream of winning the title for the third time.
Earlier, India defeated Sri Lanka to win the title for the second time in 2011, when it was hosted by India and Bangladesh.
Prior to that, England won the title for the first time in 1983, defeating the West Indies. Australia has previously reached the final twice, but has been disappointed both times.