NADA Auto Show
'NADA Auto Show 2023' comes to a successful conclusion
About 76,100 spectators have watched this 15th edition of NADA Auto Show 2023, which was inaugurated by the Hon'ble Finance Minister Prakash Sharan Mahat.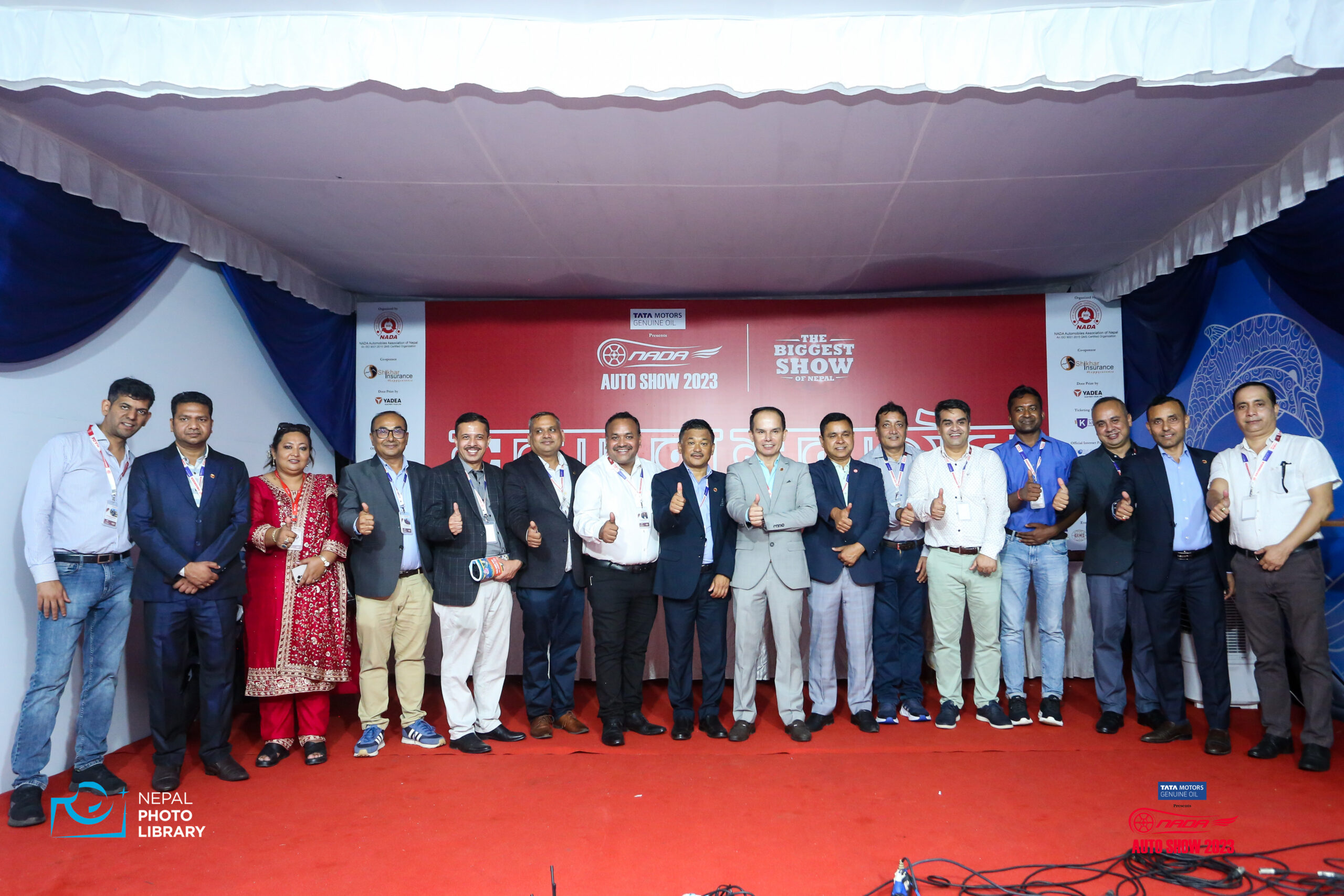 KATHMANDU: NADA Auto Show 2023 sponsored by Tata Motors Genuine Oil has been completed today, Sunday Bhadra 31 (Sept 17) at Kathmandu Bhrikuti Mandap.
About 76,100 spectators have watched this 15th edition of NADA Auto Show 2023, which was inaugurated by the Hon'ble Finance Minister Prakash Sharan Mahat.
In this exhibition, which was conducted in a very organized manner, this exhibition has been completed very magnificently due to the excellently decorated stalls and internationally renowned latest model vehicles. Due to many new brands of vehicles, this exhibition was very crowded.
Participants have also stated that this year's auto show is significantly larger and grander than the previous one. This auto exhibition, which was held despite the country's economic downturn, has helped to keep the country's economy afloat.
It appears that all of the companies put in a lot of effort in building the stalls for this auto show, and similarly at this expo Cymex Inc. Pvt Ltd (VYD) Pvt.
Dimension International Pvt Ltd (Force Motors) earned the best stall award for light commercial vehicle, while Poudel Enterprises (Liquiimoli Studios) won the best sporting stall award.
Sunil Rijal, a member of NADA's central working committee, Sagar Gajurel, editor of Mero Auto on behalf of journalists, and Keshav Khatri, director of Global Exposition and Management Service Pvt. Ltd., created a three-person selection committee to choose the top stalls.
NADA Auto Show 2023 was co-sponsored by Shikhar Insurance, Khalti was the ticketing partner, and Worldlink was the official internet partner.
Yadea Electric Scooter, in addition to this year's attraction, planned a fortunate draw to present a gift to one lucky observer. The ticket number for the door prize is 9731, according to the NADA Auto Show 2023 executive committee. In addition, we ask that the winners contact NADA Automobiles Association of Nepal Secretariat Teku with their tickets.
NADA Chair Dr. Dhurva Thapa, present president Krishna Prasad Dulal former president Sunil Khaitan, Vice-Chair Rajan Babu Shrestha, general secretary Surendra Kumar Upreti, secretary Vikram Singhania, treasurer Milanbabu Malla, co-treasurer Pankaj Agarwal, outgoing Chair of Janaki Automobile Association Tej Narayan Shah, Lumbini Automobile Association Chairman of Nepal Ganesh Bhattarai distributed Momento to 120 companies participating in the exhibition. The Kathmandu Valley Traffic Police Division handled traffic management for the event, according to NADA. Similarly, NADA member business Hitco Pvt. Ltd. handled the full fire safety work for the exhibition.
At the event's conclusion, NADA Chair Dr. Dhurba Thapa praised all of the companies and organizations who contributed to the success of the NADA Auto Show 2023. To conclude the NADA Auto Show 2023, an 11-person NADA Auto Show Advisory Committee, chaired by Chair Thapa, was constituted, as was a 23-member NADA Auto Show 2023 Management Committee, coordinated by NADA Central Working Committee member Anup Baral.
NADA also completed a blood donation campaign in partnership with the Lions Club of Kathmandu during the exhibition. The show, which lasted six days, was also attended by Shakti Basnet, the honorable Minister of Energy, Water Resources, and Irrigation, as well as secretaries and department heads from several ministries.
Anup Baral, Chair of the NADA Auto Show Management Committee, led the closing ceremony.