Samim Khan in the movie 'Mayavi'
This will be Samim's feature film debut.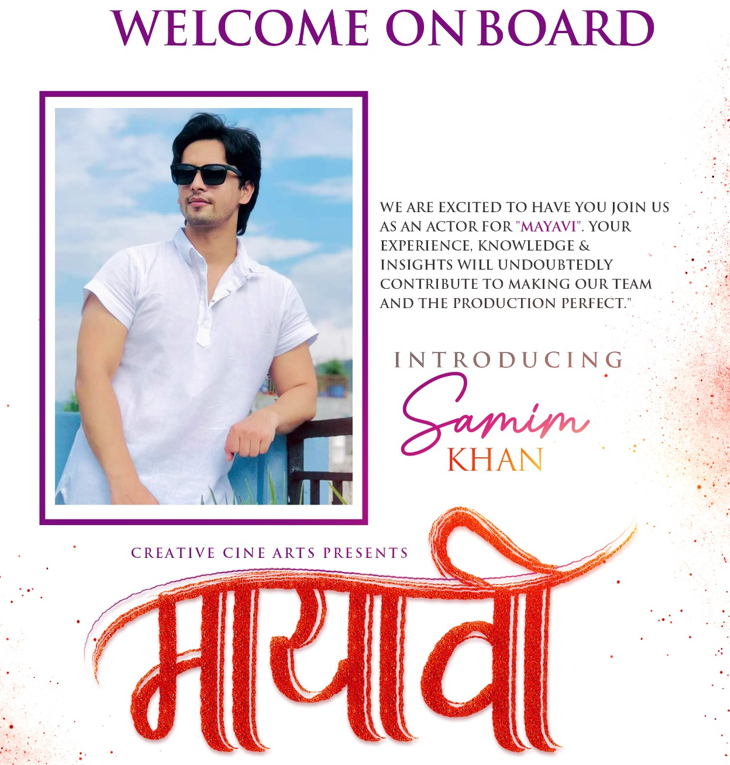 KATHMANDU: The shooting of the new Nepali film 'Mayavi,' which will be directed by Diwakar Bhattarai, is presently underway.
The cast of this film's principal characters is being announced ahead of time.
Deepika Prasai, Paul Shah, and Sushil Sitaula have already been cast. After nearly a year and a half, actor Paul makes his feature film debut with this picture. Model Samim Khan has now joined the cast of this flick. This will be Samim's feature film debut.
Samim is the 'Man Hunt International Nepal 2016' champion. Deepika and Diwakar earlier worked together in the film 'Aishwarya'.
The movie will have director Bhattarai's own story. The movie to be produced by Creative Cine Arts will have music by SD Yogi, lyrics by Ram Aviral Bishta, DOP by Raju Bikram Thapa.
The movie will go on floors from Ashoj 2 (Sept 19). Director Bhattarai informed that the shooting of the film will be done in the scenic location of Pokhara.
Diwakar has already directed the films 'Mero Jeevan Saathi', 'Stupid Maan', 'Dreams', 'Aishwarya' and 'Captain'.