Photo exhibition
Republic makes 'unimaginable' achievements possible: Minister Sharma
"The historic achievements should be further strengthened instead of questioning its essentiality. Regression is never an alternative to republic."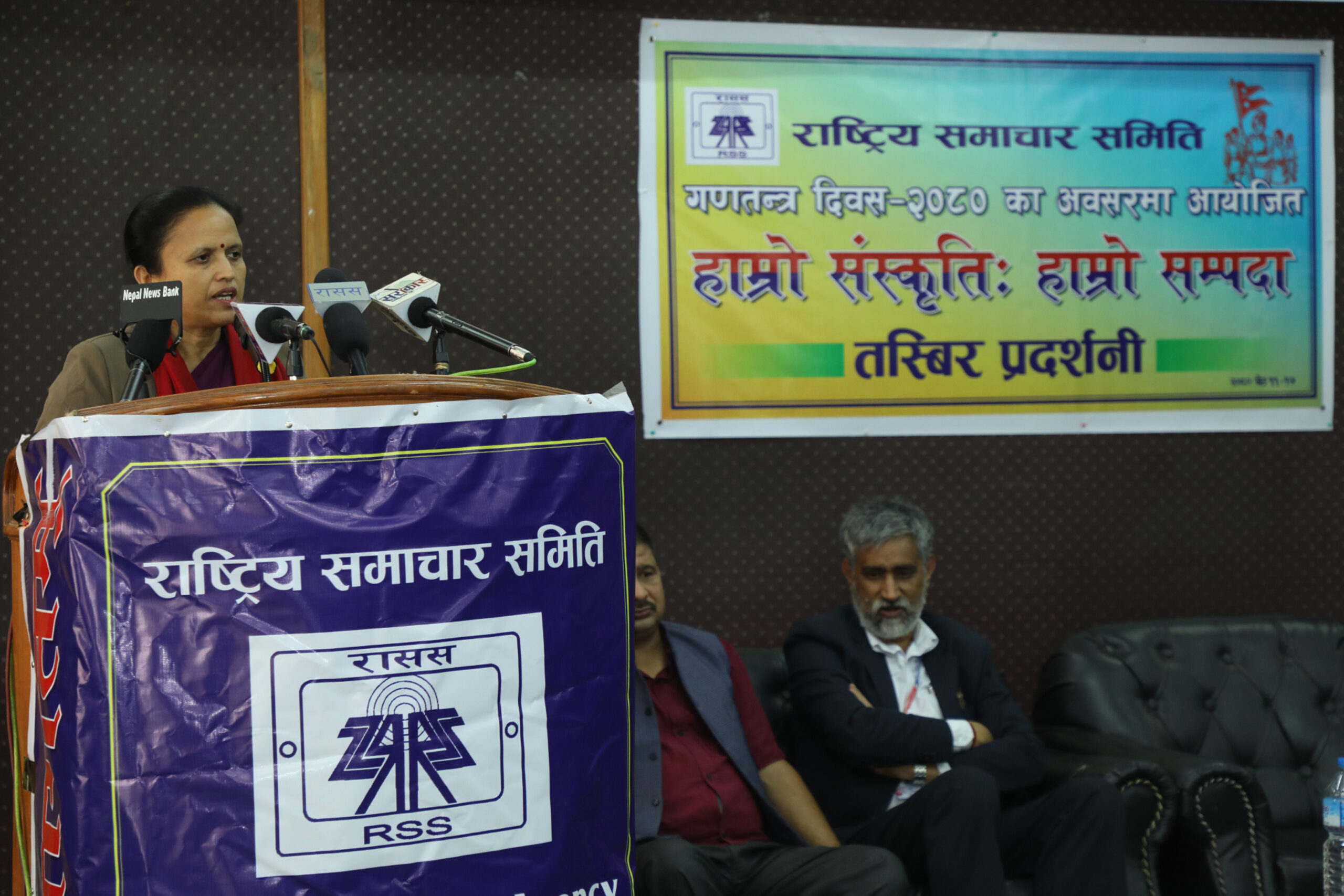 KATHMANDU: Minister for Communications and Information Technology, Rekha Sharma, has said that the republic has offered us such significant achievements which were once unimaginable for us.
In her address during an inauguration of a photo exhibition themed "Our Culture: Our Heritage" organised by the Rastriya Samachar Samiti (RSS) at its central office, Bhadrakali Plaza, Kathmandu today on the occasion of the Republic Day, 2080 BS, the Minister was of the opinion that weaknesses at the individual in course of the implementation of the republic should not be interpreted in a way to weaken the essence of the system.
"The historic achievements should be further strengthened instead of questioning its essentiality. Regression is never an alternative to republic."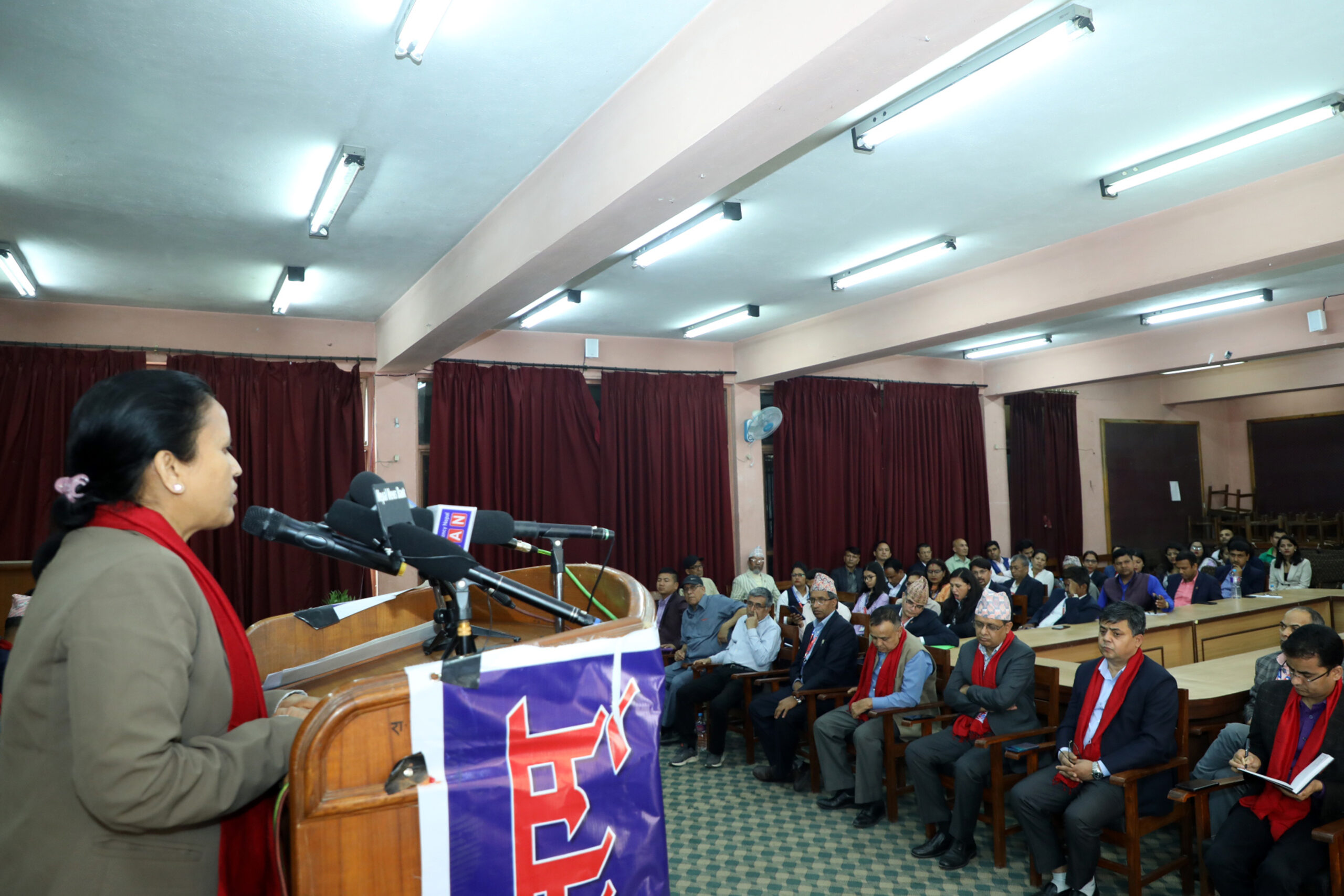 According to the Minister, backtracking from the current position is impossible. "Some may argue that corruption has flourished after the republic. The past system is better than of the present. But this is not the point, the correction is possible within the republic," she opined.
The government Spokesperson urged one and all to assess the circumstances of a historic journey towards the republic. She was of the view of acknowledging political movements, struggles, sacrifices and the roles of Dalit, women, Tharu and marginalized communities in making the journey towards republic possible.
Stating that the journey towards the republic was not easier, the Minister said struggles for the system by our seniors when the freedom of expression and political freedom were curtailed should be in our memory forever. She added freedom of expression and political freedom are vital parts of the republic and any attacks on it were not tolerated.
The Minister also advised the RSS management to make the exhibition more inclusive, if possible, to reflect the national diversities in a broader way.
Also the government spokesperson, Minister Sharma took time to say that the government planned to observe the Republic Day-2080 BS for three days through a new approach.
President of Federation of Nepali Journalists (FNJ), Bipul Pokhrel, said republic is connected with respect to all, co-existence and a due process.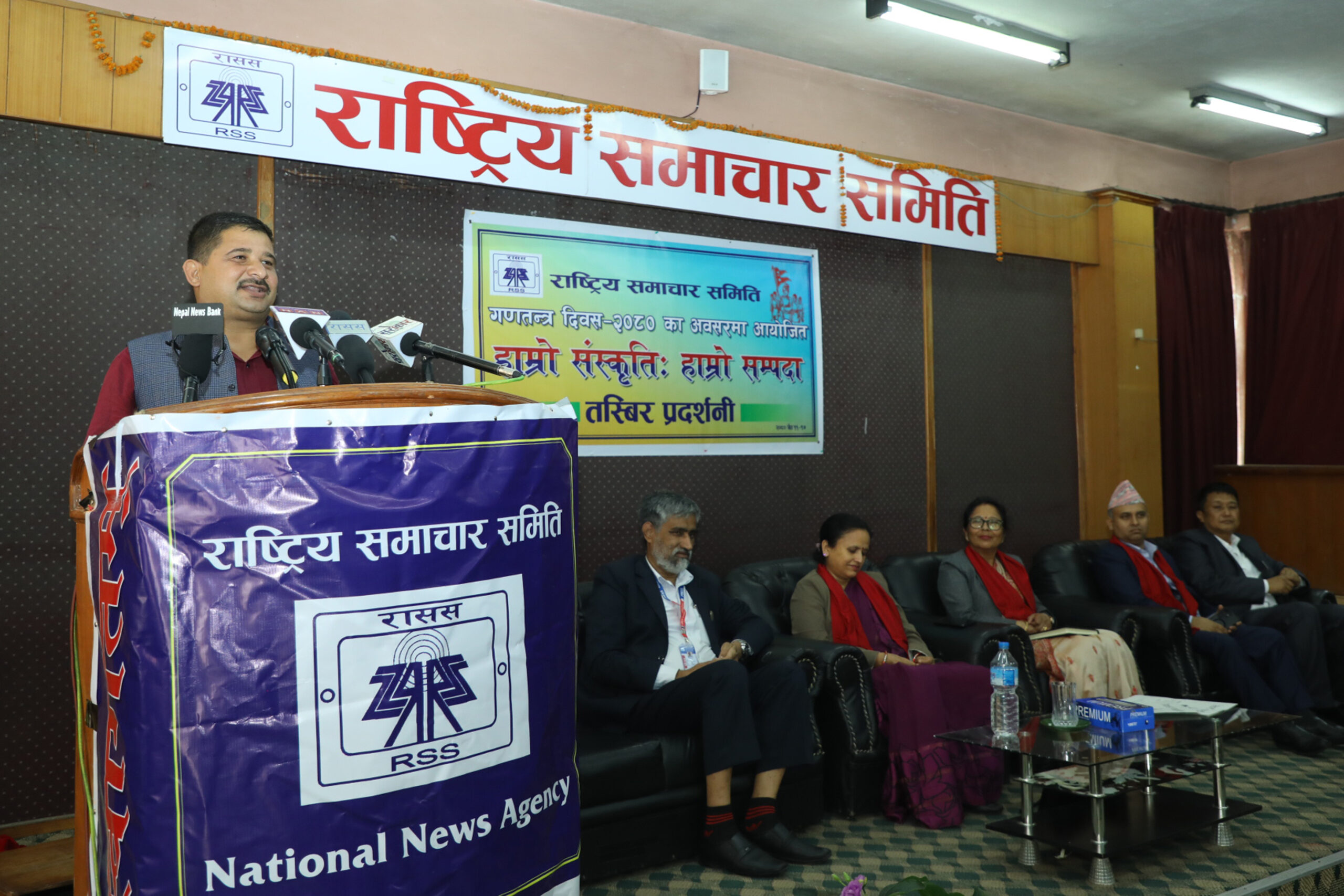 He argued that the trend of saying the system was bad showing the weakness of some leaders and characters was wrong.
Similarly, RSS Chairperson Dharmendra Jha shared that consensus and social harmony has become strong in Nepali society after establishment of republic as collaboration, coordination and co-existence are the main sentiments of federal democratic republic.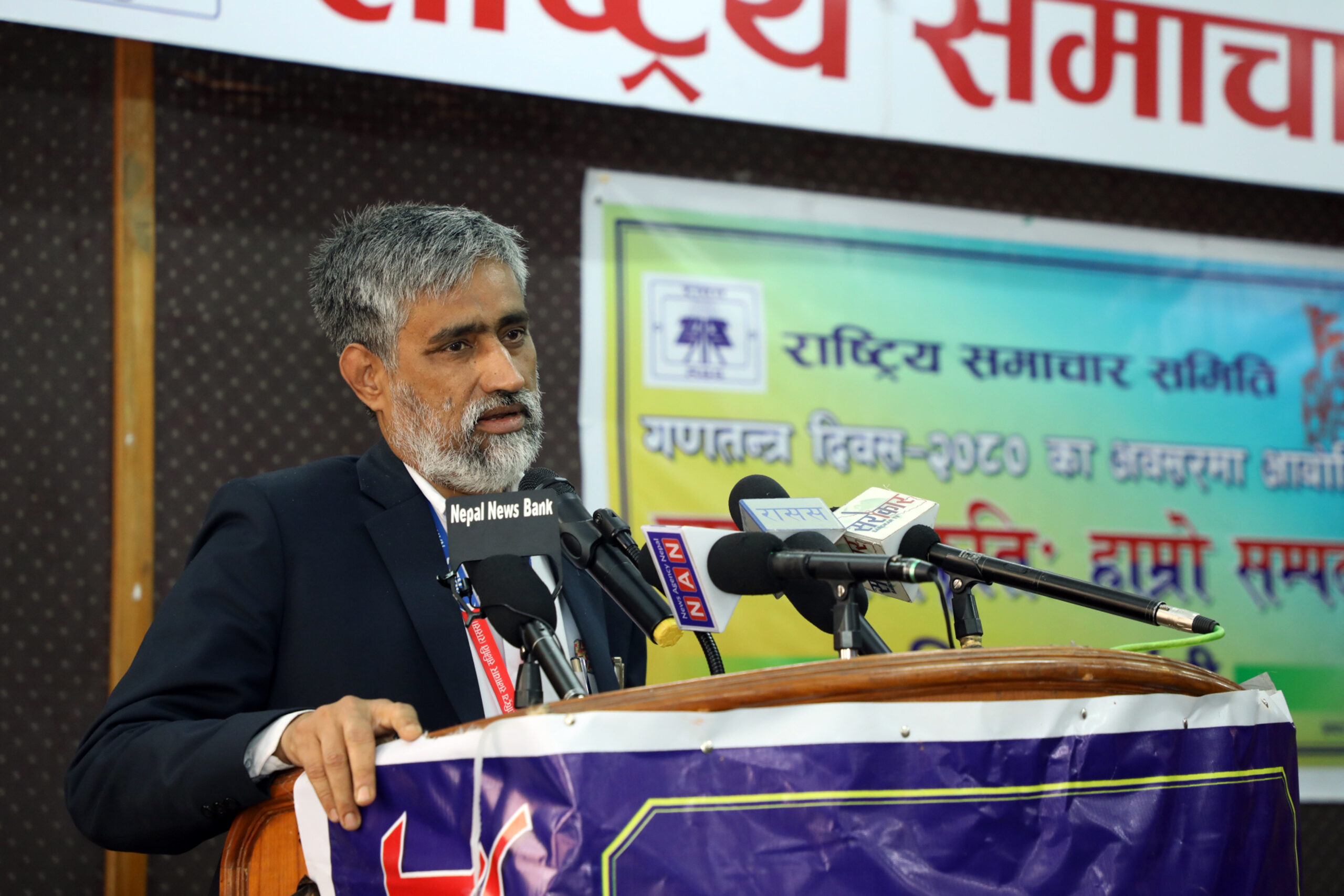 Chair Jha clarified that attempt has been made to expose social and cultural milieu of the country through the photos kept for exhibition.
Likewise, RSS General Manager Siddha Raj Rai, talked about the RSS plan to run its service round the clock.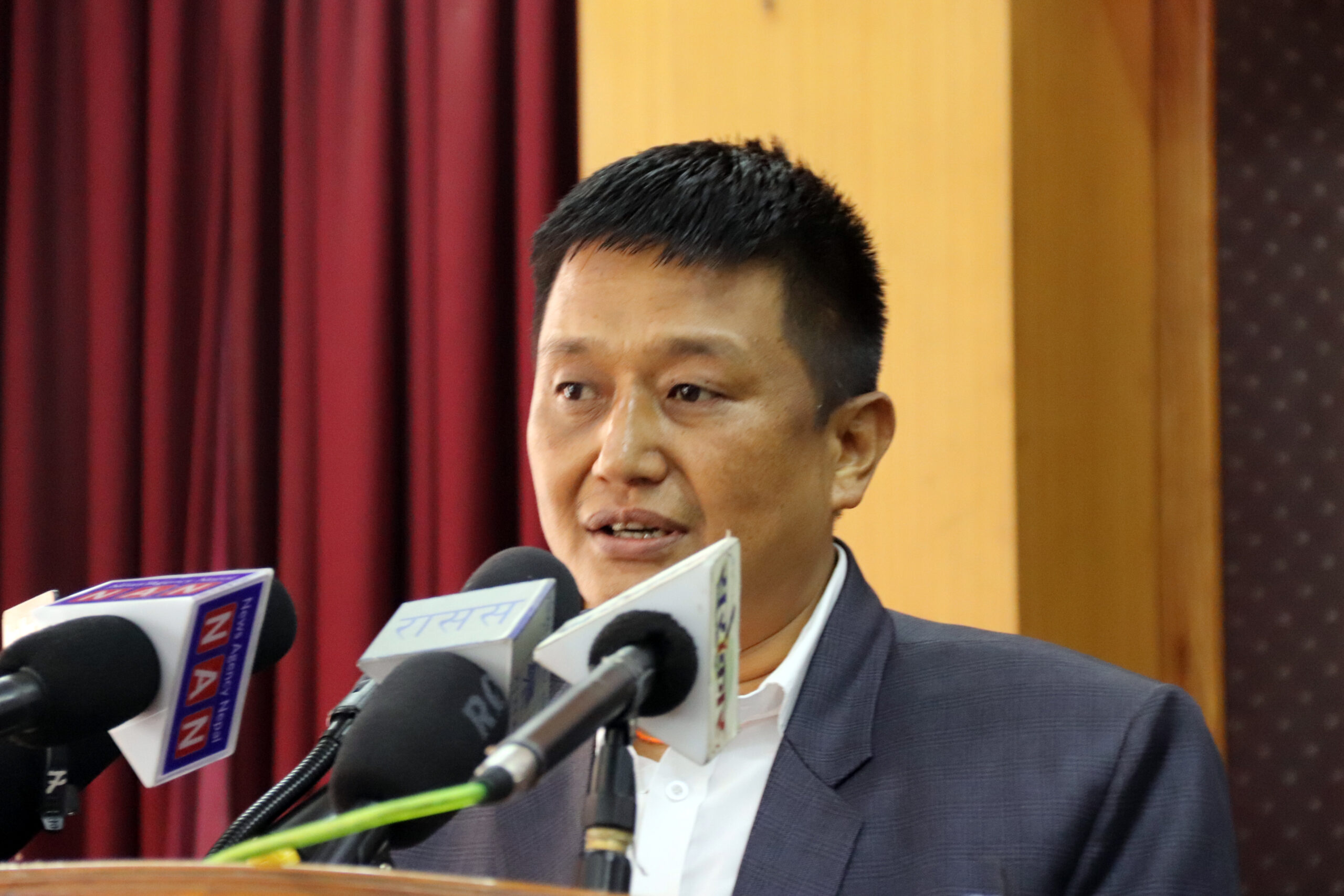 It is believed that the exhibition would contribute to unite the people from all castes, languages, and religions living in all regions of the country.
The National News Agency has been organising photo exhibition on the occasion of its anniversary.