Bhutanese director Khyentse Rimpoche explores beauty through 'Dakini'
Noted Bhutanese filmmaker Khyentse Norbu, also known as Dzongsar Jamyang Khyentse Rimpoche, has spoken about this issue in his new film, 'Dakini'.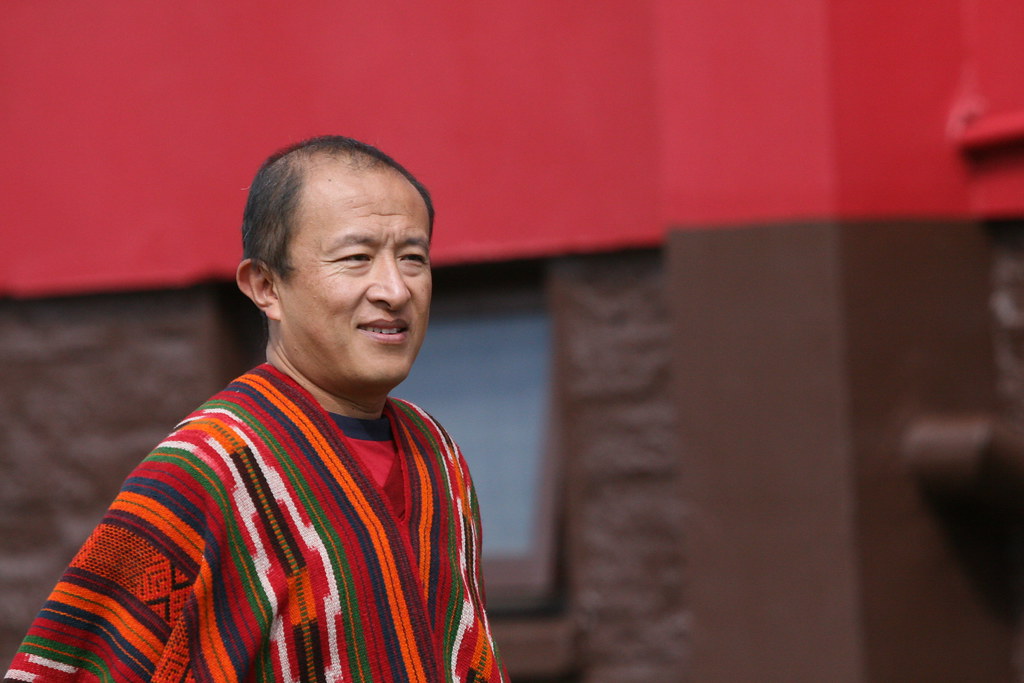 KATHMANDU: What is beauty? What do we need – inner or outer beauty? What is its definition?
Noted Bhutanese filmmaker Khyentse Norbu, also known as Dzongsar Jamyang Khyentse Rimpoche, has spoken about this issue in his new film, 'Dakini'. He is in Nepal for the release of 'Dakini' with the English title, 'Looking for a Lady with Fangs and a Moustache'. He has tried to define beauty through the movie that hit theaters across the Nepal on May 19.
The movies, 'The Cup', 'Travelers and Magicians', and 'Hema Hema: Sing Me a Song While I Wait', all directed by him are global popular. So, his Nepal visit may be a special moment for film lovers in particular.
What is the definition about 'aesthetics of a movie'? Norbu, who has work experiences with film artists from across the globe, answers this. His simple answer is 'what is neutral is beauty'. His way of understanding a film is different than that of others.
Dakini, an existential movie, that is showing in theatres across the world including in foreign countries with its English title 'Looking for a Lady with Fangs and a Moustache' tells the story of Bajrayogini, a character in the Buddhist scripture and Tara Devi (Dakini).
A young man from Tibet named Tenzin who is all set to open a cafe in Kathmandu, the federal capital of Nepal, has had a profound and weird experience in his dream. Confused, he shares about the dream with his friend. "You have only seven days to live," a Lama tells Tenzin in his dream.
In a bid to get rid of this curse, Tenzin is looking for a way out. When he knows that Dakini, who, in Buddhist philosophy, is a female deity, relieves him of this curse, the search for Dakini begins. He is left alone throughout to figure out what a Dakini looks like.
Does he find Dakini? Where does he find Dakini? Whether or not he manages to get rid of this curse? All these things revolve the entire movie. What sorts of situation one goes through when told that they have only seven days to live? We may have watched a movie with a plot surrounding these things. But, Dakini is unlikely one.
In the movie, Tenzin is on the lookout all by himself. His agony and struggles are the same, but told differently. It is because there is no interruption in the flow of the storyline, said Norbu. The director has his upper hand off. The storyline flows naturally.
In general, the audience in a movie can easily guess what is going to happen next based on previous events. Our perception is that a movie should have necessarily scenes of fighting and romantic dances between lead characters.
A film artist, who is portrayed as a negative character, may engage in scenes of fighting in a movie. All these things that are accustomed to in a movie are a style of presentation, he said. But are all these things possible in real life? If not, how these things are connected with the society? Or does the story of the society gets justice in a movie?
"Depiction of character should be brought to the audience through the screen while making a movie. But, in movies, the director has the upper hand. Movies are often made as per their wishes. They are not independent," he said.
But, Dakini directed by Norbu is simple. "We must try. Characters should be let flow as per their characterisation. The character may be a hero in their daily life but not on the screen. There is a need to break the trend of making stereotypical movies that one can easily guess what is going to happen next based on previous events."
Direction should be only a medium through which a character living as per their natural characterisation is brought to the screen as it is, he viewed. A movie can give a different taste only when the narrative about a movie is broken, he said.
The plot becomes different when our presentation style is different. "Personally, I do not wish get my presence in a movie. The movie should be free of interference by the director. Only then, I become successful in telling the plot. Otherwise, it is guided at my will," he said.
The Bhutanese movie director was sharing his view and experiences about film direction and making with a group of around 300 film artists in Kathmandu.
He understands a movie as a medium. There is not a series of big incidents in his movies. He tries to pick up what is normally happening in the society. "It is because I do not want to attract the attention of the audience by presenting a movie beyond the story outside the society and reality,"
He lets characters get going close to reality. Talking about the making process of Dakini, he said he carried out a thorough research beforehand. He observed the areas where there is a crowd of people, and about their living standards. There is a teashop in the movie.
He reached the shop and carried out a study about the songs being played there in real life. "I reached the shop with my Nepali friends. I tried to catch the scenario of that area. I recorded it. I asked my Nepali friends about the things I could not understand," he said.
The concept of making this film took place during a trek in Nepal. The film was made after the team decided to bring a Nepali story to the screen. The movie has been produced under the banner of 'Shatkon Arts' at the cost of around Rs 100 million, the reportedly highest budget film in the movie history of Nepal. Many hits like 'Jatra', 'Jatrai Jatra' and 'Mahapurush' have been produced under the banner of the Shatkon Arts.
"This is an art movie. It is because it has been produced independently. This issue of how many theaters are there in the country has not been discussed yet. We are holding a discussion on what is the impact of this movie," said Rabindra Singh Baniya, one of the producers of the movie.
Two languages have been used by the characters (60 percent Tibetan language and 40 percent Nepali) in the movie. The movie that was shot in Patan and Panauti, two ancient cities in and near the Kathmandu Valley casts Tshering Tashi Gyalthang, Tulku Kungzang, Ngawang Tenzin, Tenzin Kunsel, Karma, Devya Dev and Rabindra Singh Baniya.
Photo:- Ronai Rocha
-Bhesh Raj Karki/RSS