Economic development not impossible unless private sector respected: Vice President candidate Hemraj Dhakal
"Now the government has stopped listening to even the legitimate demands of the private sector, let alone respecting it," Dhakal, a candidate for vice president, said during a general meeting of the Nepal Carpet Manufacturers and Exporters Association.'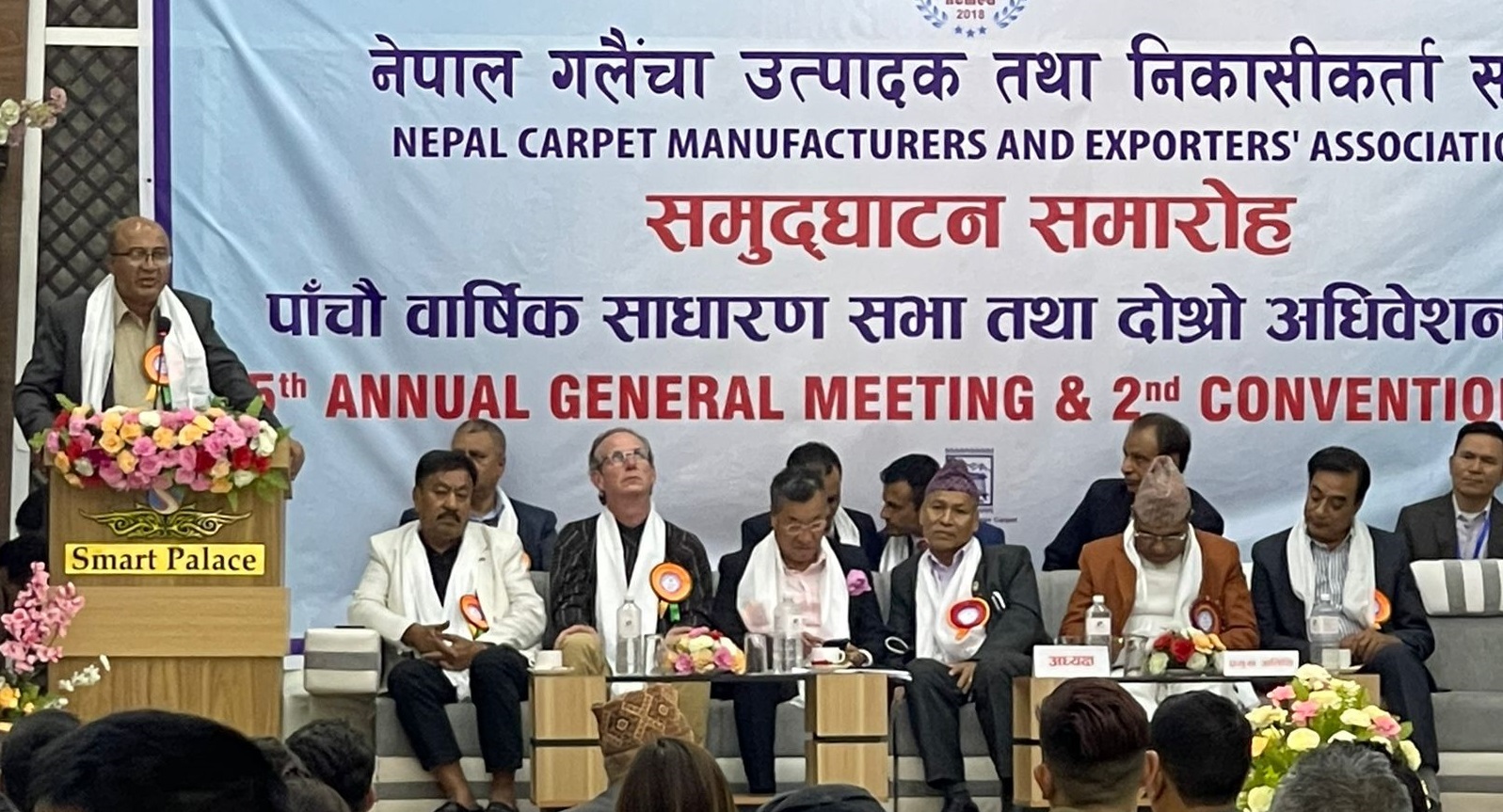 KATHMANDU: Hemraj Dhakal, the candidate for vice president of the Federation of Nepal Chamber of Commerce and Industry in the upcoming elections, has stated that the country cannot advance economically unless the private sector is respected.
"Now the government has stopped listening to even the legitimate demands of the private sector, let alone respecting it," Dhakal, a candidate for vice president, said during a general meeting of the Nepal Carpet Manufacturers and Exporters Association.'
He argued that the country cannot be economically prosperous unless it creates jobs within the country by establishing industrial factories.
"These days, the youth, who are the country's main capital, are migrating abroad for employment, while they have to run the country with the money they sweat and sweat in foreign lands," he explained. It has to be done.'
He also stated that if there is a problem with foreign employment, the country's economy will suffer.
He stated that the condition of Nepali carpets, which were once the country's main export item, is deteriorating and that the government should devise a special plan to boost exports and bring in foreign currency in the coming days.
Historically, the carpet, pashmina, and garment industries made significant contributions to the country's payment balance.
As a result, employment was created,' he said. 'The government does not pay attention to the production of raw materials required for the production of such goods, and the export process is also complicated, so exports have begun to be insignificant,' he added.
According to him, the government should identify areas with high export potential and provide customs exemptions for raw materials used in the manufacture of such goods, as well as bank loans at low interest rates.
He stated in the program that he understands the problems of objective unions because he has worked in every sector, including export, manufacturing, service, agriculture, banking, skills, and so on.
"By winning election as a member of the Federation twice, I have worked for the rights of my friends in this area," he said.
If he was elected vice president, he also promised to form a federation to solve the union's problems.
Similarly, he stated that willpower should be present in the personnel system in order to improve the country's economy.
He stated that, while the political leadership in the country's temporary government changes, the bureaucracy is a permanent government. He advised employees to pay close attention to the economic agenda.