Daraz Seller Summit
Daraz hosted the annual 'Daraz Seller Summit 2023'
The main agenda of this day-long event as per the company was to thank all the sellers for their support and commitment to Daraz.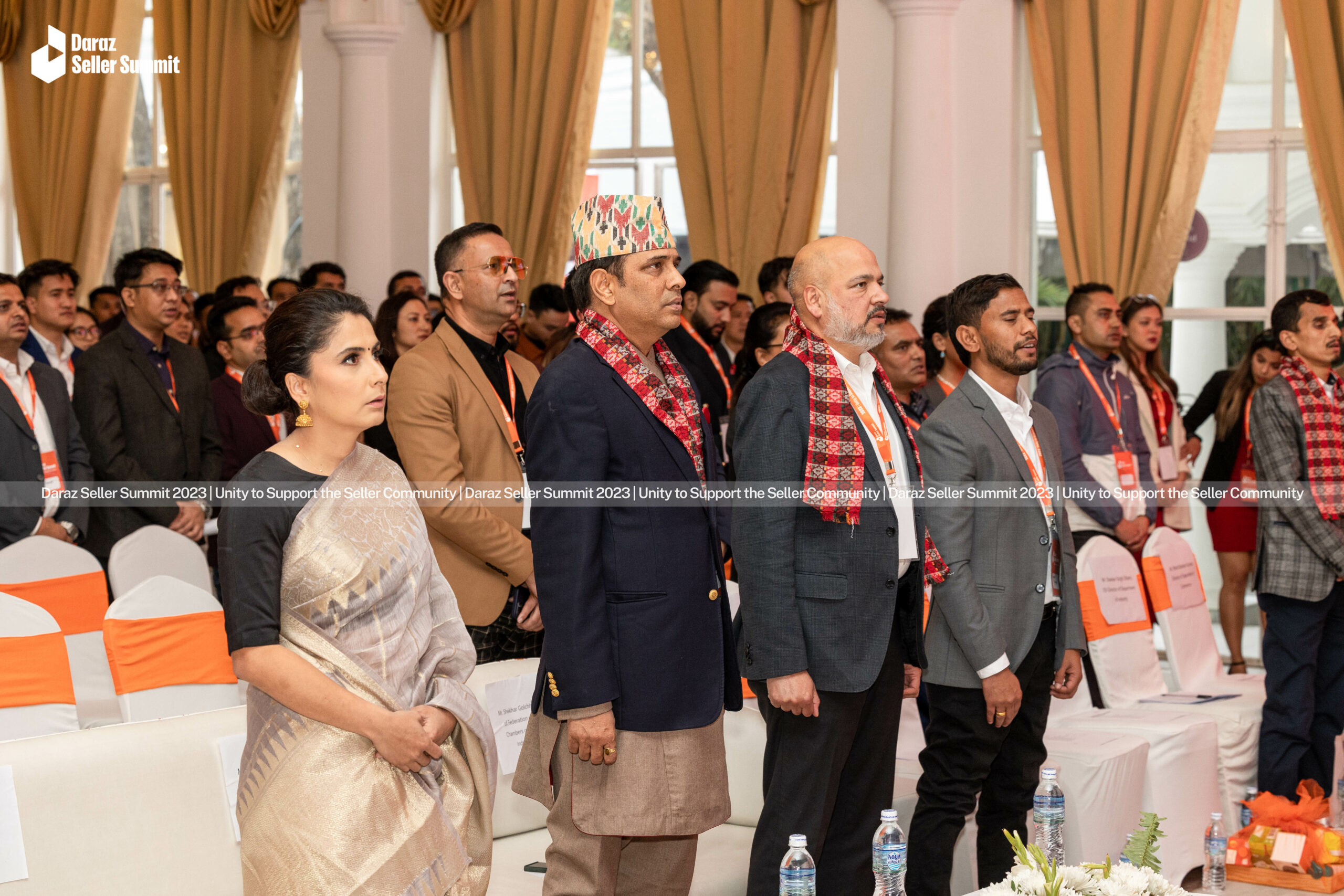 KATHMANDU: Daraz, Nepal's leading online marketplace, held its annual Daraz Seller Summit on March 19th , 2023 at Silver Oak Banquet, Kathmandu.
The main agenda of this day-long event as per the company was to thank all the sellers for their support and commitment to Daraz while at the same time was also a platform to recognize some of the top performing sellers on Daraz.
The event featured various speech sessions by experts in their respective fields. Keynote speakers included Madhu Kumar Marasini, Secretary, Ministry of Industry, Commerce and Supplies, and Shekhar Golcha, President of FNCCI as well as special guests Deepak Raj Joshi, Ramchandra Tiwari, Praveen Rukshan, Homenath Bhattrai, Bhesh Bahadur Kunwar, Laxman Humagain, Shankar Singh Dhami, Sudesh Upadhyaya, Govinda Ghimire and Sunita Kayastha.
During the summit, Aanchal Kunwar, Managing Director of Daraz Nepal, addressed the audience, discussing the company's accomplishments in the past year, outlining the vision for the future year, and highlighting the company's
efforts to uplift communities through the power of commerce. She expressed that the company "wants to be an active channel of change and a stepping stone in this dialogue".
Furthermore, Shekhar Golcha shared his views and perspective on ecommerce and digital economy, the pros and cons of e-commerce bill as well as how the next decade is going to look like for Nepals' e-commerce industry.
Similarly, Chief Operating Officer of Daraz Nepal, Bimal Aryal also took the stage where he spoke about improvements that Daraz has undertaken in the last few years from an operations perspective. Additional speakers included Sunita Kayastha, Emergency Specialist at Unicef, and Govinda Ghimire, DCEO of NMB Bank who also announced that Daraz sellers will now be able to receive collateral free loans from the bank.
The conclusion of the event featured an award ceremony where top sellers of the past year were awarded with a special trophy and Daraz Vouchers worth Rs.10,000. In this regard, to finally conclude the event, all of the chief guests, key speakers, sellers and partners (UNICEF, NMB Bank, Worldlink, KASA) who supported the event were thanked for being part of an amazing event by the hosts Rijesh Rajkarnikar and Riya Shrestha.
The event concluded on a high note,
reaffirming Daraz' commitment to continuing to offer high-quality services to its sellers and customers.
In the past five years that Daraz has been providing services to Nepal, it has succeeded in creating a reliable, useful, and popular market place to meet locals' demands. With over 18,000+ sellers, 15 lakh active app users per month, and deliveries to 101 cities in Nepal, Daraz has quickly revolutionised the ecommerce space.