Landslide
Italy landslide: Five bodies found as rescue work continues
The torrent of mud and debris destroyed homes and dragged cars into the sea.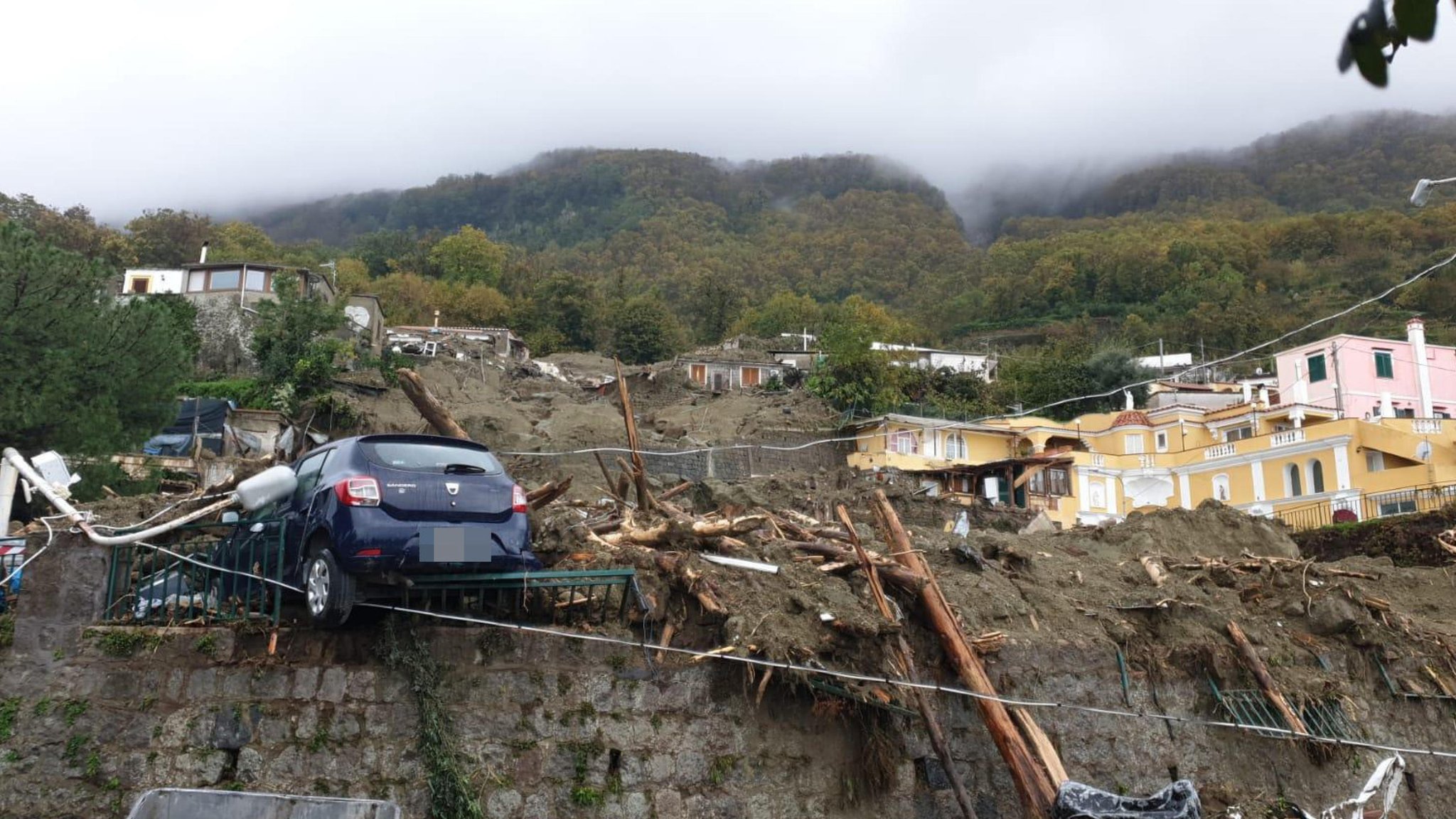 KATHMANDU: Heartbreaking accounts are emerging of the last moments of victims of a powerful landslide that tore across the Italian island of Ischia on Saturday.
The father of one woman in her 30s told how she phoned him for help as earth began breaking on the hill above her, but that he was unable to save her.
Hers was one of five bodies found by rescuers, but at least nine people are still missing on the island off Naples.
The torrent of mud and debris destroyed homes and dragged cars into the sea.
It followed days of relentless rain in southern Italy, but now that weather has abated, the scale of the destruction is becoming clear.
More than 100 firefighters, as well as divers and earthmoving units, have been deployed to Ischia to try to clear streets strewn with debris.
Destroyed vehicles are piled on top of each other, crushed by the force of the mudslide whose trail of destruction indelibly marks the landscape of this popular tourist island.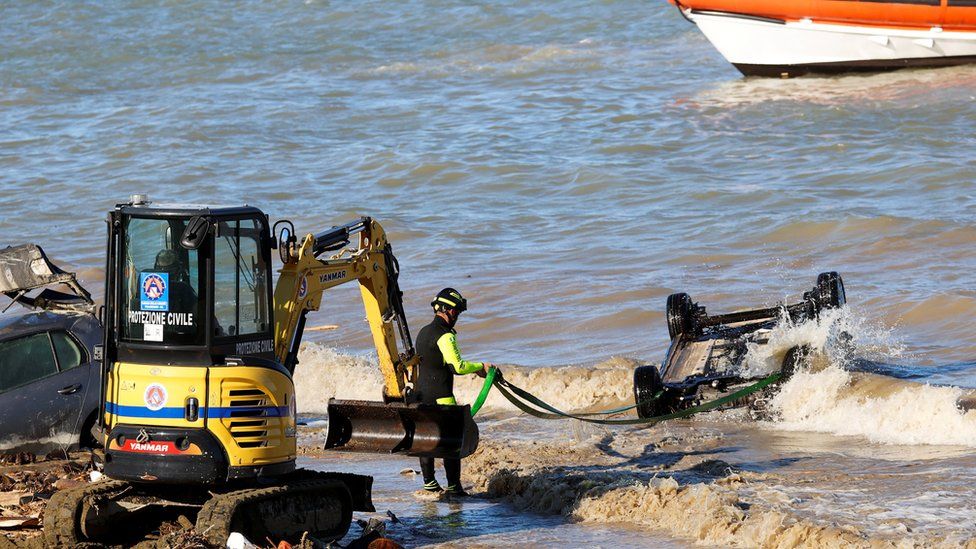 Like nearby Capri, Ischia, in the Tyrrhenian Sea, is a holiday destination for foreigners and Italians alike. It featured in the book series Neapolitan Novels by Elena Ferrante and was the backdrop to the 1999 film The Talented Mr Ripley.
A key issue on the island, though, is that around half the houses are built illegally – and so cannot withstand the force of landslides and earthquakes.
Nello Musumeci, the minister for civil protection, told Il Messaggero newspaper that Italy needed a "national plan of adaptation to climate change" to ensure buildings and infrastructure could withstand increasingly frequent phenomena such as heavy rainfall. "Securing our territory is the biggest public work we have to complete in the next few years. If we don't, we'll mourn yet more people," he said.
The government has approved a state of emergency, allocating an initial sum of €2m (£1.7m) to help rebuild homes.
Authorities say they have recovered the bodies of five people so far.
A woman in her 30s, whose husband is still missing, called her father for help as masses of land began breaking off the mountain, but he was unable to reach her due to the torrents of mud surrounding the house. When rescue services managed to wade through the debris, the woman was already dead.
The body of an elderly woman was also found on Sunday, as well as that of a young girl of five or six whose parents, brother and uncles are reportedly still missing.
On Sunday afternoon, emergency workers said they had found a fourth body. Details of that victim's identity are still not known.
Residents are being urged to stay home to avoid hindering emergency services in their efforts.
Up to 155mm (6.1in) of rain fell on Ischia over the course of six hours, causing the landslide early on Saturday.
The torrent of mud dislodged trees, engulfed buildings and swept away cars and people's homes.
Heavy rains have battered Campania, the region surrounding Naples and Ischia, for several days.
On Thursday, two people were killed due to bad weather in the region. An Argentine tourist drowned after being swept into the sea during a coastal storm, while a man was struck by lightning on a beach.
-BBC