Young entrepreneurs to get concessions while traveling on Yeti Airlines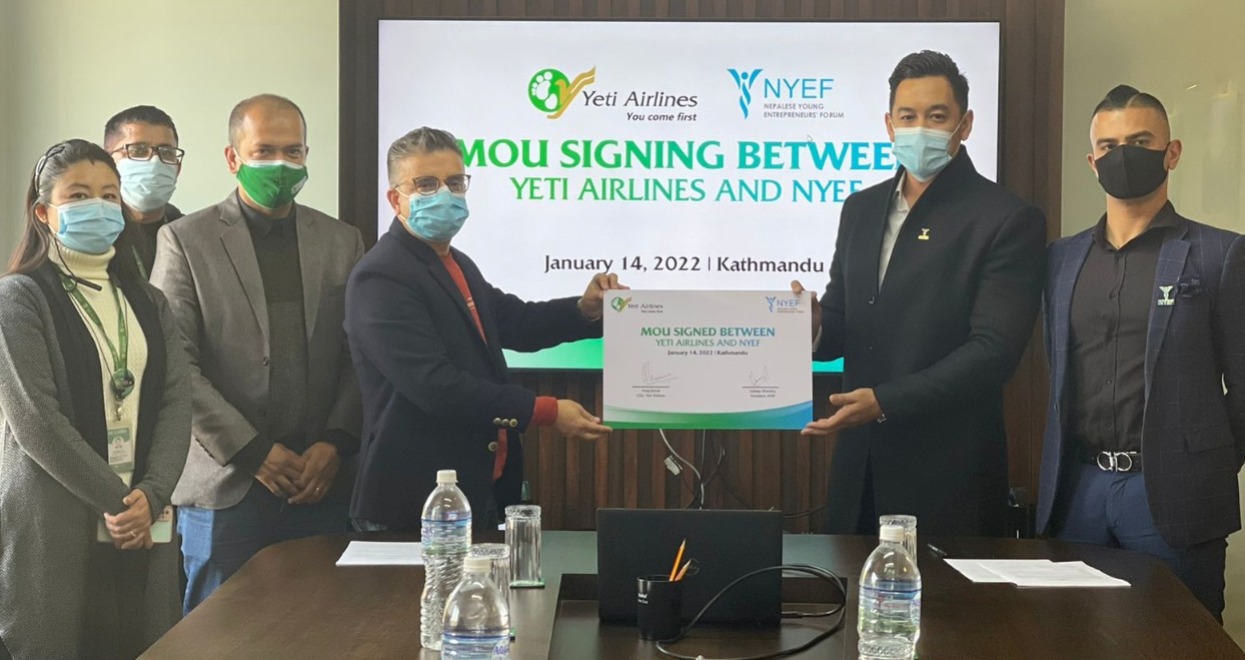 KATHMANDU: JAN. 19 – According to the forum, there will be business cooperation between Yeti Airlines and Nepali Young Entrepreneurs Forum. At the same time, Yeti Airlines has become the official airline of the platform from now on.
The agreement was signed at the office of Yeti Airlines on Friday by Anoj Rimal, Chief Executive Officer (CEO) of the airline and Udip Shrestha, chairperson of the forum. According to the agreement, young entrepreneurs will get concessions while traveling on the ship.
Speaking on the occasion, Rimal, CEO of Yeti Airlines, said that the youth have an important role to play in building a prosperous country.
Chairman of the forum Shrestha said that such cooperation would help the youth to advance in the field of entrepreneurship.
The forum, which was established in 2003, has more than 700 active young entrepreneurs.