Global IME Bank operates 6 new NRN targeted accounts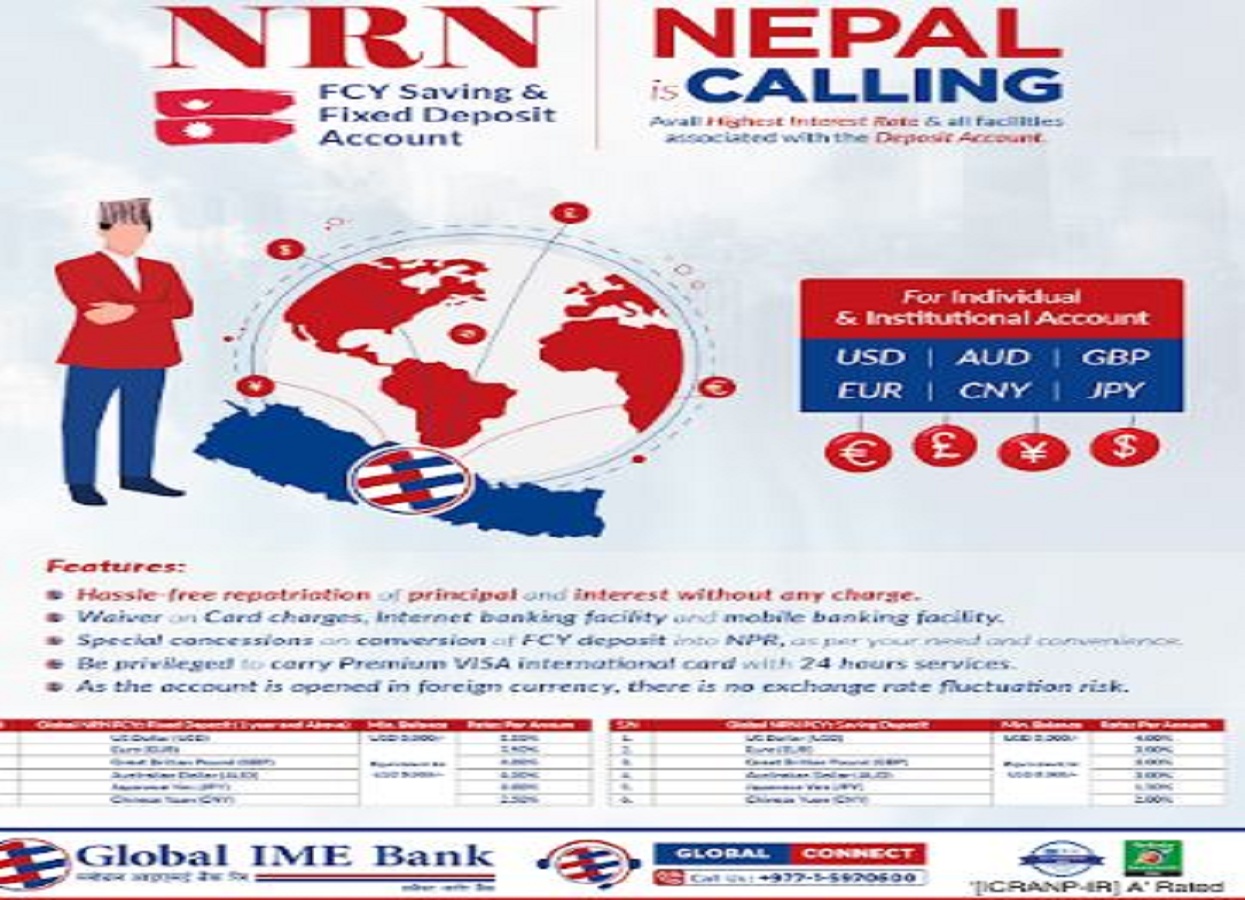 KATHMANDU: DEC. 17 – Global IME Bank Limited has launched six new foreign currency accounts aimed at foreign-based institutions promoted by Non-Resident Nepalis.
Global NRN FCY Savings and Term Deposit Accounts are among the new accounts introduced by the bank.
NRN FCY savings and term accounts with attractive interest rates will be available in US Dollars, Pounds Sterling, Euros, Australian Dollars, Chinese Yuan, and Japanese Yen.
This type of account requires a minimum foreign exchange reserve of USD 5,000 or equivalent, the bank said.
The account operators will be given a discount on the annual fee for issuing the card. In addition, special discounts will be provided on fees for mobile banking, internet banking, etc., and special discounts will be provided on the charges for disbursing home loans and car loans to the account holder or the account holder's family.
Special premium will also be provided to the operators if they have to exchange foreign currency in Nepali in the account which can be opened online.
The bank also said that if the principal and interest earned can be repaid in the same currency, it can be easily repaid free of cost.