PM Deuba shocked by road accident, to provide relief to the families of the deceased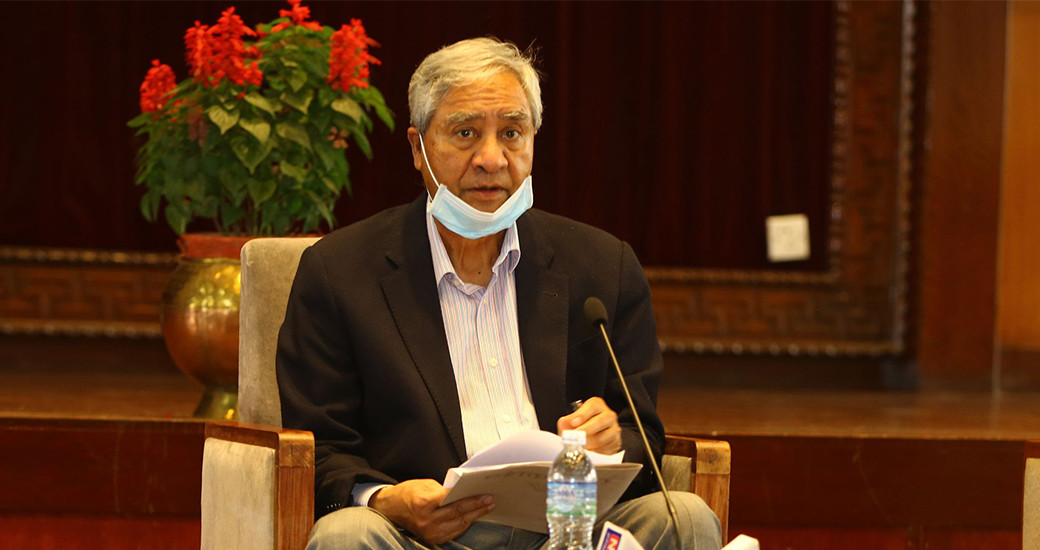 KATHMANDU: OCT. 13 – Prime Minister Sher Bahadur Deuba said he was shocked by the news of road accidents in Mugu, Kaski and Achham.
Stating that he was shocked by the news, Prime Minister Deuba paid tribute to the victims of the accident and expressed his condolences to the bereaved families. He also said that the government would provide proper relief to the families of those killed in the accidents and rescue and free treatment of the injured.
Prime Minister Deuba also called upon all concerned to conduct regular tests and maintenance of public-private vehicles to reduce road accidents, not to carry more passengers than the capacity and to adopt all safety measures.
मुगु, कास्की र अछाममा भएको सडक दुर्घटनाले म स्तव्ध भएको छु। दुर्घटनामा ज्यान गुमाउनेप्रति श्रद्धाञ्जलि अर्पण गर्दै शोक सन्तप्त परिवारप्रति समवेदना प्रकट गर्दछु। दुर्घटनामा मृत्यु भएका मृतकका परिवारलाई उचित राहत र घाइतेको उद्दार एवं निशुल्क उपचार सरकारले गर्नेछ। 1/2

— Sher Bahadur Deuba (@SherBDeuba) October 12, 2021