Official logo of UML has been changed, such is the new logo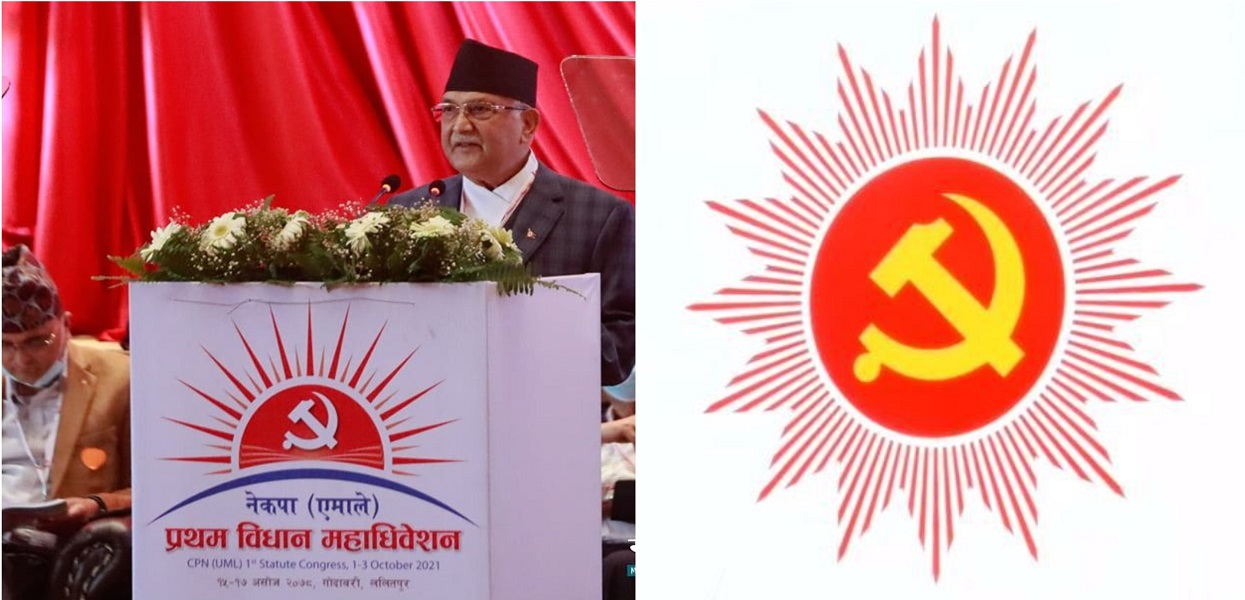 KATHMANDU: OCT. 3 – The official logo of the CPN (UML) has been changed. The logo has been changed by the first assembly general convention held at Godawari Conference Center in Lalitpur.
Leader Bishnu Prasad Poudel has given this information while answering the questions raised in the group on the legislative amendment proposal.
ALSO READ:-
Earlier, the UML logo was marked with the word 'CPN UML' in English letters inside the sun sign and with a hammer and sickle. Inside the sun sign was a red background.
The new logo has a yellow hammer and sickle inside the sun sign. The background inside the sun sign is still red. "The official logo of the party is inside the sun sign, with a golden hammer and sickle logo on the red background," Poudel said. "This logo will be our basic logo." There will be a logo passed by the General Convention. '
New Logo: